Last Updated on June 28, 2022
A matcha face mask could be a natural solution to deal with a lot of skin challenges. It could help with improving your skin appearance and also remedy many of the irritations that appear on the skin. But to get the best results from your matcha face mask, you want to get the preparation right. 
When it comes to alternative remedies for skin care, there are a lot of options available. However, you want to use one that is ideal for your skin type. It is no doubt that there are hundreds if not thousands of different cosmetic products available for beauty care, but not all may be suitable for your skin. 
Checking with a cosmetologist could be a great way to discover the right products that would work for you. Want to learn more about matcha face masks? You can find out all you need to know in the sections below. 
What Is A Matcha Face Mask?
Before we talk about matcha face masks, you want to first understand what the main ingredient is which is matcha green tea. If you have a passion for green tea, you have heard about Japanese matcha tea. The special tea product is brewed to be enjoyed as a therapeutic beverage that could help with health and wellness. And a few other ingredients could be useful in caring for the skin. 
Often termed a superfood due to its healing powers, when used daily it could help with improving the body's digestive function and immunity. The presence of antioxidants makes it also useful for improving skin functions. The presence of epigallocatechin gallate (EGCG) provides anti-inflammatory properties that make it useful in beauty care.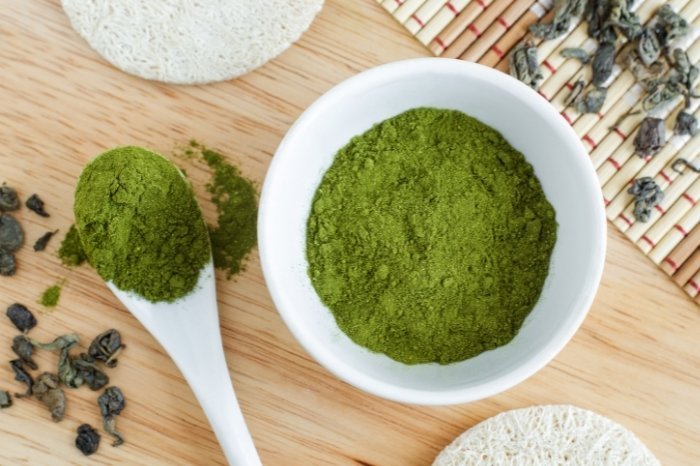 It is common to find green tea extracts in many cosmetic products and commonly used is matcha green tea. But if you are not looking to spend on another expensive cosmetic product, you can prepare a simple skincare recipe using matcha for a face mask. And if this is what you are hoping to achieve, you will find all you need in the sections below. But first, let's talk about the benefits of a matcha face mask for your skin. 
Benefits Of Matcha Mask
With the high presence of anti-oxidants and high anti-inflammatory properties, you could find the use of matcha green tea to work wonders for your beauty regimen. Whether you are looking to reverse the effect of aging or treat certain skin conditions, you will find it to be helpful. Below are some of the benefits of a matcha face mask. 
Helps With Improved Complexion 
The methylxanthines present in green tea could help provide you with a clear even skin tone. This does by stimulating microcirculation in the dermal tissues which can help clear out toxins from the body. And what you get is clear bright skin that is attractive. 
Helps Clear Hormonal Acne
Hormonal acne can be a challenge to manage. And while you may not get positive results from using other cosmetic products, a matcha face mask could help clear out acne from your pores. This is done by combating the oxidative stress caused by free radicals and balancing androgen hormones that trigger the production of sebum. So what you get is less oily skin that makes it easy to control acne. 
Teami Detox Face Masks Skincare Facial Skin Care Products: Green Tea Detox Mask
Could Assist In Combating Premature Aging
The matcha facial mask could be a good treatment to combat premature aging and clear out wrinkle lines. The presence of powerful free radicals helps with reducing oxidation stress. And this is one of the culprits that promotes cellular aging. When applied as a topical treatment, it could help with getting rid of wrinkles and improving skin firmness. 
Protects Against Sun Damage And Environmental Stress
Constant exposure to the sun and environment has its ways of leaving pollutants on the skin. And not to mention the damage the sun does to the skin. Using a natural treatment such as matcha tea for the skin can assist with protecting you from the harsh effect of the sun and environment. 
How To Prepare Matcha Tea Face Mask
Now you know the many ways your skin could benefit from green tea, you can now learn a simple recipe to prepare a matcha face mask at home. You want to get the right ingredients and ensure that you prepare it the right way if you want to get positive results. You can find below the recipes for different skin types, and how to use them to tackle any dermal challenges. 
For Oily Skin
You can find a simple preparation that could help improve your oily skin without many of the irritations that come with using other cosmetic products. For the preparation, you will need:
Ingredients 
one tablespoon matcha powder 

one teaspoon of raw egg (white)

one teaspoon of honey

1/2 teaspoon of lemon juice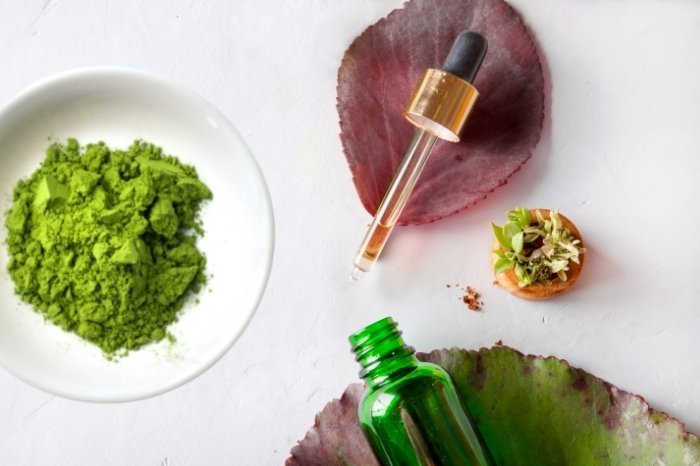 Preparation
Once you have all the ingredients assembled, you want to combine all the ingredients in a small bowl. Mix thoroughly to achieve a fine paste and apply directly on the face. Leave on for 30 minutes and after rinse out with warm water. 
For Dry Skin
If you have dry skin that is difficult to hydrate, you could also try a matcha facial mask to improve hydration. For the preparation, you will need.
Ingredients 
One tablespoon matcha powder 

one teaspoon raw honey 

one teaspoon of raw egg (white)
Preparation 
Bring the ingredients together in a bowl and mix thoroughly until they blend properly. Next, you apply generously on the skin and leave for 30 minutes. Once done, rinse out with warm water. 
Normal Skin
If you have skin that is between oily and dry or what is often known as a combination, you could also find the matcha powder to be useful in your beauty regimen. 
Ingredients
A tablespoon of matcha powder 

A teaspoon of raw honey

1/4 teaspoon of turmeric powder

little water to mix
Preparation 
in a big bowl, mix all the ingredients and you want to ensure the turmeric powder blends in properly. When you achieve a fine paste, apply directly on the skin and leave for 30 minutes. Rinse out with warm water and dry with a clean towel. You should be mindful of using too much turmeric not to dry out the skin or leave irritations. 
Final Note 
A matcha facial mask could be your simple remedy for improving the appearance of the skin. It could help with tackling acne, wrinkles, and also protect them from damage from the sun. And you can find the recipe above for your skin type and how best to use it for positive results. It may be best to try the treatment for a few days for the best results.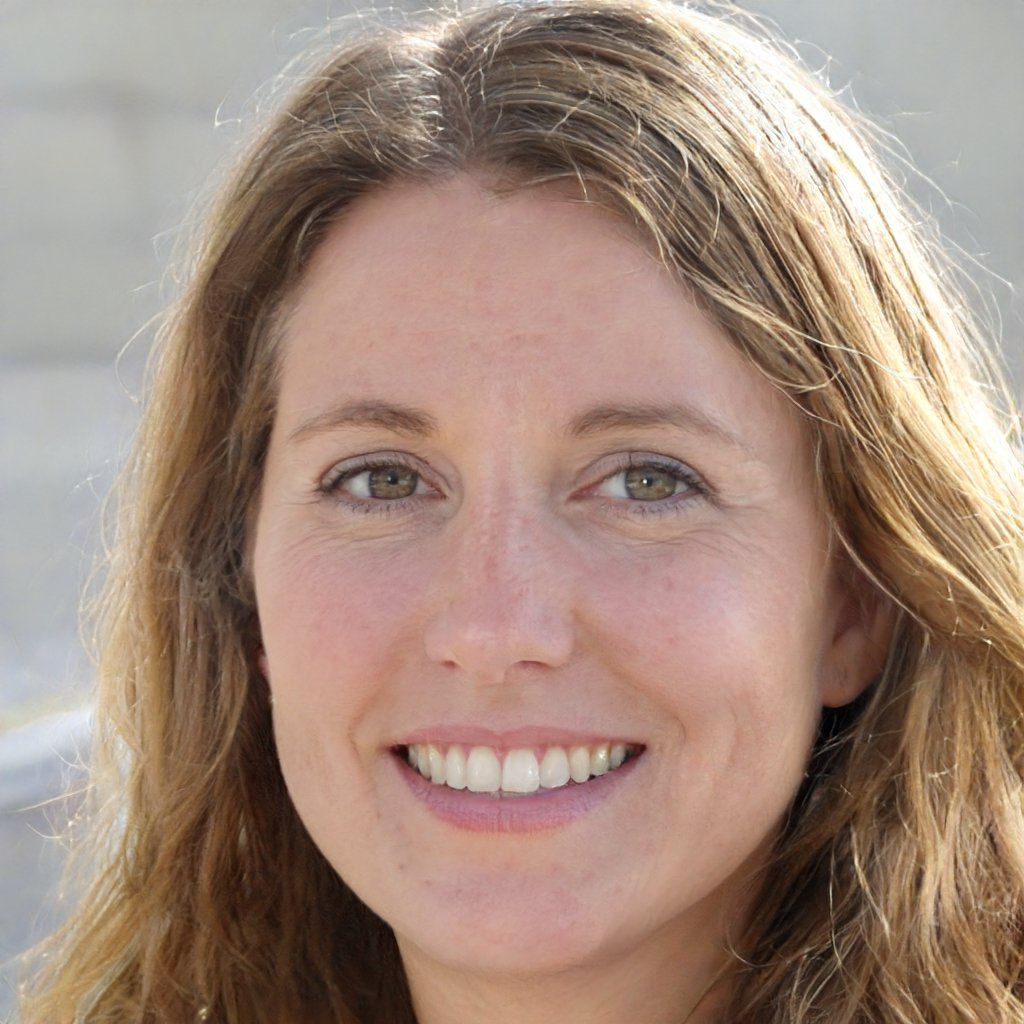 Barbara is an environmental activist and sustainability advocate who loves living green and sustainable. She firmly believes in reducing her carbon footprint and has been making great strides towards achieving this goal. Barbara is a vegan and avid recycler and has been actively involved in community gardens and other green initiatives. She is passionate about spreading awareness about the importance of living in a sustainable and eco–friendly manner. Barbara is always looking for ways to make a difference in her community and beyond. She is a huge advocate for preserving nature and the planet for future generations.