Last Updated on June 16, 2022
Fortunately, there are some amazing castor oil hair treatment recipes that will give you strong, glowing hair. This is good because there are so many hair care products on the market that it can be hard to find ones that are eco-friendly and are good for your hair.
When you do find a good hair care option for your needs, it is most likely expensive. Making your own hair treatment is often not only more affordable but generally better for your hair as well. It can help repair and strengthen damaged hair and give dry hair a beautiful glow. They are also easy to make and often use only eco-friendly ingredients.
What Is Castor Oil?
Castor oil is a type of oil that comes from the seeds, known as castor beans, of the castor plant. Though castor beans contain a toxic enzyme called ricin, the heating process to make the oil deactivates it, making it safe to consume. This multi-purpose vegetable oil has been around for thousands of years.
In ancient Egpyt, it was used as a fuel to burn lamps, a remedy to alleviate ailments, and even to stimulate labor in pregnant women. Today, it has many different uses including food, pharmaceutical, and medicinal, among many other things.
Benefits For Your Hair
Castor oil can work wonders as a hair treatment. Many people use it as a natural conditioner or hair mask. By applying it regularly to your hair, you can increase its flexibility while also decreasing the chance of breakage. It is ideal for those that struggle with dandruff, as it can help soothe a flaky, dry scalp.
When applied to the scalp, it promotes blood flow which leads to healthier hair. It can even potentially boost hair growth and give you full, healthy hair. Applying a castor oil hair mask on a regular basis can help improve the overall health of your hair.
What You Need to Make Castor Oil Hair Treatment Recipes
Equipment
Medium mixing bowl
Wooden spoon, rubber spatula, or whisk
Food Processor Blender
Mason Jar
Ingredients
For Castor Oil Hair Mask
250 milliliters coconut oil (250 grams)
1 tablespoon castor oil
1 tablespoon argan oil
A few drops of peppermint oil
A few drops of rosemary oil
Castor Oil USDA Organic Cold-Pressed (16oz) 100% Pure Hexane-Free Castor Oil
For Castor Oil Deep Conditioning Treatment
Avocado
Banana
Egg
1 tablespoon honey
1 tablespoon jojoba oil
2 tablespoons natural yogurt
1 tablespoon castor oil
1 tablespoon coconut oil
1/2 can organic coconut milk
Step By Step Instructions
For Castor Oil Hair Mask
Step One: Combine Coconut, Argan Oil, and Castor Oil
In a medium mixing bowl, mix together the coconut, argan oil, and castor oil until well combined.
Step Two: Add the Essential Oils
Add just a few drops of peppermint oil and just a few drops of rosemary oil into the castor mixture. Mix in the essential oils until combined. Then pour the hair mask mixture into a mason jar.
Step Three: Let it Set in the Fridge
Place the mason jar in the fridge in order to let it harden up.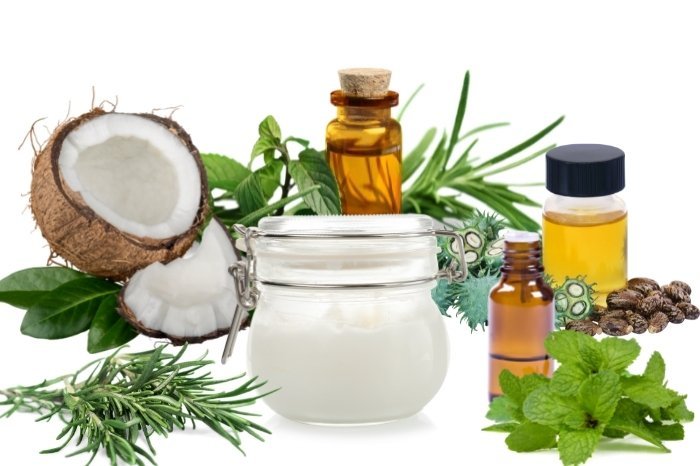 Step Four: Apply Hair Mask
If you have a dry scalp, apply the mask all over your hair, particularly focusing on your roots. For split or dry ends, apply the mask to the ends of your hair. Leave the mask on your hair for at least half an hour or as long as overnight.
Step Five: Wash it Out
Once you are done with the mask, wash it out with shampoo and conditioner. Apply the mask on a regular basis and store any leftovers in the fridge.
For Castor Oil Deep Conditioning Treatment
Step One: Prepare Avacado and Banana
Remove the skin and pit from the avocado and remove the peel from the banana. Then add to a medium mixing bowl and smash them up.
Step Two: Blend All of the Ingredients
Add the avocado, banana, egg, castor oil, jojoba oil, coconut oil, yogurt, honey, and coconut milk to a food processor or blender. Pulse the mixture together until it is smooth and well combined, free of any large clumps.
Step Three: Apply to Your Hair
Wet your hair and then thoroughly coat it with the hair mask. Allow it to sit in your hair for about 20-30 minutes.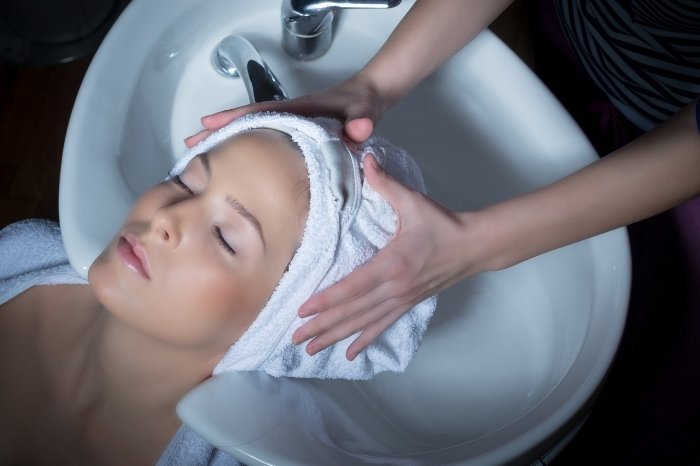 Step Four: Wash Your Hair
Wash your hair out with shampoo and conditioner to remove the mask. Store any leftovers of the hair treatment in an airtight container in the fridge.
Servings And Preparation Time
For Castor Oil Hair Mask
| | | |
| --- | --- | --- |
| Bake Time | Preparation Time | Servings  |
| 0 minutes | 10 minutes | 1-2 treatments |
For Castor Oil Deep Conditioning Treatment
| | | |
| --- | --- | --- |
| Bake Time | Preparation Time | Servings  |
| 0 minutes | 12 minutes | 1-2 treatments |
Tips And Tricks
To keep the hair mask from dripping down and getting all over the place, wrap a towel around your head. In addition, you can use a shower cap instead of a towel. In addition, if using overnight it is best to lay a towel down over your pillow just in case any leaks out.
Before using the hair masks, it is best to test them on a small area of your skin. This will allow you to see if you have any allergies or sensitivities to castor oil or any of the ingredients in the treatment before applying it to your hair and scalp.
It is also important to note that it may take several applications of the hair mask before you notice any improvements in your hair. If desired, you can use the masks on a weekly basis or 2-3 times a week to see improvement quickly.
Easy And Effective Castor Oil Hair Masks
Castor oil makes for an easy and effective ingredient in hair masks. It can help with dry scalps, split ends and even improve hair growth. With regular use, you will notice an improvement in the health of your hair and scalp.
Do you enjoy this tutorial for castor oil hair treatment recipes? If so, please share this post with others who can also benefit from eco-friendly hair masks as well.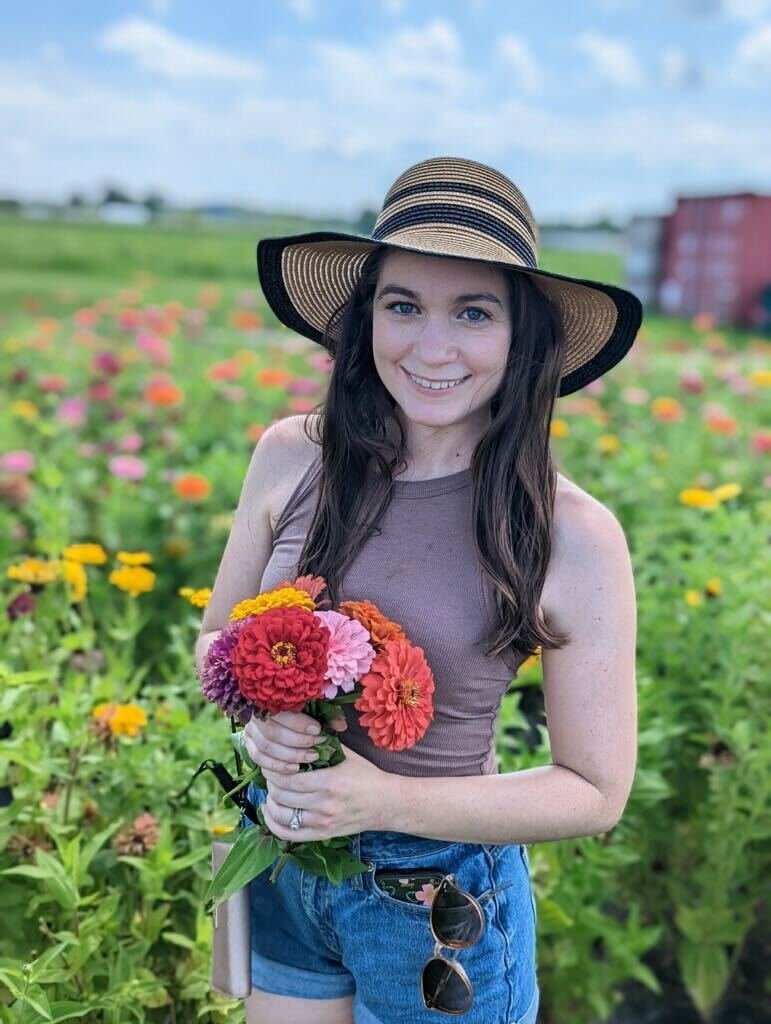 Anna is a passionate environmental activist and sustainability advocate. She is committed to living a green and sustainable lifestyle and is constantly working toward making her community and the world a better place. Anna is an expert in sustainable living practices, from composting to gardening to energy conservation. She is always researching the best ways to reduce her carbon footprint and is an advocate for green and renewable energy. Anna's goal is to spread awareness of sustainable practices and make them accessible to everyone. She loves sharing her knowledge and inspiring others to live a more eco–friendly lifestyle.