Last Updated on June 27, 2022
We know it's quite uneasy to be struggling with your teeth and that you want a healthy smile. You don't need to announce to anybody that you have gum disease, dental decay, or cavities, these dental problems can do this by themselves in some ways.
One of the best ways you can deal with your dental challenges is by using cod liver oil for teeth. Yes, it is very good for you, particularly for the health of your teeth.  Therefore, we have provided some basic things to know about cod liver oil for teeth.
What is Cod Liver Oil?
The use of cod liver oil has long years of history. Several individuals used it in the 1800s to treat Tuberculosis and Rickets. Today, a lot of people have discovered the high nutrient profile present in cod liver oil and they tend to use it more as a dietary supplement.
Cod liver oil is a well-known nutrient-dense source of vitamins. It is high in vitamin D ( Sunshine vitamin) and contains a high level of vitamin A as well as omega-3s  which are nutrients great for well-being.
The oil is from the cod liver as the name suggests and it's available as a capsule or liquid supplement.
What is the  Composition of Cod Liver Oil for Teeth?
United States Department of Agriculture (USDA) shows that 1 teaspoon of cod liver oil which is 4.5g contains:
Vitamin D: 450 IU
Omega-3 fatty acids: 890 mg
Vitamin A: 4500 IU
Energy – 41 calories
Monounsaturated fatty acids: 2.102 g
Cholesterol:26 mg
Fat: 5 gms
Saturated fatty acids: 1.017 g
Polyunsaturated fatty acids: 1.014 g
What Are The Features Of Cod Liver Oil?
Check out below the salient features of cod liver oil:
Form
Cod liver oil supplements have two basic forms which include liquid and capsules.  Characteristically,  the liquid options offer more vitamin A and D and omega-3s per serving.  It must be stored properly in the refrigeration after it's opened.
On the other side, capsules are more convenient to store. They don't need refrigeration.
Taste
Usually,  the taste of code liver is noticeable even after diluting it with a flavored beverage.  To deal with this, several manufacturers provide flavored cod oil supplements. Fruits such as mint, orange, lemon, etc., and herbs help hide the taste and make the consumption of the product more palatable.
You can also go for capsules. With capsules, you are more likely to have a fishy taste in your mouth.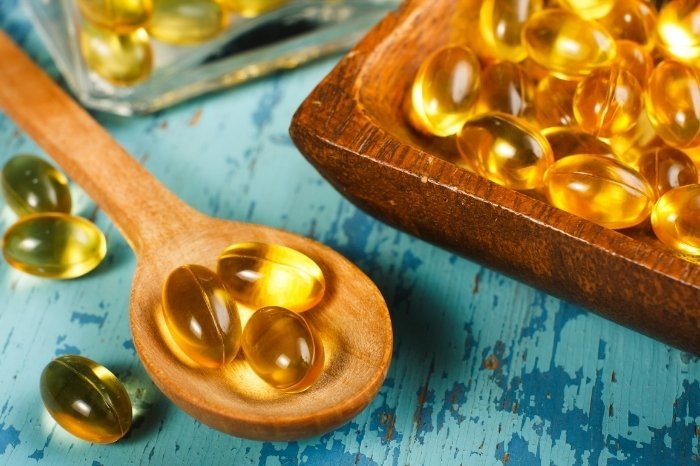 Fermented
You can easily buy fermented cod liver oil from some manufacturers.  Some manufacturers claim that the fermented form contains the vital nutrients that have been removed by the standard distillation process.
Other manufacturers show that the fermented cod liver oil minimizes the health benefits of the product by damaging the omega-3s containing fatty acids and makes it turn rancid quicker.
What are the Health Benefits of Cod Liver Oil for Teeth?
Contains vitamin D which is good for healthy teeth and bones as it also boosts calcium absorption from your gut.
Helps repair your damaged hair, nails, skin, and teeth.
Reduces your reliance on pain relievers
Reduces inflammation and improves stiffness by alleviating joint pain caused by rheumatoid arthritis.
Fermented Cod Liver Oil for Teeth – Vital Supplements for Tooth Health
You can only buy the fermented cod liver oil as a food that has no vitamin levels on the label. Nevertheless,  from many tests, it's discovered that the approximate values (A and D) have been confirmed at 1900 IU vitamin A per mL and 390 IU vitamin D per mL.
BLUE ICE Fermented Cod Liver Oil -Non-Gelatin 120 Capsules
Note: One teaspoon of FCLO/HVBO has  9500 IU vitamin A and 1950 IU vitamin D which is about 5:1( ratio).
Dosage For Fermented Cod Liver Oil
| Age | Teaspoon | Provided Vitamin |
| --- | --- | --- |
| Children age 3 months to 12 years | 1/2 teaspoon or 2.5 mL | 4650 IU vitamin A and 975 IU vitamin D |
| Children over 12 years and adults | I teaspoon or 10 capsules | 9500 IU vitamin A and 1950 IU vitamin D |
| Pregnant and nursing women | 2 teaspoon or 20 capsules | 19,000 IU vitamin A and 3900 IU vitamin D |
Note: Fermented cod liver oil has a lot of co-factors that can influence the body's uptake and usage of both vitamin A and D.  Besides,  there are reports of several results that are equivalent to those seen from high vitamin fermented cod liver oil with half the proper dose:
| Age | Teaspoon |
| --- | --- |
| Children age 3 months to 12 years | 1/4 teaspoon or 1.25 mL |
| Children over 12 years and adults | 1/2 teaspoon or 5 capsules |
| Pregnant and nursing women | 1 teaspoon or 10 capsules |
Cod Liver Oil for Cavities and Gums
For Cavities
Without using plain cod liver oil, you may want to use fermented cod liver oil along with butter oil for the prevention of tooth decay and cavities.
According to the research findings of dentist Weston Price, this can help reduce the rate of cavities by 90%. Cod liver oil contains vitamin D and A, as well as vitamin K2 which help your body gather calcium to rebuild teeth and bone.
Note: Ensure you purchase only the FDA approved fermented cod liver oil for teeth from reliable health food stores
 For Gums
Cod liver oil is good for the health of both teeth and gums. It contains Anti-inflammatory properties of the fatty acids that can reduce inflammation in gums.
Note: You can lose your teeth if you don't treat gum disease.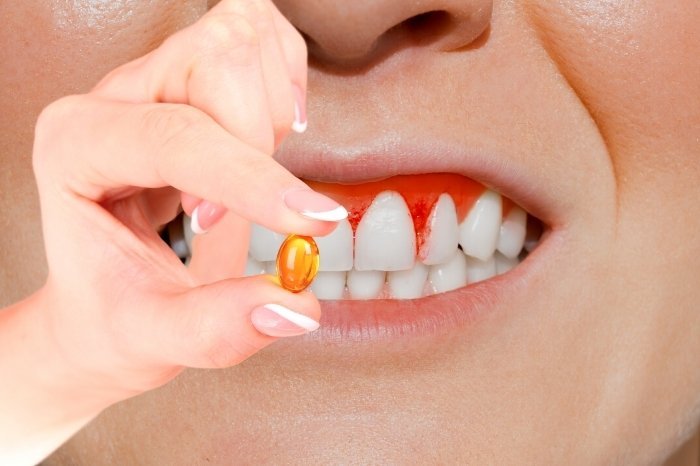 Tips: Precautions and Side Effects
Ensure that you check the condition of Cod liver oil before buying because it usually oxidizes and gets rancid very quickly.
You may experience side effects such as diarrhea, nausea, kidney stones,  heartburn,  polyuria,  irregular heart rhythms,  and anorexia if you take cod liver oil in excess as prescribed.
Pregnant women, lactating mothers, and those on blood thinners or anti-hypertension drugs should avoid cod liver oil.
Conclusion
Cod liver oil remains a fantastic remedy for dental problems. To get the appropriate results it's important that you adhere to the directions offered in the content and see your dentist when necessary.
Did you learn from reading about this recipe for cod liver oil for teeth? If so, please share your thoughts in the comments down below and share this article if you like it.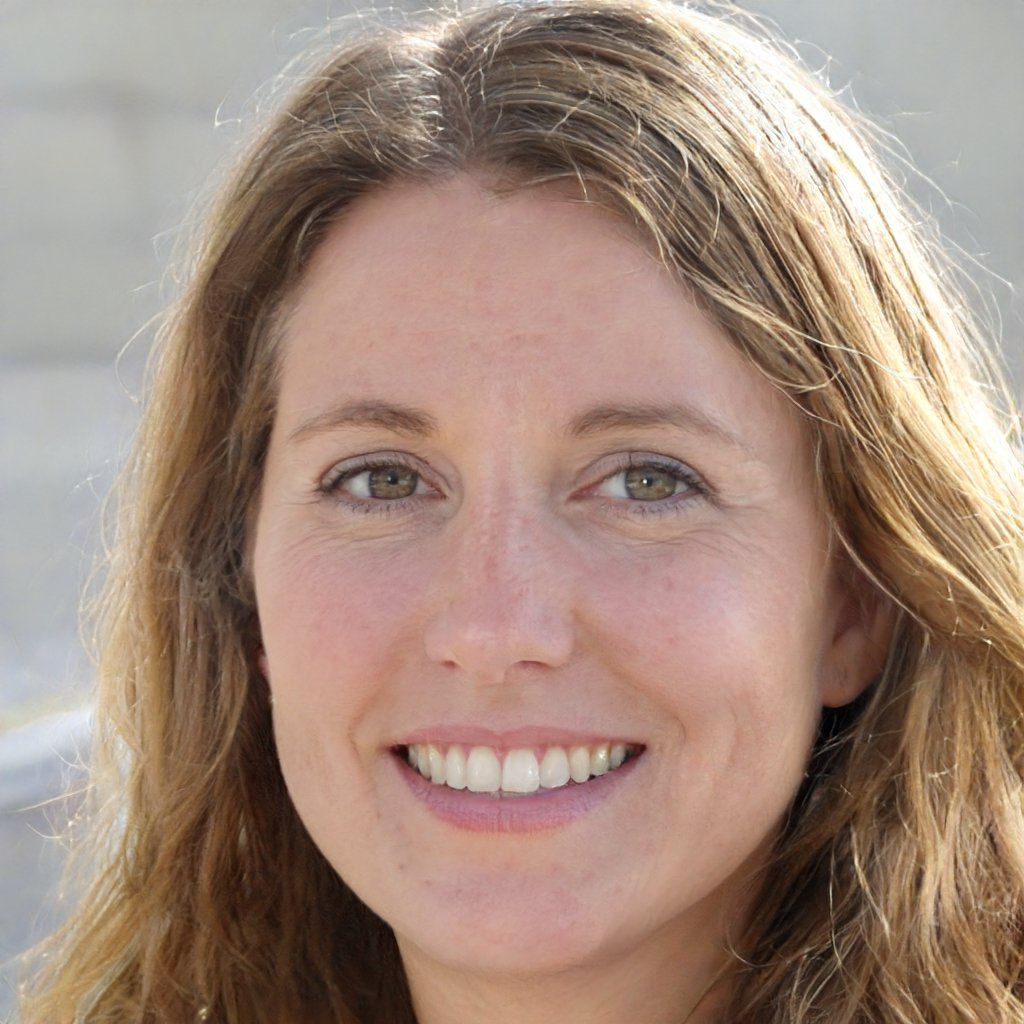 Barbara is an environmental activist and sustainability advocate who loves living green and sustainable. She firmly believes in reducing her carbon footprint and has been making great strides towards achieving this goal. Barbara is a vegan and avid recycler and has been actively involved in community gardens and other green initiatives. She is passionate about spreading awareness about the importance of living in a sustainable and eco–friendly manner. Barbara is always looking for ways to make a difference in her community and beyond. She is a huge advocate for preserving nature and the planet for future generations.