Last Updated on June 10, 2022
Are you a zero waster who loves the planet and would want to make an impact in the world? Check these zero waste laundry detergent.
Well, using sustainable laundry detergents and reducing the use of plastics would be a great place to start. And like most people, I didn't know that my laundry routine had a tremendous impact on my family's safety as well as that of the world.
This is until I began using zero waste laundry detergents that minimize the consumption of plastics which later end up in the landfills. Below is a comprehensive guide of the best zero waste laundry detergent that you can consider as well as benefits that can be accrued from these products.
What are the Benefits of Using Zero Waste Laundry Detergent?
Here are some benefits that can be accrued from using zero waste laundry detergents compared to the traditional laundry detergents.
Sustainable and Safe to Use
Unlike the usual laundry detergents, zero waste products do not contain harsh chemicals which can cause safety concerns for humans and the environment. Zero waste laundry detergents will get your clothes clean without the use of chemicals or toxic ingredients like bleach, fragrances, brighteners, phosphates, phthalates, and many more. They reduce toxins in your home and cut down waste on the planet.
Recyclable Packaging
Furthermore, most zero-waste detergents feature a recyclable and compostable packaging. Unlike the traditional laundry detergents, zero waster laundry products avoid the use of plastic packaging which is non-recyclable, non-reusable and contains harmful toxins. The use of plastic in your laundry routine can negatively impact the environment. But when you use detergents that aim to ensure zero waste, you will live more sustainably and create a positive change in the earth.
Uncompromising Cleaning Power
The other benefit of zero waste laundry detergents is that they have a greater cleaning compared to most regular detergents in the market. You just need to use a small amount of detergent to clean and lighten your load.
Biodegradable
A disadvantage of most traditional detergents is that they contain phosphates and they don't usually biodegrade. Hence, they can pollute the water and cause algae blooms which leave plants and fish without enough oxygen.
Versatility
Most brands of zero-waste laundry detergents work well with both cold and hot water. The best zero waste laundry detergents are also compatible with all types of washing machines including top-load washer, front-load washer, and high efficiency. Furthermore, the best zero waste laundry detergents can be used for other cleaning chores in the home.
Tips for Reducing Waste While Doing Laundry
Although zero waste laundry detergents come in handy in reducing waste, there are several things that you can still do to reduce waste during laundry.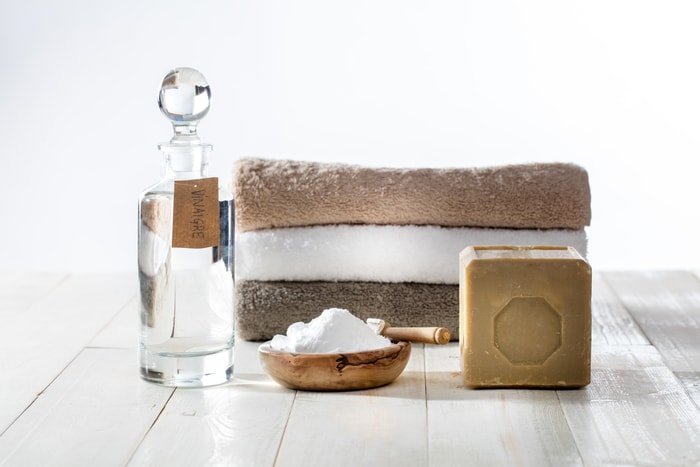 Wash Cold– Washing your clothes on cold water is a good habit that will help you save on energy. Most laundry detergents offer a good wash even in cold water.
Refrain from Over-washing– Do not over wash your clothes especially if they are not dirty and still smell clean. Re-wear them several times before washing.
Pre-soak– Pre-soak your clothes before washing to get rid of grease and other stubborn stains. This way, you will use less soap and water in the long run.
Dose correctly– Make sure that you use the right amount of detergent to reduce wastage. Also, ensure that you carefully read the instructions on the laundry detergent before use.
Choose natural fibers– If possible; opt for natural fibers like wool and linen which tend to wrinkle less. Although pricier, these fabrics also stay fresher longer and this reduces the need to wash them often.
Spot Clean stains– Not only does this prevent over-washing of the clothes but also helps to save water and energy.
Air-dry- If you have adequate time, opt to air dry your clothes rather than putting them in the dryer cycle. This will help you save your fabrics.
Wash with Full Load– Washing your clothes with a full load rather than half loads helps to save water and reduce detergent wastage.
Products Review of the Best Zero Waste Laundry Detergent
The Terra Wash is a suitable laundry detergent option for those who want to save time, money, and the environment. Made in Japan, this sustainable detergent comes in a reusable packet that contains balls of magnesium which create a catalytic reaction to make clothes clean.
Most people agree that the Terra Wash is a great alternative to the ordinary laundry detergent because of its state-of-the-art technology. Impressively, one packet can be used for 365 washes in a year. Hence, it is an affordable option for those have a tight budget.
If sustainability is important to you, then you will be glad to know that the magnesium used in Terra Wash is chemical-free and fragrance-free. For this reason, it can be used on all types of clothing, fabrics, and colors. Being fragrance-free, it is great to use on sensitive skin and can get rid of any odor. Plus, the magnesium is antibacterial and this will help to keep your washer clean and fresh.
Pros:
Highly economical
Sustainable and fragrance-free
Reusable for 365 washes
Easy to use
Space-efficient packaging
Easy to dispose of
Great for sensitive skin
Cons:
Performance may not be great when used on front-loading washers
If you are looking for the laundry detergent pod option that uses eco-friendly materials, the Dropps laundry pods are a great option. Dropps is a zero waste laundry detergent option that is naturally formulated and doesn't contain any unnecessary chemicals such as chlorine, dyes, enzymes, phosphates, and optical brighteners. Hence, you can be assured that it will not cause any algae blooms or pollute the water.
Dropps detergent is sustainable, eco-friendly, and biodegradable thanks to the fact that the exterior of the pods is plant-based. Additionally, most people love Dropps because the packaging is made from compostable and recyclable cardboard boxes. This is a great option compared to the non-recyclable plastic packaging used in traditional detergent brands.
Something else that stands out about Dropps laundry pods is that they are compatible with HE and standard machine types. The product is also cruel-free and has been approved by EPA's safer choice program. Usage is also very easy as you just need to place the pods directly in your machine and let it run.
Pros:
Safe and environmentally-friendly
Biodegradable and hypoallergenic
Compatible with all machine types
Easy to use
Recyclable and compostable packaging
Cons:
Pouches material may not entirely dissolve
Tru Earth Eco Strips are the perfect way to clean your laundry both at home and during travel. Unlike powder and liquid detergents, the True Earth offers an innovative solution for laundry waste problems using compact eco-friendly strips. This detergent is extremely powerful as it can eliminate tough stains and restore colors.
You simply need to tear off the strip and throw it in the throw it directly in the washing machine before adding clothes. One strip comes in a pre-measured amount of detergent which can be used for one load. Hence, you won't encounter any mess as no measuring is required. Plus, the strips work well in both HE and regular washers.
The Tru Earth strips come in linen smell which will give your clothes a pleasant fragrance. However, if you are not a fragrance person, you can opt for the unscented smell. Other great specs of this product are that the strips consume 94% less fuel and have an ultra-efficient packaging which is zero plastic and unbelievably light.
The laundry strips are liquid less and eco-friendly as it is phosphate-free, chlorine bleach-free, paraben-free, fragrance-free, 1, 4 dioxane-free and don't contain any added dyes. The strips also stand out because their eco-footprint is much smaller compared to other detergent options.
Pros:
Exceptional cleaning power
Space-efficient packaging
Pre-measured strips to prevent spills
Lightweight
Easy to use
Eco-friendly and hypoallergenic
Cons:
Are you in the market for a natural and all-purpose detergent that will leave your clothes clean and fresh? Well, you might want to consider the NaturOli laundry cleaner which features soapberry nuts.
Truth be told, soapberry nuts are very effective and one of the most sustainable laundry options. When agitated in water, the soapberries release saponin which lifts away stains and dirt. They are free from polluting and harsh chemicals and don't contain any additives. They are also biodegradable and hypoallergenic; hence, great or kids and people with sensitive skin.
The soapberries are placed in a reusable and compostable muslin bag which you will then place inside the washing machine. Impressively, the nuts can be reused for 5 to 10 loads after which you can dispose of to the compost when they become soft or turn grey. The entire package comes in a 4 pounds bag that can accommodate up to 960 loads of laundry.
Pros:
Naturally chemical-free
Effective
Economical
Easy to use
Works in all water temperatures
100% biodegradable
Lasts long
Cons:
Does not entirely remove tough stains or restore white
Last but certainly not least in our review of the best zero waste laundry detergent is the Nellie's Laundry Soda. This product comes in a reusable tin which is made from recyclable iron and steel. The product's formula is made from 4 ingredients which are completely safe for you, your family, and the environment.
Plus, it is biodegradable and hasn't been tested on animals. However, it is important to note that the product comes with a plastic bag and scoop inside the tin.
According to the company, liquid detergents are made up of 50% water, For this reason, their products are made in powder foam which offers more cleaning power and is space-efficient. You just need one tablespoon to get a regular-sized load clean and smelling fresh. Besides, the whole tin of the laundry soda can be used to clean 100 loads of laundry.
The product is designed with versatility in mind to serve the needs of different clients. So whether you are using a standard washing machine or front loading HE machine, this laundry detergent will get the job done. It also dissolves quickly in both cold and hot water.
Pros:
Biodegradable
Powder form for more cleaning power
Safe to use on standard and front load HE washers
Versatile
Cons:
Not entirely zero waste
May not be ideal for top load machines
Conclusion
If you are in the market for the best zero waste laundry detergent for your laundry routine, this comprehensive guide comes in handy. The above zero waste laundry detergents are a great alternative to regular laundry detergents because they are sustainable, chemical-free, and safe for the environment.
I, however, love the Terra Wash Eco Laundry Sachet because it is very easy to use and a sustainable solution for those who are after an economical option. This is because it can be reused numerous times and the packet allows you to do up to 365 washes. It is also chemical-free, antibacterial, and easy to dispose of as the magnesium will dissolve with time.
Nonetheless, the best product comes down to your specific needs and lifestyle. Be sure to compare the different products and pick one that suits you best.
Read more about How To Make Laundry Smell Good?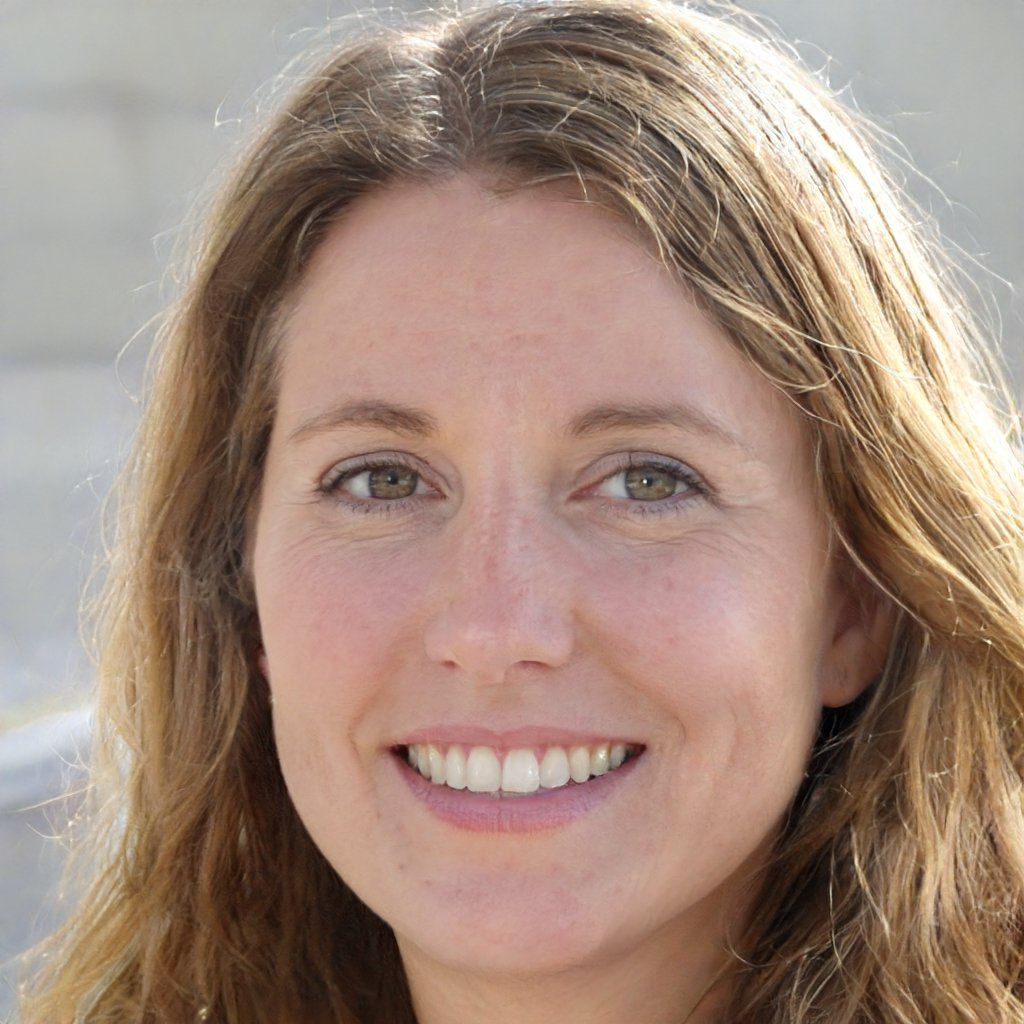 Barbara is an environmental activist and sustainability advocate who loves living green and sustainable. She firmly believes in reducing her carbon footprint and has been making great strides towards achieving this goal. Barbara is a vegan and avid recycler and has been actively involved in community gardens and other green initiatives. She is passionate about spreading awareness about the importance of living in a sustainable and eco–friendly manner. Barbara is always looking for ways to make a difference in her community and beyond. She is a huge advocate for preserving nature and the planet for future generations.