Last Updated on December 26, 2022
If you enjoy coffee regularly, it helps if you own your latte machine, and it is always best to go for a non-toxic coffee maker. I entirely agree that there is something about a perfectly brewed cup of coffee, but Starbucks and your local coffee bar are not the only ones who can whip one badass cup. 
Making the perfect cup of espresso requires a great deal of practice, and it can be a lot easier if you have the setup ready for you to try on. While I won't be sharing tips on making a great coffee drink, you can always find useful resources to show you how it's done. 
Shopping for a coffee maker requires doing thorough research and ensuring you shop for the right brand. But it is entirely normal to be clueless about what makes up a quality product. 
When in the market for a non-toxic coffee maker, there are a few things you want to be on the watch for. Before I get into the gist, let me first highlight some of the secrets of making the perfect cup of coffee. 
Do you Really Need a Coffee Maker?
You may have thought of it if it is worth spending on a coffee machine when it is easy to get a hot cup of espresso down the road. As someone who enjoys good coffee regularly (I'm having a good sip as I write this), it became necessary to learn how to make mine the way I like it. Dark, hot, and strong. 
So if you, too, are looking at enjoying healthy and refreshing caffeine drinks whenever you need one, owning a non-toxic coffee maker could be worth it. You can find below the benefits of non-toxic coffee makers.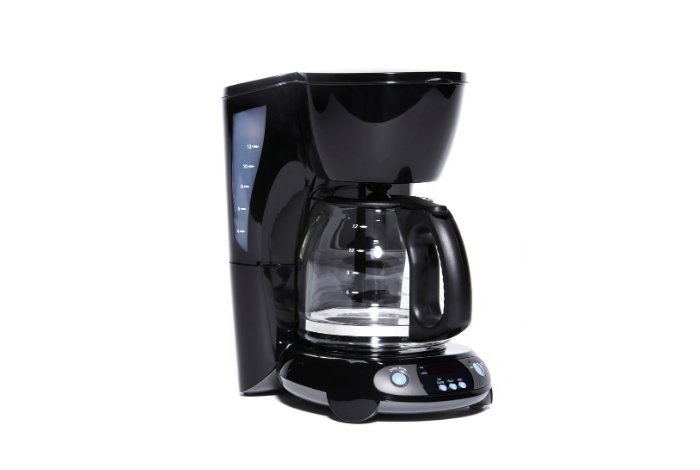 Enjoy Healthy Drink 
It requires a lot of heat to brew the right cup of coffee, and your device must be made to withstand heat. With non-toxic coatings, you can be sure that your drink won't be contaminated in any way. 
Ready-Made Drink 
You can enjoy coffee anytime you want. You can also be sure to make as much as you want and not get to make do with the small rations you get at the pub. But you want to be careful to keep your daily caffeine intake to the recommended minimum. 
Regular Supply of Caffeine 
I prefer coffee to alcohol and barely drink much weekly, but I take coffee daily. And my device makes it possible that me always get my daily dose of caffeine for work. It's not too much of a buy if you want to become a barista for your household. 
Learn more about How much caffeine does matcha green tea powder have?
Making Non-Toxic Coffee 
Now that you know the benefits of non-toxic coffee makers, you should know what it takes to make a non-toxic cup of latte or espresso. You want to start by avoiding anything plastic in your makeup. Please don't use a plastic cup for your drink, and surely don't use a machine that combines plastic in its internal workings. 
Plastic is composed of chemicals that leak into your drink as the container is distorted due to the heat. Plus, not to mention, the environment will be better with less plastic. While you may not find a difference in your coffee's taste, it does untold damage to your body system. 
Another thing you want to note is the use of coffee pods for your Keurig maker. The good part about the Keurig is that it can make coffee in less than a minute, but it does leave much mess in the environment in its aftermath. The cups are non-biodegradable and constitute nuisances in landfills for years. And the continuous use of Keurig cups has become a growing concern for environmentalists. 
You will be doing the ecosystem a great deal if you avoid single-cup coffee makers and get non-toxic options instead. 
Shopping for a Non-Toxic Coffee Maker 
The first thing is to do your research. You can expect to find countless options available for you to choose from, and it helps if you know what to look for in a quality product. 
Features to Look for In a Non-Toxic Coffee Maker 
Now you know popular options to be on the watch for when looking to buy a toxic-free espresso machine, I will now quickly run through some of the features to help you buy a quality product. 
Durability – You don't want to be spending on a new product every three to six months, so you want to go for long-lasting brands. Choose durable materials such as stainless steel and aluminum and avoid plastic and other composite options.
Ease of Use – You want a coffee machine that is easy to operate. There is no point in spending money on a device that would require special operations to make a cup of latte. I don't have that long wait for my caffeine supply, and I know many others like me.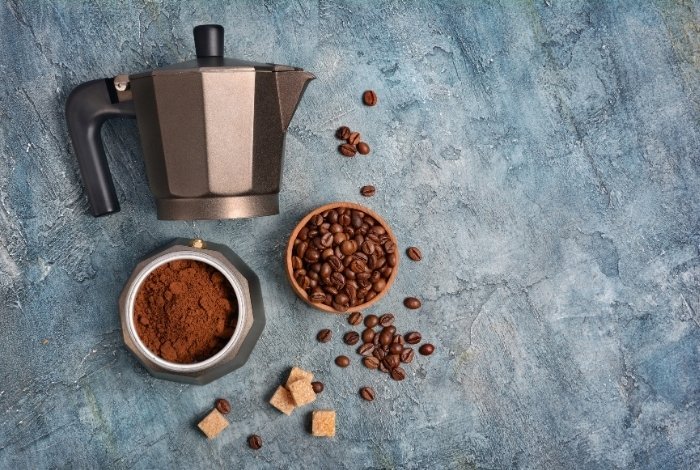 Ease of Cleaning – I make coffee more than once daily, and each time I have to wipe the countertop and the device after each cup. And it doesn't take me a minute to do this with a dry rag. If you, too, don't want to have a messy kitchen every time you make a beverage, you should consider how easy it is to clean your device.
Cost of Machine – You will also have to weigh your pocket when shopping for a non-toxic coffee maker, as you can expect to find brands that sell for thousands of dollars. Of course, they are the more automatic type of coffee maker used for commercial purposes, but this doesn't mean that you can't find portable options on the high side. This is why you want to have a budget for a new device.
Read more about 8 Creative Uses for Unused Coffee Grounds You Probably Never Heard of Before
Best Non-Toxic Coffee Maker
You can check five of the safest coffee makers for home use and brewing healthy drinks below.
You get a reasonably priced coffee maker that is easy to maintain and doesn't take up much space in your kitchen. It features a stylish design that will improve your countertop's look as it sits in the corner. And as you can expect, it features non-toxic stainless steel construction and coating in its design, making it safe for brewing the hottest coffee drink. 
Pros 
Non-toxic coating 

Durable construction 

Portable design 

Stylish appearance 

Affordable 
Cons 
Poorly designed spout for pouring 
You can equally trust the Presto brand of coffee maker to be well constructed and free from any toxic materials in its composition. It could be the cheapest quality coffee maker you ever spend on, and you can bet that it will equally be long-lasting. It brews each cup pretty quickly and can work out ten hot cups in less than 10 minutes. While it may not be the best choice for commercial settings, it could be the perfect addition to your kitchen. 
Pros 
Long-lasting construction 

Fast brewing 

Non-toxic coating 

Stylish design 
Cons 
Lacks auto shut-off features 
I like this non-toxic option from BUNN as it can make a lot of coffee drinks without the occasional hitches common with other brands. It has large storage for water, making it possible to brew your coffee at the touch of a button without any special setup. It could be ideal for family gatherings and offices to brew hot non-toxic coffee for many people who need it quickly. 
Pros 
Large brew capacity 

Non-toxic 

Durable design 

Easy to clean 
Cons 
The Mr. Coffee brand is also known to be one of the best brands for non-toxic brewing. It is also inexpensive, which is why it is one of the popular options you will find online for sale when in the market for an affordable coffee maker. It has a large jar that can hold up to 12 cups of brew. So you can be sure to have a regular caffeine supply with the MR Coffee maker. 
Pros 
Large jar capacity 

Easy to clean 

Non-toxic 

Inexpensive 
Cons 
The machine operates a little loud.
With the ability to brew nine non-toxic hot cups at a go, you can surely gain much from the OXO Brew Coffee Maker. The stylish and easy-to-operate design is also worth mentioning as it could be the perfect addition to your home or office kitchen. The compact design makes for easy storage or tucking it into a section on your countertop without looking out of place. 
Pros 
Stainless steel non-toxic coating 

Durable construction 

Compact design 

Easy operation 
Cons 
Leaves a mess behind after each brew
What is The Best Drip Coffee Maker For Home Use?
There are many factors to consider when choosing the best drip coffee maker for home use, including the machine's size, the sort of coffee you want to make, and perhaps the most important of all, your budget.
Here are 2 proven-effective options that have received the highest ratings from both customers and experts:
Bonavita Connoisseur BV1900TS
This incredible machine is widely considered one of the best drip coffee makers ever available. It brews coffee so quickly and yet so evenly, plus it has a simple design that is easy to use.
Technivorm Moccamaster
Its name doesn't lie, it is a true moccamaster. It is one of the best choices you can make because it makes high-quality brews over and over. After all, it has a durable build and unique, somewhat sleek design, making it a stylish addition to any kitchen.
Finally, keep in mind that it would be best to read reviews and do some research before deciding on finding the machine that best suits your needs.
Which Home Coffee Maker Makes The Hottest Coffee?
It is no secret that the coffee brewing temperature is an important factor in the quality of the final product. Between 190 and 205 degrees, Fahrenheit is the recommended brewing temperature for most drip coffee machines. As is the case with most other things, some machines are better at maintaining a consistent temperature throughout the brewing process, while others may vary.
Here are some of the best home coffee makers that have proven to make the hottest coffee ever:
Bonavita Connoisseur BV1900TS
The built-in thermal carafe of this device helps in maintaining the coffee's heat long after brewing. Additionally, it is carefully designed and made to keep a consistent brewing temperature of around 200 degrees Fahrenheit.
Technivorm Moccamaster
The rapid brew time, as well as reliable and accurate temperature control of this home coffee maker, are its well-known features. Its copper boiling element helps maintain a constant temperature of around 200 degrees Fahrenheit at all times.
Cuisinart DCC-3200P1 Perfectemp Coffee Maker
Anyone who hasn't had coffee from this machine before doesn't know what they are missing. The thing is, this machine has a "hotter" setting that allows you to adjust the temperature of the brewed coffee. On the front of the device, there is a temperature gauge that displays the coffee's current temperature. Doesn't that make things a lot easier?
Bunn Speed Brew
This machine is built to maintain a constant temperature of about 200 degrees Fahrenheit during the brewing process. It also includes a huge water tank that enables it to brew coffee quickly and yet so deliciously.
Ultimately, before you buy a coffee machine that will complete your collection of household appliances, you need to keep in mind that the temperature of the brewed coffee always depends on the specific machine and its temperature control capabilities.
Is There a Coffee Maker That Works With Google Home?
Although it sounded like an impossible mission a few decades ago, today several coffee machines are compatible with Google Home and can be controlled by voice commands. Lucky we live in this age, isn't it? If you decide on such a device, these are the best options in our opinion:
Google Nest Hub Max
This gadget includes a built-in display and speaker and may be used to operate compatible smart devices, such as coffee makers, using voice commands.
Mr. Coffee Smart Optimal Brew
This coffee machine is WiFi enabled and works with Google Home and other smart home devices. Do you know what we especially appreciate? The fact that you can start or stop the brewing process with voice commands whenever you want, and you can also establish schedules and personalize your hot brew using the accompanying app.
Behmor Connected Customizable Temperature Coffee Maker
Just like the aforementioned device, this smart coffee maker has a WiFi connection and is compatible with Google Home, and in addition, has the same features. Great choice, isn't it?
Gourmia GCMW4750 WiFi Smart Coffee Maker
All you have to do is download the app and make your coffee. Best of all, this coffee maker has Google Assistant compatibility, which basically means that instead of pressing any button, you just have to say "BREW" and in the blink of an eye, you will be served the most delicious coffee you have ever tasted.
Final Note 
Non-toxic coffee makers are a great way to enjoy a healthy coffee cup free from contamination during the preparation process. While you will also have to get your hands on quality beans, it helps if you have a reliable machine whenever you need a quick supply of caffeine. The Presto 02811 Coffee Maker could be an ideal choice for home or office use. It is durable, affordable, stylish, easy to use, and clean. 
You can find compact options to work in a small space and larger ones for a big kitchen. It is best to go for devices made from non-toxic materials such as stainless steel and aluminum as they are the best option for a healthy caffeine beverage.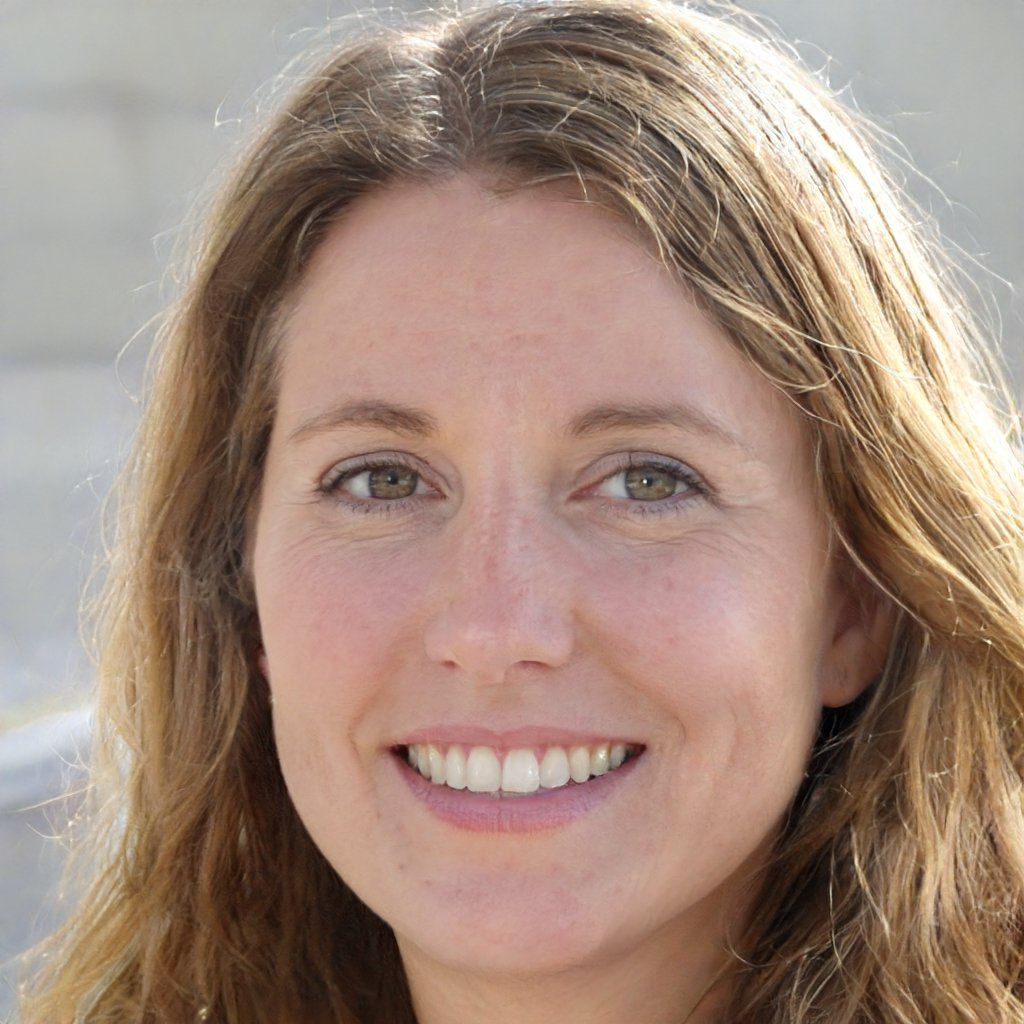 Barbara is an environmental activist and sustainability advocate who loves living green and sustainable. She firmly believes in reducing her carbon footprint and has been making great strides towards achieving this goal. Barbara is a vegan and avid recycler and has been actively involved in community gardens and other green initiatives. She is passionate about spreading awareness about the importance of living in a sustainable and eco–friendly manner. Barbara is always looking for ways to make a difference in her community and beyond. She is a huge advocate for preserving nature and the planet for future generations.