Last Updated on June 2, 2022
Coconut oil has numerous functions and applications. Apart from use in the kitchen for cooking and baking, it is also a major ingredient in skin and hair care products. Coconut oil can also be used in making organic toothpaste for a clean wash and fresh breathe. There is a lot to worry about when you use regular toothpaste, as they are made with chemicals that can pose a serious risk to your health and the environment. 
In this article, I will be sharing with you simple ways you can make your own coconut oil in your kitchen without the use of baking soda or any other toxic compound. I encourage you to follow the step-by-step guide detailed below for the best quality. 
Why You Should Make Your Own Home-Made Toothpaste
You might think that it is better to save yourself the stress and mess of having to make your own toothpaste when you can purchase one from your local store or online. But before you give up on the idea, I will like to remind you that:
Many of the popular brands of toothpaste contain SLS and other chemical compounds that may harm your teeth, gum, and the environment. 

It is more cost-effective when you make your own toothpaste as you save a few bucks as you get more quantity for less compared to when you buy a small tube and have to pay for shipping or transport yourself to the store.

You are certain of the ingredients used and the production process that when you buy an already made paste for your dental hygiene that you know little or nothing about the active ingredients and how it was produced. 
Why You Shouldn't Use Baking Soda in Your Home-Made Toothpaste 
A lot of people add a small quantity of baking soda to their home-made toothpaste. This is because baking soda is a gentle abrasive that helps to remove dirt and stains from the teeth. As a strong abrasive, baking soda is also used in surface cleaning to wipe stains from sinks and cupboard and also as a detergent. 
But the downside of including baking soda in your toothpaste is that it can be aggressive on your enamel when you use it frequently to brush your teeth.  Quality home-made toothpaste should be able to leave you with a healthy tooth and gum and not leave you with sores and injuries after frequent use.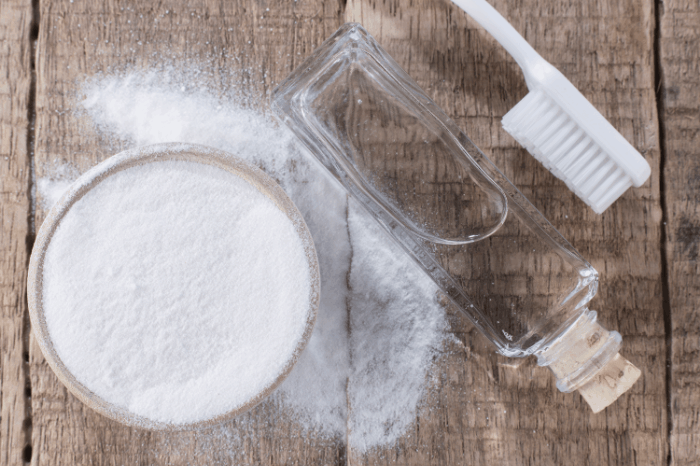 This is why I advise that you exclude baking soda when shopping for ingredients to use in your tooth-paste. When you use organic toothpaste with baking soda daily, you stand the risk of suffering from tooth sensitivity. Except you choose to make use of it twice a week or every once in a while but then you need another toothpaste for your daily dental care. 
You can make use of coconut oil toothpaste that contains other organic ingredients apart from baking soda to brush your teeth every day and not bother about plaques, injuries, bad breath, and even tooth sensitivity. This is because coconut oil is a strong tooth whitening agent and is safe for your mouth even when you use it every day for your teeth cleaning. 
What You Need to Make Your Own Organic Home-Made Toothpaste (Ingredients)
When you decide to make your own home-made toothpaste, it is important that you get the following ingredients from a reputable organic produce store and check that they are in the best condition as you don't want to use a contaminated item in making anything you would be eating or putting in your mouth. 
Ingredients 
Coconut oil is a major ingredient in most organic and home-made toothpaste due to its teeth whitening ability. It contains lauric acid a strong antibacterial which helps to fight against tooth cavity, bad breath and tooth decay. Its soft texture makes it a good agent to use in a paste. With the addition of coconut oil in your toothpaste, it becomes easy for it to be applied on your toothbrush and is soft on your teeth and gum as you brush up and down without any discomfort.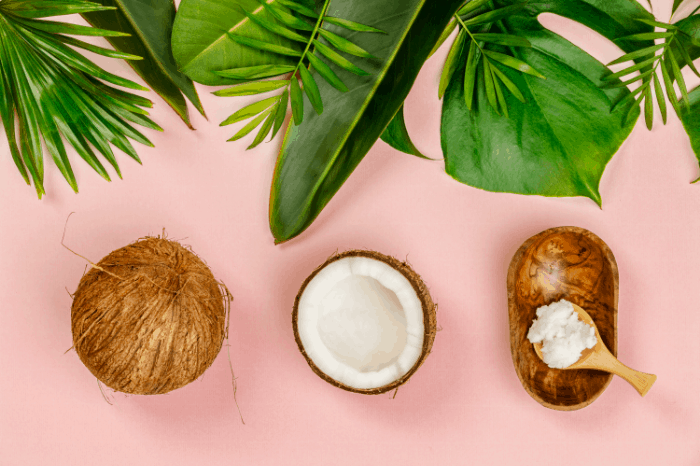 Your normal table salt is a good cleaning agent and replaces baking soda in my special home-made toothpaste. It performs the same function as baking soda and acts as a mild abrasive with a neutral ph; it helps to counteract the acid build up in the mouth caused by sugar consumption in food and drinks. By so doing, it helps to prevent bad breath and stops the development of cavities. The potassium in salt also helps to fight against bleeding gums. 
Cinnamon is a great antibacterial that helps to prevent bad breath and also works magic in teeth cleaning. It limits the activities of the bacteria in the mouth that causes bad breath while also leaving the mouth fresh after each wash.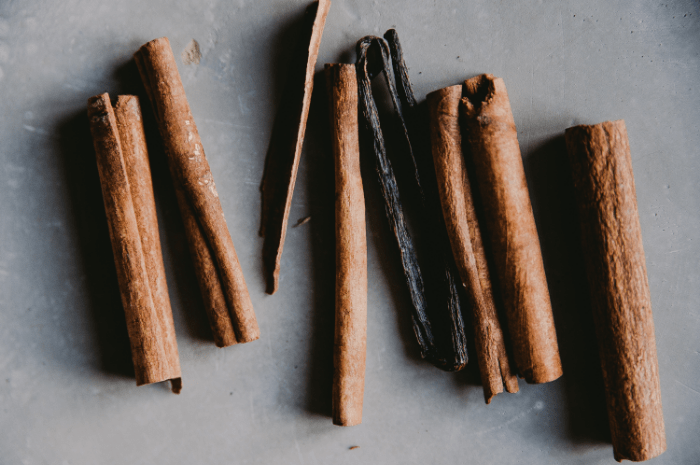 Peppermint oil helps to remove tartar and plaque in the mouth. It is also great at removing stains, fighting bacteria, and leaves you with a fresh breath. This is why it is a major ingredient in an organic toothpaste and mouth wash. 
Xylitol acts as a sweetener which makes all the other ingredients in the toothpaste taste good. It also helps to balance the natural pH in the mouth and provides the mouth with minerals which aids getting rid of bacteria and repairing deep layers of the enamel. 
Step-by-Step Guide on How to Make Coconut Oil Toothpaste Without Baking Soda (Directions)
Ingredient Serving 
½  cup of coconut oil 

4 teaspoon of Xylitol

12-15 drops of peppermint oil 

½  teaspoon of cinnamon powder

½  teaspoon of salt
Directions and Tricks on How to Make the Best Organic Toothpaste 
Ensure that the coconut oil is as soft as possible. If not, apply a little heat in case it is hardened. 

Mix the half tablespoon of salt in 20ml of water to allow it dissolve. So it can be gentle on the teeth and gum. 

Mix the entire ingredients together. You can use a blender or clean spoon to mix everything thoroughly until they form a paste. 

Store in a small glass jar or empty content into a toothpaste tube and keep in a closed cupboard. 

To use, avoid dipping brush in a jar as this can encourage the spread of bacteria into the mix. Instead, use a teaspoon to collect a small quantity and apply to your brush. 

Ensure that the jar is tightly covered to prevent air and dirt from entering it. 

Your dental hygiene is something you should take seriously. This is why I advise you to brush your teeth twice a day and with an organic toothpaste that does not contain harmful chemicals. By making your own home-made coconut oil toothpaste with the above ingredients and directions, you can be certain of a quality product that will leave your teeth, gum, and mouth clean and healthy. 
If you have any questions about how to use coconut oil in making toothpaste without the addition of baking soda, feel free to let me know in the comment section. Also, if you find this information helpful, endeavor to share with others to help raise awareness.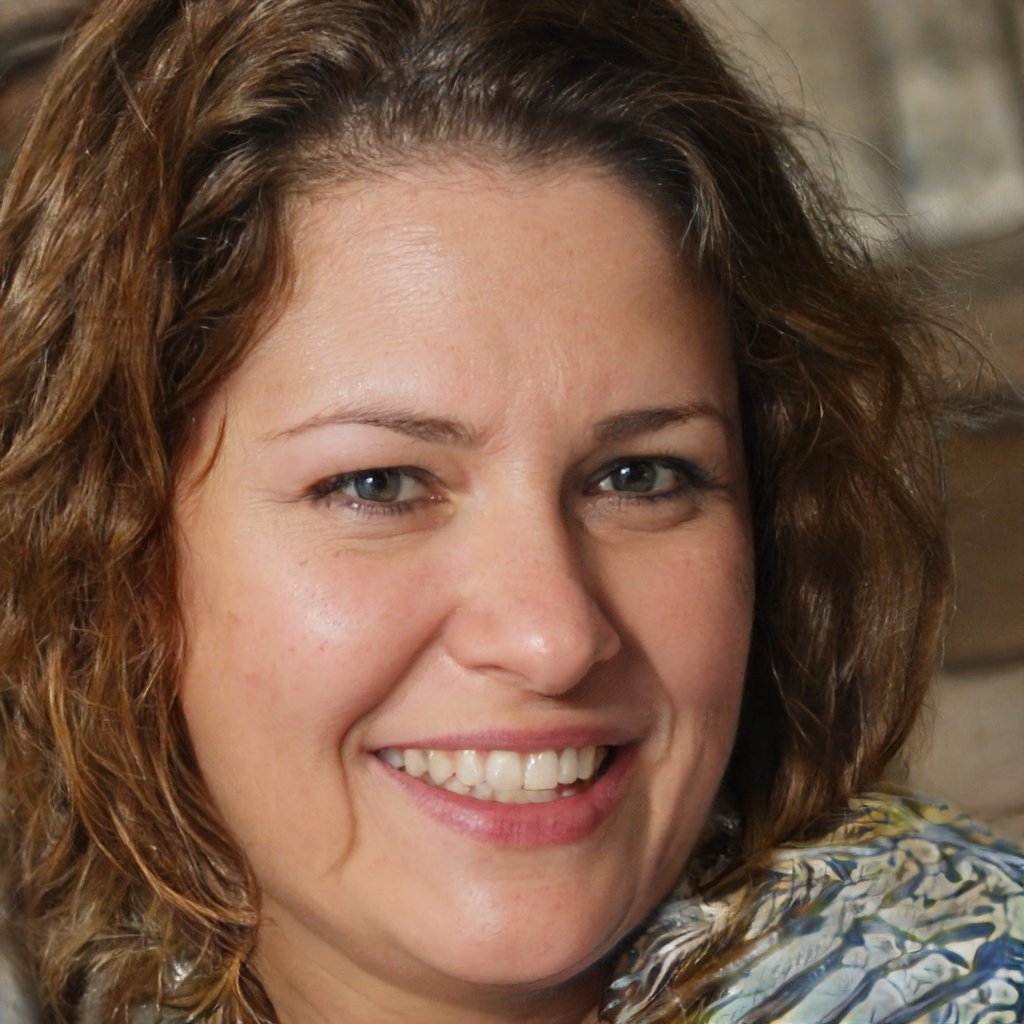 Lacey is an environmental enthusiast and passionate advocate for living green and sustainable. She believes that everyone can make a difference, no matter how small. Lacey is dedicated to reducing her own carbon footprint and educating others on the importance of living greener. She is an advocate for green energy and sustainable practices. She is an active member of her local community, volunteering with local conservation efforts, and taking part in sustainability initiatives. Lacey is a firm believer that the only way to ensure a sustainable future is to work together and make small, but important changes.