Last Updated on June 18, 2022 by Cinthia
Dealing with dental deformities can be a challenging situation. While you surely can find a number of procedures available to correct many oral defects, it is best always to consider a natural approach to ensure safety. And if you are interested in how to fix translucent teeth naturally, you'd find a lot of details in the sections below. So you want to stick around till the end. But before we get into the gist of fixing translucent teeth, let's first talk about some of the causes of dental discolorations. 
If you've recently noticed the edges of your tooth appearing transparent like a sort of cloudy stains, then you indeed have what is usually referred to as translucent teeth. And as you imagined, there are a number of reasons why you could be suffering from this condition. But one thing is clear; there are natural ways to solve the problem without doing too much work.
Some of the primary reasons why your tooth may appear transparent include:
Poor dental hygiene is one of the causes of dental discoloration. And if you are not used to brushing daily with fluoride and flossing, you could be putting yourself at risk of oral infection.

Again loss of minerals in the dentition, such as calcium and phosphorus, could also lead to changes in your teeth' appearance. If you take your dental hygiene seriously, you'd likely not be suffering from this.

A high sugar diet is also another cause of translucent teeth. Sugar from beverages, fruits, and even chewing too much sugary gum could strip the enamel of its nutrition.

Not drinking enough water is another cause of many oral defects.
How To Fix Translucent Teeth Naturally?
For the most part, you want to be able to gain your confidence back, which is the first thing that takes a beating when you find yourself with a dental issue. So first things first smile into the mirror and, if possible, take a shot of your mouth so you can use it to keep track of your progress in the coming days.
If you check with your dentist, you'd likely be given the pep talk of taking your hygiene seriously and being cautious of what you eat. And the truth is you wouldn't be wasting precious time listening to their advice. So while I'm in no way your dentist, below are some of the things I think you'd find out from them if you should pay a visit.
Philips Sonicare HX6817/01 ProtectiveClean 4100 Rechargeable Electric Toothbrush
Start with your Diet
It is no lie the saying ''you are what you eat.'' So if you want healthy teeth, you want to ensure your diet is good for your dentition. Most physicians would advise that you avoid foods that are high in sugar and grease. 
They tend to leave behind residues in the mouth that requires a great deal of dental attention to care for. And for many people, it could be too much work. Smoking is another issue you want to settle on. If you want shiny white teeth, then you have to give up the nicotine sticks.
Chewing gum is good to keep the jaw flexible and to refresh the mouth. But if you must chew regularly, you want to consider the sugar-free variety as those would do more good than harm. So if you are looking for how to fix translucent teeth naturally, you should switch to an appropriate diet.
Check out this Quick and Easy Homemade Tooth Powder Recipe for Sensitive Teeth
Take your Hygiene Personal
If you have never been serious with your dental hygiene, now is the time to be more interested in how you look. Most people today are capable of improving their appearance through corrective surgery. Still, when it comes to shiny white teeth that are attractive, it could be as easy as taking your hygiene seriously. Brush twice daily with fluoride toothpaste free of SLS to help with adding in lost minerals to the dentition. Also, floss once daily, preferably at night, and rinse out with a mouthwash, and you should be just fine.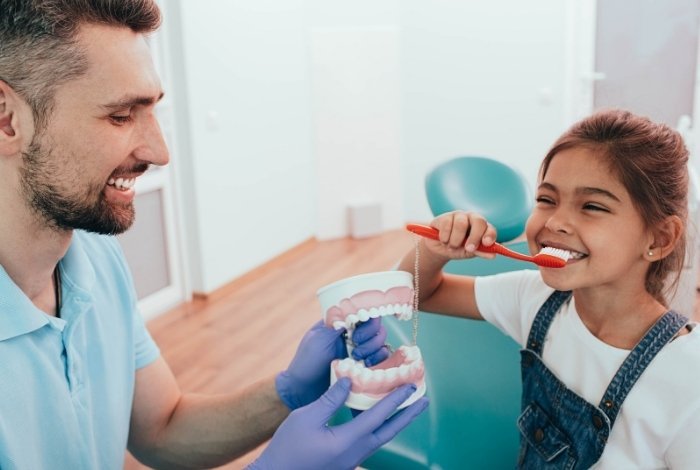 Go Big on Hydration
Many people do not take enough water daily, and if this is you, it could spell bad for your dentition. So you should drink up to three liters of water daily to help regulate the normal body processes. And if you happen to burn more energy during the day, consider taking up to four liters daily.
Final Note
The most important part of your oral health is centered around hygiene and diet. And now that you know how to fix translucent teeth naturally, you shouldn't have any issues smiling again.