Last Updated on June 21, 2022
One of the frequently asked questions on coconut oil is "can you season cast iron with coconut oil?" People ask these questions based on several discussions on whether coconut oil for seasoning cast iron is good or not.
Notwithstanding, if you like the flavor of coconut oil, then go ahead to use it. Some people prefer coconut oil for seasoning cast iron skillet because it won't add fat to the pan. Besides, to keep your skillet in good working order, you may want to season cast iron with coconut oil.
Best Way To Season Cast Iron
Michigan State University advises that before the inial use of cast iron skillets and pans, you should try to season (prepare). And in fact, baking a coat of oil onto iron is the best way to season cast iron to avoid rust and offer an easy-release finish to the cooking surface.
Moreover, Columbia University's Go Ask Alice shows that a great way to add needed iron to you is by cooking in cast iron.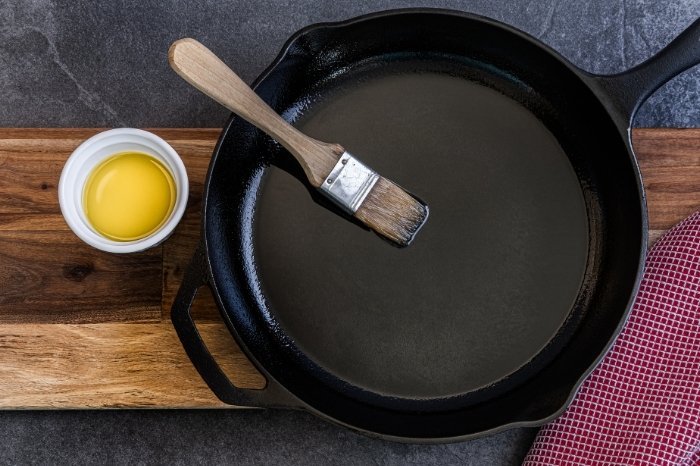 Even though you can fat or oil to season your cast iron skillet,  the oil for cast iron cooking that has a high smoke point is the best.
Use seasoning when you have just got a brand new cast iron skillet or replacing a less seasoned,  old one. If you see food sticking to your pan or noticing any sign of rust, you may want to re-season.
Coconut Oil For Seasoning Cast Iron
Using coconut oil for seasoning cast iron is a great option for you.  Importantly,  ensure you go with refined coconut oil in case you decide to make coconut oil your choice.
Havard T.H. Chan School of Public Health points out that refined coconut oil contains a smoke point that is up to 400 and 450 degrees Fahrenheit and less of an overt coconut flavor. The unrefined coconut oil is completely different. It contains a lower smoke point.
General Maintenance And Cleaning
After use, ensure that you clean a cast-iron skillet immediately. Avoid letting it soak in soap and water in the sink for it not to end up rusting. Cast iron is not ideal for you if you like to leave your pans to soak for hours on end.
Use a sponge or stiff brush and hot water to scrub out the pan ( avoid the use of soap). Don't try to scrub too hard in order not to remove some of the black layers which is the seasoning.
Lodge Pre-Seasoned Cast Iron Skillet, 10.25″, Black
Seasoning Cast Iron Skillet With Coconut Oil
Seasoning cast iron skillet is not in any way rocket science. Although it can take a little time of yours, its steps are very easy. Are you one of those that don't get a better result from seasoning their cookware after cooking? You will learn the appropriate way to season cast iron skillet here.
What You Will Need
¼ cup food-grade coconut oil
Stiff bristle brush
A cast-iron skillet
A sponge or dry cloth
Warm water
An oven
Step By Step Process
Preheat The Oven
You need to start by preheating the oven to 350° F to season the cast iron with coconut oil.  It is important to ensure that you cook nothing in the seasoning time.
Wash The Cast Iron Skillet
Use warm and clean water to clean the cookware thoroughly.  It is important that you avoid using any kind of soap to avoid it from being absorbed.  Ensure you have a stiff bristle brush to clean the pan.
Dry The Cast Iron Pan
The best way to dry the cast iron pan is to use a soft and clean cloth. It is important that you make sure that the pan is thoroughly dried.
Coat The Skillet With Coconut Oil
Try to rub the coconut oil gently in wax paper. Then coat the skillet. Ensure that the skillet is coated on the outside and inside properly.
Place The Pan In The Oven
On the oven rack, place the pan upside down and heat the oven for 30-60 minutes after you've rubbed the pan completely with the coconut oil.
Cool The Pan
Go ahead to remove the pan from the oven. Then leave it to cool for 30 minutes on the top of the stove.
Repeat The Process
You may need to repeat the process more than  3 times to get a better result. It is important that you have a good non-stick surface.
Tips On Seasoning Cast Iron With Coconut Oil
It is important that you avoid using any kind of soap to clean the cookware. Do this to avoid the absorption of the soap which may have an effect on the food you cook or fry.
Try to use salt or warm water to clean the cookware
Ensure you do not pour the coconut oil directly into the cookware
It is important that you avoid pouring too much oil to season a cast-iron skillet. This is in no way ideal.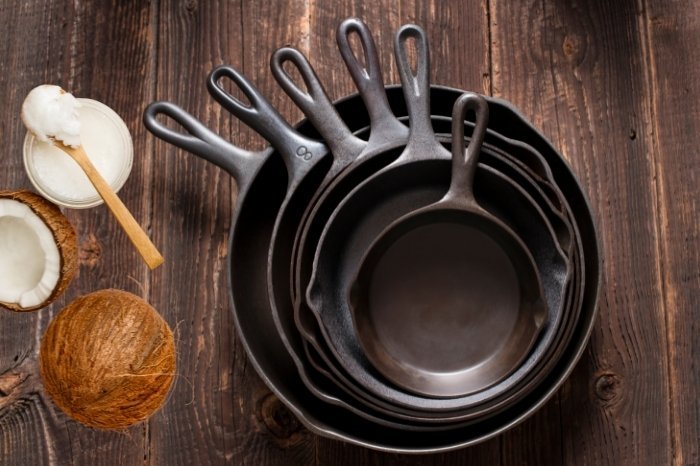 Conclusion
This content has explained the basic things to know about coconut oil for seasoning cast iron. It shows the proper steps to follow and things to observe to get effective results.
We hope you can season your cast iron skillet properly by following the provided steps. When you use season cast iron coconut oil properly and regularly on your cookware, you can offer the object a lifetime of use.
Note: You may not get a good result without a season and ensure you season after each time you cook. Seasoning of can't iron is in fact an ongoing process.
Did you learn from reading about coconut oil for seasoning cast iron? If so, please share your thoughts in the comments down below and share this article if you like it.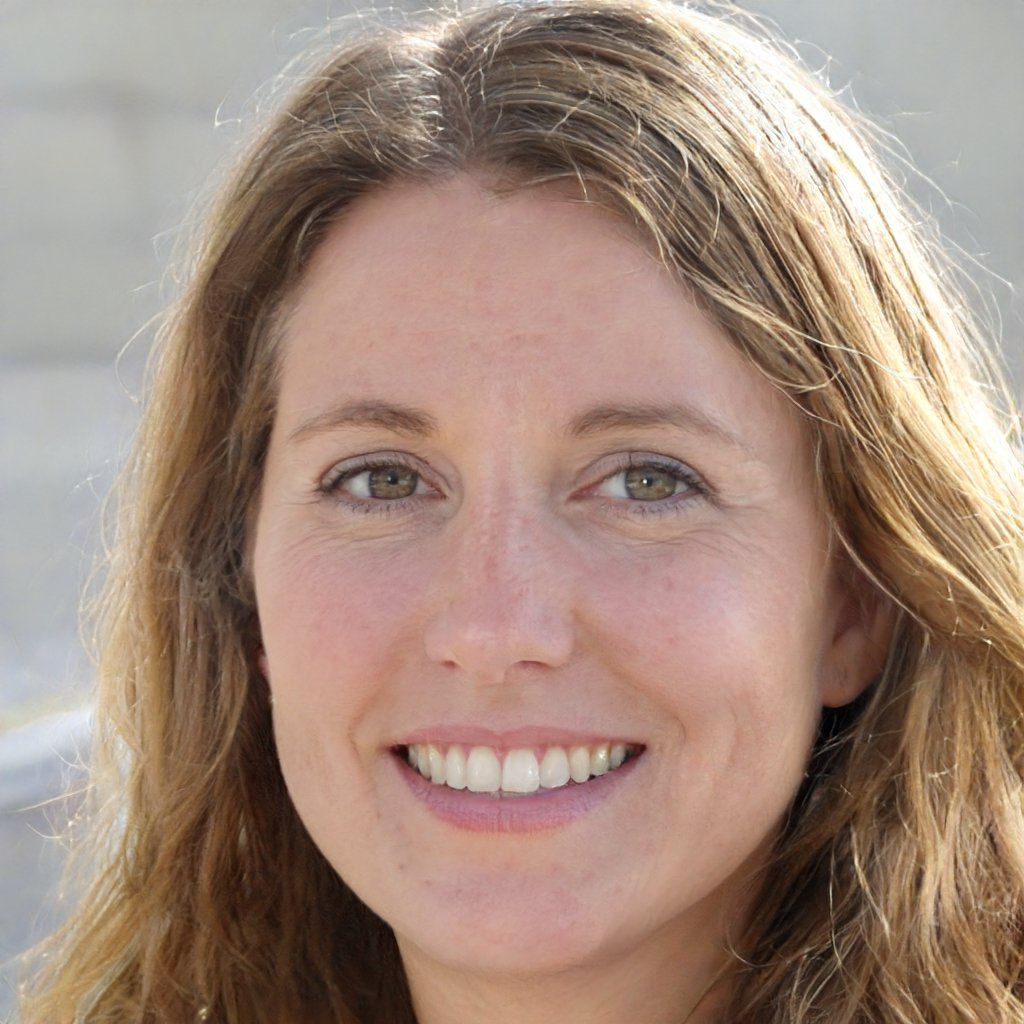 Barbara is an environmental activist and sustainability advocate who loves living green and sustainable. She firmly believes in reducing her carbon footprint and has been making great strides towards achieving this goal. Barbara is a vegan and avid recycler and has been actively involved in community gardens and other green initiatives. She is passionate about spreading awareness about the importance of living in a sustainable and eco–friendly manner. Barbara is always looking for ways to make a difference in her community and beyond. She is a huge advocate for preserving nature and the planet for future generations.