Last Updated on June 1, 2022
It's one thing to find a shampoo; it's another thing to find a shampoo that works well with your hair. And because we have come to understand that it can be difficult to find the right beauty product that suits you, we've put together a review of the best non-toxic shampoo list to help you with the decision making.
 How to Choose a Non-Toxic Shampoo
When shopping for a shampoo, there are a few things you need to look out for so you don't end up with a product that would alter your hair texture and PH. Whether you are shopping online or at your local supermarket you want to ensure that;
  You check the labels on the bottle or package, that the product is free from the sulfate. Read through the ingredient list and if you happen to find any sulfate in the mixture, then you shouldn't pay for that brand.
  Also ensure that the product is free from BHA or BHT. Butylated  hydroxytoluene (BHT) andButylated hydroxyanisole (BHA), are chemicals that are present in a plethora of body care products, which are toxic to the body's system. These chemicals are often used as preservatives but have a negative side effect on your health, so it is best to avoid shampoos containing these chemicals.
  Phthalates are often used as a fragrance in shampoos. While they might help improve the smell, these chemicals contain toxins that can disrupt the respiratory and hormone systems, in addition to containing carcinogens which is why you want to avoid them in your shampoo.
Toxic Substances in Shampoos and Conditioners You Should Stay Away From
When shopping for a natural shampoo or conditioner for your hair, you should ensure that you avoid brands that contain the following toxic ingredients:
  Triclosan
  Polysorbates
  Phenoxyethanol
  Potassium Sorbate
  Retinyl Palmitate
  Quaternium – 15
  Behentrimonium Chloride
  Dimethicone
  Polyethylene Glycol (PEG)
  Cocamidopropyl Betaine
  Fragrance (Synthetic perfumes)
  Sodium Lauryl Sulfate/Sodium Laureth Sulfate (SLS)
 Benefits of Using Organic Shampoos and Conditioners
When you use a shampoo or conditioner that is free from toxic materials, you'll be certain that:
  You wouldn't be endangering your health, as many of the toxic ingredients listed above have negative side effects on the body's system. The respiratory, circulatory, and hormonal systems are all at risk when you use conventional shampoos and conditioners containing the above-mentioned chemicals.
  Organic shampoos and conditioners contain natural oils, minerals, and herbal extracts that provide your skin cells and hair follicle with all the nourishment they need.
  You would be saving your skin and scalp from conditions such as scalp irritation and dandruff.
  They contain organic moisturizers that would provide your hair with a natural and healthy appearance.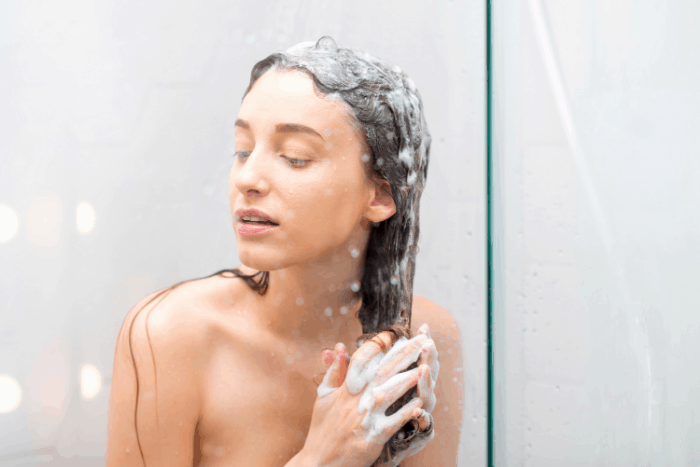 Active Ingredients you should look out for in your Shampoo and Conditioners
When shopping for organic hair care products online or at your local store, make sure that they have one of the following active ingredients:
  Aloe Vera
  Coconut Oil
  Organic Shea Butter
  Lecithin
  Apple Cider Vinegar
  Organic Herb and Fruits
 Best Way to use Organic Shampoos and Conditioners
The best way to use a shampoo or conditioner containing only natural products is to apply it in your hair without any worries about endangering your health or the environment. The truth is that many products that claim to contain all-natural ingredients in most cases still have two or more other additives that aren't all that organic. Some might contain hydantoin, ammonium or some form or sulfate which is why we always advise you to check the packaging to be sure they are truly from natural ingredients. The thumb rule states that if you can't include it in your diet, then you shouldn't term it organic.
 Organic VS Conventional Shampoos
There isn't much to debate about any organic and conventional product. When it comes to skin and body care products, the organic always emerges as the winner. This is because the all-natural products help to protect you from harmful chemicals that could pose a serious health risk to you and the environment. Presently, a lot of people are calling for the adoption of environmental practices that would help preserve the ozone, ecosystem, and the use of organic ingredients in beauty products would be the ideal approach to take.
 Our Top 5 Pick
Gold Label Shampoo & Conditioner with Argan Oil and Biotin by PURA D'OR
The active ingredients in this PURA D'OR all-natural hair shampoo and conditioner include argan oil and biotin.  It is a perfect combination of essential oils and minerals to provide your hair with the nourishment it needs. While Argan oil helps to provide a suitable moisturizer for your hair, biotin helps to support hair growth. It als
PROS
It contains natural ingredients such as biotin, argan oil, aloe vera, black cumin seed, tea tree, niacin, red Korean seaweed, saw palmetto, and vitamin E, which all combine to provide your hair with the nourishment it requires for healthy growth.
It contains active DHT blockers like nettle extract which helps to promote healthier hair.
The active ingredients help to reduce skin irritation and dandruff.
CONS
It isn't a fast acting product as you would need to use the product for a period of up to 8 weeks before you begin to notice positive results.
WELEDA Baby Body Lotion & Shampoo Body Wash
If you are looking for an all-natural body care product, WELEDA Body Lotion & Shampoo is suitable for your baby's hair and skin, then you may want to settle for this baby body lotion and shampoo body wash. It is made from all-natural ingredients including; calendula flower extract, chamomile, and sweet almond oil.
PROS
Gently lifts the dirt from your baby's skin leaving it soft with a sweet scent.
Cleanses and moisturizes your baby's skin without tugs and tears.
It is gentle on the eyes and frees the hair from tangles making it easy for a comb to run through without any form of discomfort.
It contains all-natural ingredients that are free from synthetic colorants, fragrances and preservatives.
Dermatologically tested to be safe on cradle-cap and sensitive skin.
CONS
There is not much to indicate whether or not the product is effective on adults since it indicates on the package baby body lotion.
Hair Shampoo – with Organic & Natural Ingredients by Christina Moss Naturals
Perfect for both men and women, this hair Shampoo from Christina Moss Natural makes our list of non-toxic shampoo, due to the fact that it is free from sulfates and other chemicals that may be harmful to your skin and scalp. Given that each tube is recyclable, in combination with the conditioner, it is perfect for a long-lasting clean.
PROS
Free from harmful chemicals that may leave your hair and scalp at risk.
It contains natural ingredients such as coconut oil, aloe vera, olive fruit oil, and shea butter.
Perfect for all hair types including those with sensitive skin and scalp.
The cruelty-free badge means that the product is all vegan and free from animal testing.
When combined with the conditioner, it leaves your skin and scalp clean and shining.
Promotes healthy hair growth.
CONS
You would need to use the shampoo and conditioner together for a perfect result, and both products are sold separately.
Organic Soapberry Shampoo by Nature Sustained
This sulfate-free Nature Sustained Shampoo is free from chemicals that may harm your skin and scalp. It contains all-natural ingredients mostly from fruits and plants. It utilizes a fermentation process that supports the body's ability to produce natural oil and also assists in getting rid of bacteria that causes bad odors.
PROS
Free from chemical additives that may be harmful to the skin and scalp.
It contains active ingredients that are from plant and fruit extracts.
Suitable for use on sensitive, itchy and dry scalp or skin.
The manufacturing process is completely raw and natural as it doesn't utilize machines, electricity, or petroleum.
Kills all the bacteria in the hair and helps to rid it off any unpleasant smell.
CONS
It might be a cause to worry that there isn't any machinery in the manufacturing process. This means that human labor and manpower would be the main source of energy for production.
# 5 Dagger Katana 10.445
A uniquely formulated superfood for the skin, this Aleavia Body Wash is also great for hair shampoo and treatment. Free from toxins and animal extracts, the active organic ingredients all combine to heal severe skin conditions and balance your skin's PH level.
PROS
Gently exfoliates and fen out dead skin cells.
Neutralizes the PH level of your skin.
Leaves the skin feeling soft and silky.
Moisturizes the skin down to the cellular level.
It helps to maintain normal skin function by preserving the good bacteria's that help to promote healthy skin.
Free from chemicals that may be harmful to the skin.
Helps in treating various skin disorders such as acne, keratosis, premature aging, eczema, rosacea, psoriasis, and dry skin.
Made from natural ingredients such as sea kelp, aloe vera, and coconut oil.
CONS
Given that it is primarily a body cleanser, it might not be a good choice of shampoo to wash the hair.
Conclusion
From the 5 products reviewed, our winner for the best non-toxic shampoo is the PURA D'OR Gold Label Shampoo & Conditioner. It is our best pick due to the fact that it is a shampoo and conditioner all in one bottle.
In addition to being made from entirely natural ingredients such as biotin, argan oil, aloe vera, vitamin E and black cumin seed; it is also entirely free from chemicals that may be harmful to your skin and scalp.
Also, it helps to promote healthy hair growth and reduce hair loss and thinning. While the other listed products are all free from chemicals that may be harmful to you or the environment, we do have to make a choice on which one is best and it is clearly the shampoo and conditioner from PURA D'OR.
If you have any questions or would like to make a contribution to this review; kindly let us know in the comment section. Also if you find this article helpful, feel free to share it with members of your social circle. Remember sharing is caring!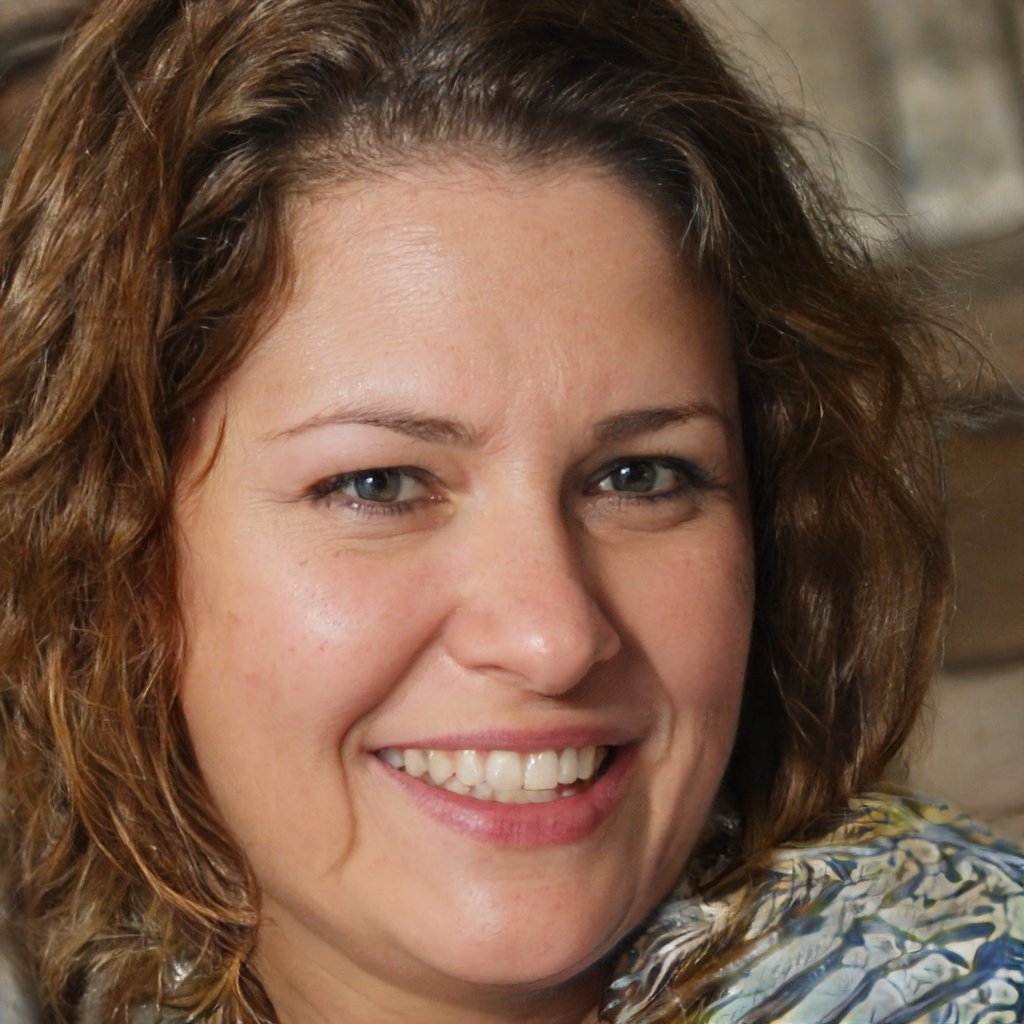 Lacey is an environmental enthusiast and passionate advocate for living green and sustainable. She believes that everyone can make a difference, no matter how small. Lacey is dedicated to reducing her own carbon footprint and educating others on the importance of living greener. She is an advocate for green energy and sustainable practices. She is an active member of her local community, volunteering with local conservation efforts, and taking part in sustainability initiatives. Lacey is a firm believer that the only way to ensure a sustainable future is to work together and make small, but important changes.