Last Updated on December 30, 2022
Mixing essential oils can be tricky if you don't know what essential oils blend well together. If you are new to aromatherapy and just starting with essential oils, you will need to get some things sorted out first. You have to learn about the different essential oils, how to blend them, and use them to improve your health and beauty. 
Once you know which oils work well together, you won't have a hard time making your special homemade recipe. The secret to essential oils is in the mix. Whether you are using it in a balm or ointment, the oils have to be in the right proportion. 
Why Blend Essential Oil? 
You may argue that it is best to apply essential oils without mixing them. The truth is no one will bat an eyelid if you do. The fact still is that essential oils contain compounds that are beneficial to health. When added to a mix, essential oils are more potent and produce the desired result quickly when combined with other compounds. 
Before You Blend Essential Oil 
You must know that aromatherapy works differently based on the individual. Your perfect citrus mint blend may not be pleasant for your partner. So you have to understand what scents appeal to the individual, before blending essential oils as a gift. 
Grouping Your Essential Oil 
The best way to ensure you don't miss the scent is to group the oils accordingly. You can easily do this by pairing them according to their actions or scent. You can also categorize them depending on their chemical composition. By chemical composition, I am referring to the compounds contained in the oil. 
To achieve the best result, you may need to blend up to five different essential oil, and you should endeavor to get the mix right.  
 I will be sharing with you the grouping method I employ for essential oil. I am sharing this with you in case you don't know how to go about it. You want to go through the list carefully to confirm that you are not allergic to any of the oils. You can classify your essential oils according to:
|
The Effect 
You can group essential oils based on how they affect you. Some essential oils have a calm and soothing effect. Some others are great at energizing and relieving anxiety. You can also use essential oil for detox. Grouping your essential oils based on how they make you feel gives you the freedom to set your mood. All you need do is use the right oils each time you need to improve your mood. 
Calming 
When I am stressed out and need to relax, I made use of any of the following essential oils:
lavender 

Geranium

Mandarin

Bergamot

Ylang Ylang

Neroli

Jasmine

Melissa 

Palmarosa

Patchouli

Petitgrain

Sandalwood
I make use of Lavender, a bit of Mandarin, Ylang Ylang, and Sandalwood for relaxing after a warm bath. I also add some jasmine from time to time when I am finding it hard to concentrate. It is best to adopt a mix that works best for you. 
Anxiety 
It is common to feel depressed at certain moments, especially when you are anxious or things aren't going your way. During these times, I throw in some lavender, chamomile, lemon, and black pepper for a quick revigorating fix. Some other essential oils you can try include:
Geranium

Marjoram

Sandalwood

Valerian

Bergamot

Jasmine

Tangerine

Orange

Melissa 
Energizer 
Essential oils also work as an energy booster for days when I am too tired to get any work done. I find essential oils with a touch of mint to be relaxing. Add some Peppermint, spearmint, and rosemary with a hint of lemon whenever you feel too tired to lift a finger. The best essential oils for use as an energy mix are
Rosemary

Clary sage

Bergamot

Lemongrass

Eucalyptus

Peppermint

Spearmint

Tea tree

Cypress

Pine

Lemon

Basil

Grapefruit

Ginger
Detox 
You can also group essential oils according to the effect when it comes to detox. You can mix any of these oils for use in a detox mix. 
Peppermint

Juniper

Grapefruit

Rosemary

Laurel

Mandarin

Lemon

Patchouli

Hyssop

Helichrysum
By Scent 
You can also group essential oils based on scent type. Once you know the scent type you want to achieve, you can easily decide on which oils to include in the mix. We all perceive scents differently, so what works for me may not be acceptable to you. So you will need to carry out your scent test and group your oils personally. You can take a look at how I group my essential oils according to scent. 
Herbal Scent 
Basil

Chamomile

Clary Sage

Eucalyptus

Marjoram

Oregano

Peppermint

Pine

Rosemary

Sage

Tea Tree

Thyme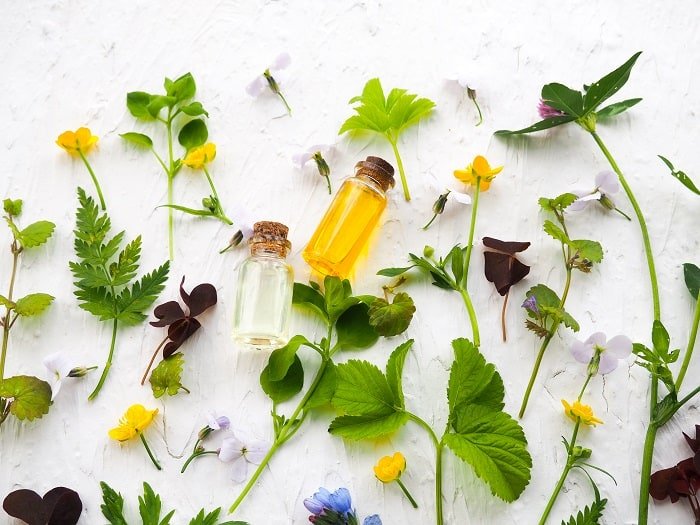 Flowery Scent 
Geranium

Ylang Ylang

Jasmine

Palmarosa 

Rose 

Vanilla

Lavender  
Spicy Scent 
Cinnamon

Clove

Ginger

Nutmeg

Pepper
Woody Scent 
Cedarwood

Coriander

Cypress

Fir

Frankincense

Helichrysum

Juniper

Myrrh

Patchouli

Sandalwood

Vetiver
Citrus Scent 
Bergamot

Citronella

Grapefruit

Lemon

Lemongrass

Lime

Melissa

Neroli

Orange

Petitgrain

Tangerine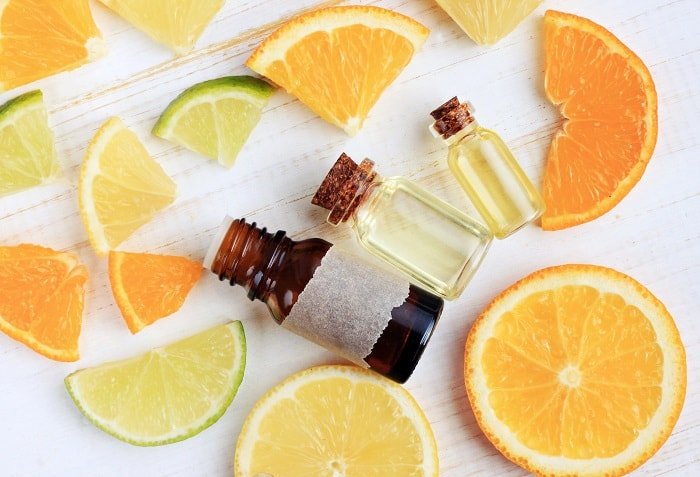 Based on Essential Oil Notes 
You can also group your essential oil based on how quickly it evaporates. Essential oils with a top note evaporate in under two hours. Middle notes essential oils evaporate under five hours. It is the essential oils with a base note that evaporate slowly. They can still retain their potency after a day or more. 
Top Notes 
Bergamot 

Citronella

Eucalyptus

Grapefruit

Lavender

Lemon

Lemongrass

Lime

Orange 

Peppermint 

Spearmint 

Tangerine
Middle notes 
Carrot Seed

Chamomile 

Cinnamon 

Clary Sage 

Cypress 

Dill 

Fennel 

Geranium 

Jasmine 

Marjoram 

Neroli 

Palmarosa 

Rose 

Rosemary 

Rosewood 

Spruce 

Tea Tree 

Thyme 

Ylang Ylang
Base notes 
Angelica Root

Balsam

Cedarwood 

Frankincense

Ginger

Helichrysum

Myrrh

Patchouli

Sandalwood

Vanilla

Vetiver
Blending Essential Oil
Now that you are familiar with categorizing essential oils, you can now learn about some of the rules of blending essential oils. 
Always make use of

carrier oils to blend your essential oils

. They reduce the negative effect of essential oils and make them more potent. 

Make use of not more than five essential oils in a mix. Start by adding a drop each and adjusting it to suit your desired scent. 

Use essential oils that belong to the same group only. So you can get the best possible results from the mix. 
What Essential Oils Mix Well Together For Candles?
Many essential oils go so well together and can create a more than pleasant scent for candles, and these are the combinations you can't go wrong with:
Sandalwood and patchouli: This perfect combination has a woody and earthy scent, ideal for all those who want to create a pleasant, sensual and seductive atmosphere in their home.
Peppermint and eucalyptus: If you want to have a candle that has a refreshing and invigorating scent, feel free to add a few drops of each.
Lavender and vanilla: This is one of the most favorite combinations that almost everyone adores; it creates a soothing and relaxing aroma.
Lemon and rosemary: If you want your home to exude a bright and uplifting scent, we suggest giving this combination a chance.
Grapefruit and basil: This combination has a fresh and invigorating scent, and it is sure to give you a new burst of energy whenever you light it.
It is vital to remember that the amount of essential oil used should be properly calculated since too much might overshadow the aroma, or in other words, can make the scent overpowering. It is generally recommended to use no more than 10-15 drops of essential oil per 8 ounces of candle wax. To make sure that you will be satisfied with the final result our friendly advice is to test the scent of the essential oil blend before adding it to the candle wax.
How Do I Mix Jojoba Oil With Essential Oils?
If you are considering mixing jojoba oil with other popular essential oils, you should follow these steps:
Gather your ingredients: You will need jojoba oil and some other of your favorite essential oils.
Determine the ratio of jojoba oil to essential oil: The basic rule is to use a 1:1 jojoba oil to essential oil ratio. This ratio, however, can be adjusted based on the intensity of the aroma desired and the essential oils used. If you want a stronger aroma, for example, feel free to add a few extra drops of essential oil.
Mix the oils: This step is very simple. All you have to do is add all the ingredients to a small glass container with a tight-fitting lid and shake vigorously to thoroughly mix the oils.
Test the scent: No matter how much you are in a hurry, trust us you don't want to skip this step. You can do this by applying a small amount of the blend to your wrist and sniffing it. If you aren't satisfied with the final result, simply dilute it by adding more jojoba oil to the blend.
Use it: Once you are satisfied with the scent, you are free to start using it whenever you feel the need.
What is The Best Essential Oil For Aromatherapy?
To be honest, there is no single "best" essential oil for aromatherapy, as the choice of oil usually depends on your specific needs and preferences. Furthermore, due to their healing and therapeutic properties, lavender, peppermint, eucalyptus, lemon, and rosemary oils are among the top 5 most used.
How Do You Mix Deep Blue Essential Oil?
Deep Blue essential oil blend is a blend of several beloved essential oils, including wintergreen, camphor, peppermint, blue tansy, and German chamomile. It is most often used due to its soothing and cooling properties to help with muscle and joint discomfort.
Here's what you need to know about mixing Deep Blue essential oil.
Gather the ingredients, i.e. Deep Blue essential oil blend and carrier oil of your choice, preferably fractionated coconut or jojoba oil.
Determine the dilution ratio. Our recommendation is to add between 12-30 drops of essential oil for every 1 ounce of carrier oil.
Mix the oils: Add all ingredients to a small glass jar with a tight-fitting lid and shake well to combine.
Test the scent and use. Before using this fantastic oil blend, it is not out of the question to test it to ensure it is to your liking. Use as needed, best for massage, relaxing bath, or in a diffuser to create a calming atmosphere.
How Do You Mix Essential Oils With Body Lotion?
All you need to do is add 12-30 drops of essential oil for every 1 ounce of body lotion in an empty container or bottle, and shake it well to thoroughly mix the oils. Once satisfied with the blend, you can use the lotion as desired.
Which Essential Oils Blend Well With Beeswax?
Many essential oils can be blended with beeswax to create a pleasant scent, and these combinations are foolproof:
Bergamot and ylang-ylang for a sweet and floral aroma.
Clary sage and frankincense for a warm and grounding aroma.
Geranium and orange for a sweet and refreshing scent.
Jasmine and patchouli for a floral and earthy aroma.
Neroli and cedarwood for a warm and woodsy scent.
Is there any essential oil blend you will like to share with us? Let us know in the comment section. We are happy to hear from you.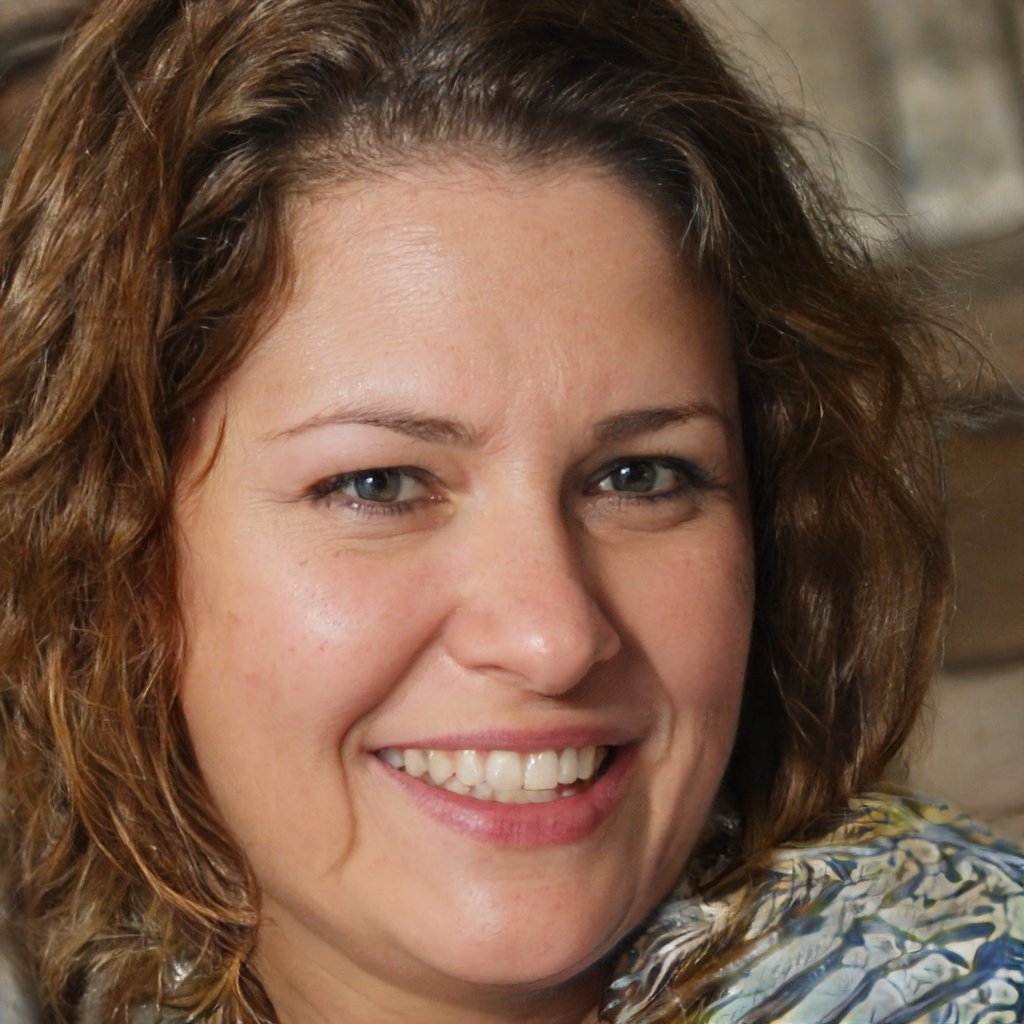 Lacey is an environmental enthusiast and passionate advocate for living green and sustainable. She believes that everyone can make a difference, no matter how small. Lacey is dedicated to reducing her own carbon footprint and educating others on the importance of living greener. She is an advocate for green energy and sustainable practices. She is an active member of her local community, volunteering with local conservation efforts, and taking part in sustainability initiatives. Lacey is a firm believer that the only way to ensure a sustainable future is to work together and make small, but important changes.