Last Updated on December 9, 2022
Here are five cheap and non-toxic super glue for teeth because nothing is worse than experiencing a broken denture!
When a front tooth comes off, smiling confidently in front of everyone amid a celebration is quite tricky. Fret not here are some non-toxic dental superglues, which may help you.
Why Are Super Glues Important? 
Most people avoid getting dentures mainly because of the misconceptions about the discomfort and look of having these false teeth. However, with the advent of technology, this is not a concern anymore. 
A reliable Super Glue for teeth is what it takes to ensure that you would enjoy a comfortable fit. Aside from that, it will also give you an all-natural look. Finding the best one would also be a great help you keep your denture clean the way it should be. 
Here are some of the benefits of purchasing toxic-free dental glues:
Helps in improving the ability to chew and bite 
Fewer restrictions on the foods that you can eat
Reduced the speeches problems are mainly caused by the gap as well as missing teeth
Protects all the remaining teeth from the excess wear 
Gives your face a fuller look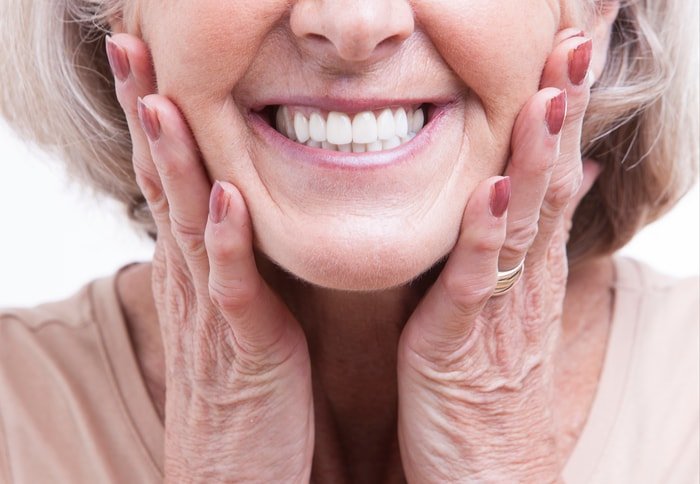 Non-Toxic Super Glue For Teeth Works Well For Broken Dentures
Broken upper dentures can be very devastating for those who experience them. Many dentists will say that it can be a challenge to fix it. However, superglue can be a temporary fix. 
With that said, here are more reasons for you to love it:
As soon as it dries, it turns out to be plastic-like stuff. It seems to be hard.
It has excellent bonding properties.
100% harm-free of sticking to harmful substances. 
You won't even notice that there's a break in your denture once you use it. 
It is an excellent temporary repair solution
How to Use Superglue to Repair your Dentures?
The application of super glue to teeth is pretty straightforward. Most products indicate instructions on their packaging. However, some of them might ask you to conduct a different step for a specific product.  But here's a general overview of how to use it:
Clean thoroughly and dry your denture.
Be extra mindful when purchasing Super Glue. Make sure that you will use genuine products only. Check if it is an ethyl-2-cyanoacrylate type. 
Don't do it right away. If possible, practice first how to align the two pieces in a position that they will fit perfectly. 
After that, apply carefully a thin line to one of the denture's edges.
Then, press the other one into place. Be sure that everything is straight and aligned. 
Lastly, leave it to dry. Usually, the bonding process takes place quickly. However, the whole curing period may take up to 24 hours. So, do not wet or even wear the denture within this period. 
Caution: Whatever you'll do with Super Glue, make sure to take safety precautions. Protect your eyes, mouth, and skin. 
Is It Safe To Use Glue For Teeth?
Are you wondering if it's safe for you to use this product? You are not alone. Most likely, you've read or seen the news about those people who were poisoned due to super glue. These products contain harmful ingredients such as ethyl-2-cyanoacrylate and methyl 2-cyanoacrylate, which may cause cyanoacrylate poisoning.
However, keep in mind that there is non-toxic dental superglue, which was specially tailored to be an excellent wound closure adhesive. They are NOT POISONOUS when you just know how to use them with care. 
Is it a Good Solution for a Chipped Tooth?
Undeniably, teeth are one of our most robust bones. However, due to unexpected or neglectful circumstances, they may break. It can be repaired, but do not use dental superglue because it cannot hold a bond with your chipped tooth. 
Can Super Glue Save A Loose Tooth?
A loose tooth can make you uncomfortable. If you are thinking of using super glue to fix it, don't attempt so. You need dental care, not superglue. It may just worsen the situation. 
While glues can repair dentures, you should be aware that they do not ALWAYS work for other cases. As much as possible, do not use them on braces, bite plates, dental implants, Invisalign products, damaged natural teeth, gold teeth, or other tooth products without consulting your dentist.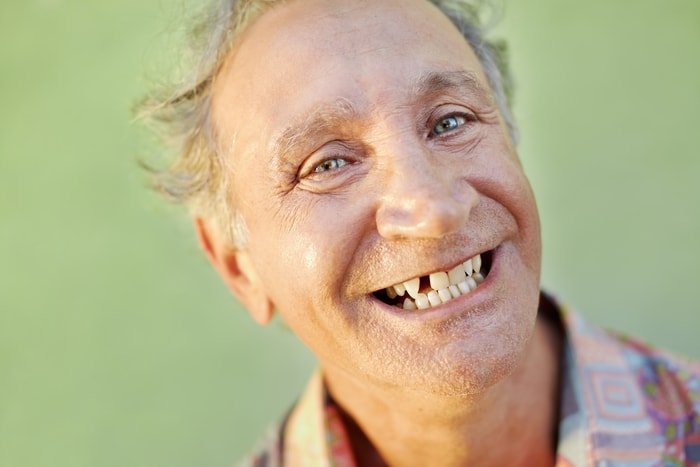 The majority of them have plastic, which may cause an adverse reaction with adhesives.
Again, it is vital to read and understand the safety precautions located at the back of the product packaging. Never use any glue for repairing dentures when you know you have an allergic reaction. Be mindful.
Best Non-Toxic Super Glue For Teeth Reviews
Need to make sure that you won't accidentally lose your dentures when you laugh even just for a day? You may need this cream, an excellent solution to keep them in place.
Poligrip specifically formulated this non-toxic super glue for teeth cream not just to keep any particles away from the dentures but to avoid irritation and discomfort in your gums. 
Pros:
It ensures a 12-hour hold.
It does not have any zinc or even artificial ingredients/flavor
It helps in preventing gum infections.
It comes in different variations.
It features advanced technology, which aids in cavity discomfort
Cons:
It is hard to get the glue off the mouth. 
It will just last as promised if you didn't eat anything at all. 
Fixodent has been a trusted brand when it comes to denture adhesives. It is designed to have a neutral taste and a strong adhesive feature to ensure the user's comfort.  Moreover, this dental superglue is known to still have an 88% hold after several hours. 
Pros:
It aids in keeping the food between the gums and dentures.
It tastes natural and secures that your dentures are in place all day long
Proven to be toxic-free
Odorless
Cons:
The nozzle tip of the product is too broad, which makes it too difficult to use
If you apply too much, it may cause upper palate damage, canker sores, bleeding, or perforation.
It can be too sticky. 
Cushion Grip is one of the most famous names for dental and denture products. If you are in the market for a non-toxic super glue for teeth, it's a great option as it can hold the denture firmly, for not less than four days. It will remain even though you clean them the next day.  
Pros:
It does not require any attention or maintenance.
It does not wash off once you clean the denture. 
When adequately soaked, it will harden right upon drying. 
There will be no food accumulation on your teeth gaps.
Cons:
As soon as you try to remove it, usually, this product does not soak off. Hence, it's important to peel it off, which is time-consuming and a hassle. 
Unlike other adhesives, Secure Sensitive Adhesive is dedicated to not using chemicals in its product. Instead, the manufacturer utilized alternative ingredients such as beneficial herbs and gum wax to make sufficient Super Glue. 
Pros: 
It does not contain zinc. Instead, it incorporates aloe vera and soothing myrrh, offering a comforting effect on sore gums
All-day holding power you will love
Affordable

Cons:

 

 

 

Are you looking for a healthier and more eco-friendly option? Don't go any further because NaturDent got you covered. Its main goal is not just to keep your dentures in place but as well as replace those petroleum products in the market with toxic-free pine resin. On top of that, it will also help you achieve fresher breath with its mint formula. 

 

Pros:

 

Rest assured that your dentures will stay in place without using harmful chemicals since it is formulated with natural pine resin.
It does not have any petroleum, parabens, or zinc

Cons:

 

It is more expensive compared to other dental adhesive products.

Does Denture Glue Damage Teeth?

No, denture glue is not designed to damage teeth. It is specifically used to help hold dentures in place, or to be more precise, it is designed to last only for one use, and no more than that, it is completely safe to use and won't cause any damage to the dentures or the teeth.

However, you can cause damage if you use them contrary to the regulations, therefore, the best thing you can do is to use them as directed and follow your dentist's instructions for the proper use and care of dentures. Be guided by the fact that its overuse or improper application can cause irritation or other issues, but it is not likely to damage teeth. Finally, it is always a good idea to consult your dentist if you have any concerns.

Can You Super Glue a Dental Bridge?

You have probably heard at least once in your life that permanent adhesives can be used to close wounds in an emergency, but trust us they aren't intended for bonding or fixing dental bridges.

As we have already stated, this type of glue has a permanent purpose, while on the other hand, the crowns and bridges are designed to stand firmly and to be removed if necessary, and therefore, shouldn't require additional adhesives to stay in place. Keep in mind that superglue can be quite toxic, and could damage the bridge or cause irritation to your gums and mouth. If you feel any discomfort, try to visit your dentist as soon as possible to adjust it or get a new one.

Can I Use Super Glue For a Tooth Gem?

As much as it may seem like a good idea because you may be short on money or time or you are simply afraid of going to the dentist, it is not the smartest thing to use super glue for a tooth gem.

Indeed, these types of dental decorations are usually placed by a dentist or dentist using a special adhesive that is specially designed for this purpose. The use of any other type of adhesive or glue is not recommended as it can cause gum irritation. If you have any problems with your dental gem, be sure to contact your dentist or a trained professional to make sure it's done safely and correctly.

How to Glue a Dental Implant?

Specialists have special methods of gluing dental implants. In case of any problems, we advise you to seek professional help. Dental and orthodontic offices use a special type of dental adhesive, called dental adhesive or dental cement, to restore broken teeth and prevent further damage.

Two types are most often used: permanent and temporary. The temporary one is used for binding through a series of compression and other activities. Whereas, unlike it, the permanent one creates chemical bonds and cannot be broken. However, there are several dental glue or cement products available for home use that can be purchased from pharmacies or online stores that are completely safe to use.

How Do You Make Homemade Dental Glue?

Here's what you need to do if you want to make homemade dental glue.

Ingredients:

1 oz. of karaya gum powder
3 oz. of tragacanth powder
30 drops of peppermint oil

Instructions:

#1: In a small, clean bowl, mix karaya gum powder and tragacanth powder and stir until well combined.

#2: Transfer the mixture to a smaller bottle.

#3: Add the peppermint oil.

#4: Close the bottle and shake vigorously to combine all the ingredients.

#5: Apply a small amount of this blend across the surface of the denture and insert it into the mouth, and hold tight for at least 30 seconds. The adhesive should hold the dentures in place for at least 12 hours.

How Do You Remove False Teeth Adhesive?

To remove false teeth adhesive, first, wet the area around your false teeth with lukewarm water. You can also try soaking the dentures in warm water mixed with a denture-cleaning solution. This will greatly help loosen the adhesive and make the removal process much easier.

Next, use a soft-bristled toothbrush or a denture cleaner to gently scrub the area where the adhesive is located. After scrubbing the area, rinse your false teeth thoroughly with lukewarm water. Repeat the process as much as necessary until the smallest piece of adhesive has been removed. Finally, one important note, be gentle when removing the adhesive to avoid damaging the dentures/false teeth.

How Much Does it Cost to Glue a Tooth Back on a Denture?

Frankly, there is no straight answer to this question as the cost of gluing teeth back onto dentures varies depending on several factors, such as the type of denture adhesive used, the location of the dentist or dental clinic, and perhaps most of all, the complexity of the repair. In general, you can expect to pay between $50 and $500 for this type of service.

Also, keep in mind that some dental insurance plans may cover the cost of repairing a denture, and that's why we advise you to check with your insurance provider before making an appointment.
And The Winner Is…
Of all the adhesives mentioned above, Secure Dental Adhesives takes the top spot! It is not just a well-known name in the industry, but its features are exactly what a non-toxic super glue for teeth should be. Moreover, it offers a value pack and the chance to help Mother Earth as it uses eco-friendly ingredients. Most of all, it is less expensive! 
There you have it. Those are the top suggested non-toxic superglue you may rely on to make your dentures fit well. These repair kits are available in different drug stores around you. They usually come with safety tips, instructions, little epoxy bottles, and other things that may help you repair dentures all by yourself. 
If else fails, especially if your dentures are broken, worn out, loose, or hurt, you should never hesitate to consult an experienced denturist. Proper care for dentures is vital for both the health of your mouth and dentures. 
Good to know that today, there are a lot of options that denture wearers to achieve a more confident smile!
FAQ's
Which glues can you use to repair broken teeth?
Thinking of safe ways to repair broken teeth, you may want to consider using glue. And you can bet that not all sticky glue out there can be safe for the dental fixture. Some of the best glue options for you to repair broken teeth include denture adhesives, super glue, and OTC dental cement. 
You will need denture adhesives to glue a broken tooth or restore it in place. This will be ideal if you need a temporary fix, as it wouldn't offer strong adhesion to support chewing. Superglue can help with holding dental crowns and veneers in place. But you want to be careful with using superglue as it can be toxic and pose other health risks. An OTC dental cement will be the best solution for refitting lost veneers and crowns. It is easy to apply and could be the best solution for fixing broken teeth. 
There are many temporary tooth replacement options available, and it could be tricky finding one that is easy to use. But one product stands out when it comes to ease of use and customization, and that's the Temptooth Temporary Tooth Replacement. 
It provides an effortless and affordable way to restore your smile and saves you the disappointment of having space in your dentition. It consists of plastic beads made from high-quality German steel that you soak in warm water and fit to cover the spot with the missing tooth. You don't need any adhesives to hold it in place. It comes with everything you need to get it done correctly and with ease. You can find out more about it in the sections below. 
Features 
Non-toxic, high-grade materials approved by the FDA

Looking for a temporary tooth replacement

Features step-by-step instructions on how to use

Includes dental tools to help out with the replacement

Comes with enough materials for replacing up to 10 teeth
Pros 
Long-lasting solution 

Better than using glue 

Easy to use 

Realistic looking 

Non-toxic and safe to use
Cons 
A little pricey

It turns yellow after a few days

How can I stabilize a loose tooth at home? 
There are several ways you can stabilize a loose tooth at home. One of them is with a simple saltwater gargle. This will help get out bacteria and solidify the gum. Another way is to use pepper and turmeric treatment. 
Crush an equal amount of black pepper and turmeric together and gently massage the powder into the gum to strengthen its hold. You can also find mustard oil and table salt to be even a safe homemade treatment for stabilizing loose teeth at home. Mix the oil and salt and apply the paste to the gum to help hold the tooth in place. 
The Indian gooseberry fruit is also a natural remedy for stabilizing a loose tooth. You just need to mix equal extracts of the fruit and water in a glass and use it to rinse the mouth. You can do this often to help strengthen the connective tissues of the gum.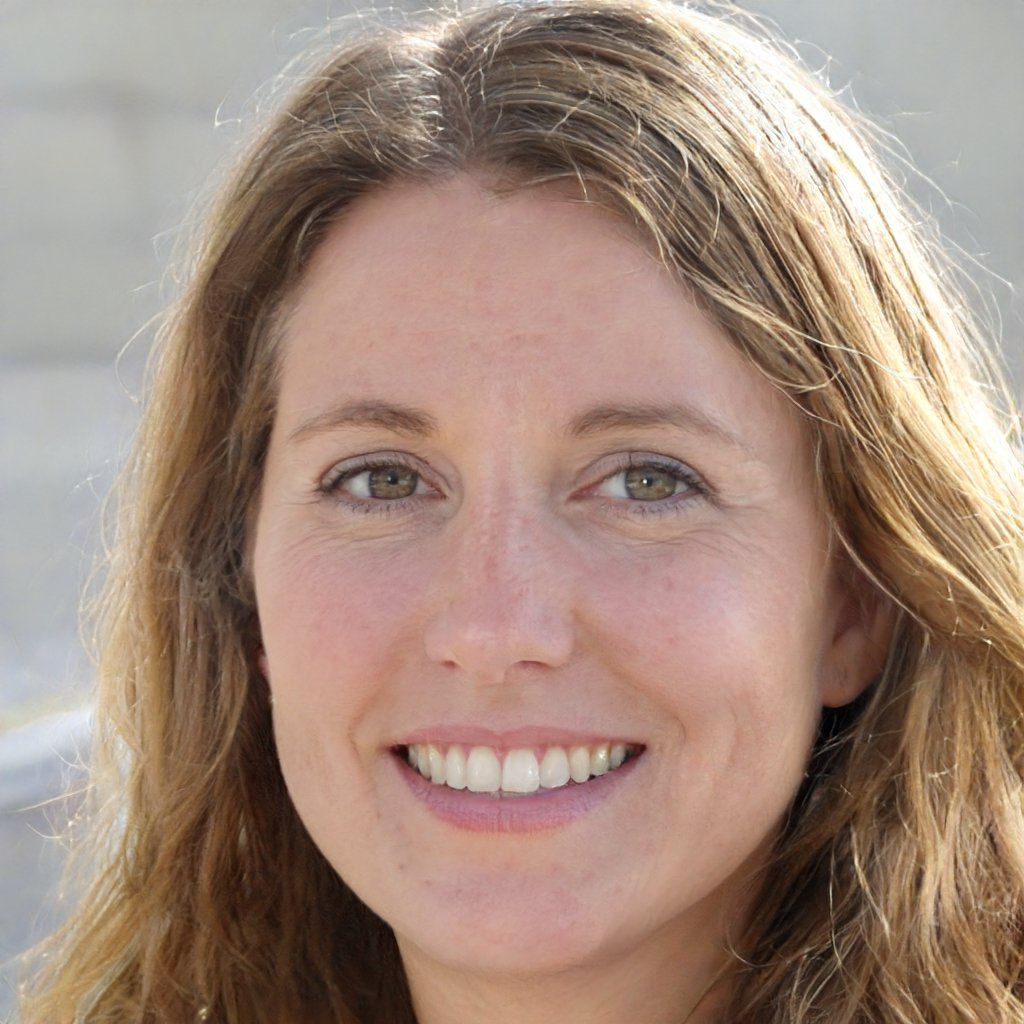 Barbara is an environmental activist and sustainability advocate who loves living green and sustainable. She firmly believes in reducing her carbon footprint and has been making great strides towards achieving this goal. Barbara is a vegan and avid recycler and has been actively involved in community gardens and other green initiatives. She is passionate about spreading awareness about the importance of living in a sustainable and eco–friendly manner. Barbara is always looking for ways to make a difference in her community and beyond. She is a huge advocate for preserving nature and the planet for future generations.