Last Updated on July 3, 2022 by Cinthia
The idea of zero waste definitely sounds appealing. After all, with how the world is seemingly turning into a plastic-laden wasteland, it is zero waste's goal to minimize, if not prevent, the toxic impact brought on by plastic and other waste products by relying on biodegradable ones.
In this article, I'm going to talk about the best zero waste toothpaste brands on the market. But before that, let's have an overview of zero waste toothpaste first.
What is Zero Waste Toothpaste?
Zero waste toothpaste is basically toothpaste that aims to get rid of any plastic materials and other ingredients which can be toxic to the environment. This means that the toothpaste you use isn't stored in a plastic tube, and this only means that you will be contributing to the environment by limiting the number of plastic tubes in your household.
Aside from that, it's one that you can possibly make at your own house with just a few key ingredients. But instead of talking about how you can do DIY zero waste toothpaste making, let us discover a few noteworthy brands instead.
8 Best Brands on the Market
1. Dirty Hippie Cosmetics
Dirty Hippie Cosmetics is one of the leading zero waste brands on the market that promote a wide variety of zero waste toothpowders. Their products, which are all made from ingredients like Stevia powder, detoxifying clays, and more all aim to provide whiter, cleaner teeth while preserving the environment at the same time. 
Their toothpowders are marketed to be cruelty-free and are available in a nice glass jar. The best part about this is that you will be able to purchase refills which are sent via recycled paper envelopes.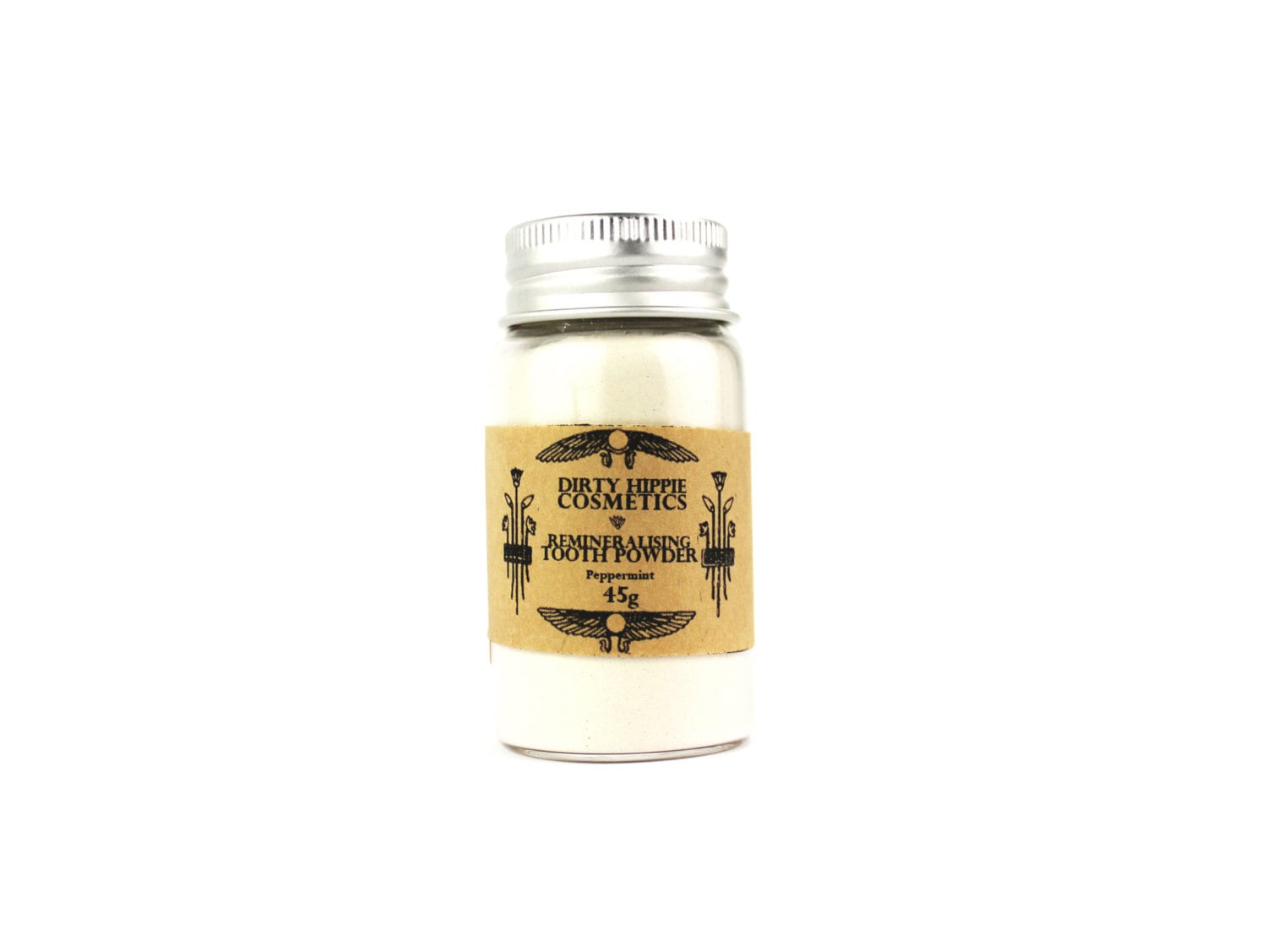 2. The Dirt
The Dirt is yet another popular brand known for creating toothbrushing powders which come in a variety of amazing flavors. All of their products come in glass mini mason jars which are so good-looking you'd want to add them into your zero waste household.
The brand, which is based in Los Angeles, was established due to the founder's distaste in how "natural" products were green-washed. In case you're wondering, this is a process in which a product is made to look natural whereas, in fact, it's not.
Apart from their zero waste toothpaste and powders, they also make other cruelty-free products as well as edibles which don't contain any corn, soy, or gluten.
3. Bite Plastic-free Toothpaste
Bite is a zero-waste brand that aims to replace plastic tubes and traditional toothpaste in a natural and plastic-free way. Basically, the product they offer come in tiny bits of solid toothpaste which you can crunch and begin brushing afterward. 
The brand is certified vegan and cruelty-free, and their products are made using only organic ingredients. Their products come in refillable, biodegradable packaging, allow you to further save on waste, making them an excellent zero waste option.
4. Butter Me Up Organics Zero waste Toothpaste
This brand makes two types of toothpaste: organic activated charcoal and whitening. Their products contain organic ingredients such as sea salt, baking soda, and coconut oil to promote excellent mouth health while keeping them cruelty-free and fluoride-free at the same time.
Like the other zero waste toothpaste brands on this list, Butter Me Up Organics uses glass containers that come with recyclable lids as well as upcycled packing materials. Aside from that, the brand also donates an amount to various charities and causes every year.
5. Uncle Harry's
Uncle Harry's is one of the most well-known brands of toothpaste as far as zero waste production is concerned. The brand's organic toothpaste products help support tooth enamel remineralization while allowing the teeth to maintain their naturally alkaline pH. Aside from that, the toothpaste comes in various flavors as well including peppermint, anise, and spearmint.
Additionally, all of their products are made to be fluoride-free, gluten-free, and vegan. However, the lids are made of plastic, so it's not really 100% zero waste.
6. Eco Easy Zero-waste Toothpaste
If you're looking for a zero-waste toothpaste alternative that contains fluoride, then the ones from Eco Easy are your best bet. Just like the ones in this list, this one comes in tablets which you just have to crunch then brush like normal. While being zero waste, the tabs are also vegan and cruelty-free.
The brand, which is based in New Zealand, focuses on creating zero waste products for bathroom and home use as much as possible. You can expect all their products to be vegan and cruelty-free. Aside from that, they have a plastic-free packaging which uses only shredded paper, paper tape, and cardboard boxes.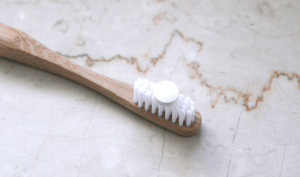 7. Lush Tooth Tabs
Lush is a well-known beauty brand that offers a wide range of products including soaps, sunscreens, and perfumes. Their zero waste toothpaste product, the Toothy Tabs, is designed to be a fluoride-free toothpaste alternative which you can use on the go. 
Apart from their toothpaste, Lush's other products are vegan and cruelty-free. However, they are not palm oil-free due to their sulfate SLS content. Regardless, Lush is doing their very best in doing the right thing and trying to be as zero waste as possible.
8. Georganics Eco-friendly Toothpaste
Georganics is a UK-based brand which claims their toothpaste to be the safest and mildest there is on the market. They also claim that the product's only made using the best quality organic ingredients and are fluoride-free, vegan, and cruelty-free at the same time. Also, the toothpaste is sold in a glass jar with a metal lid and package in a compostable kraft paper box, making it zero waste. 
Conclusion
If you're into the idea of a zero waste household, then you might want to start at something simple, like your dental hygiene for example. Though this might sound small, it can actually make a huge difference, especially if everyone starts making the change. Personally, I tried the zero waste approach, and to be honest, it feels really great!
In your opinion, what do you think is the best zero waste toothpaste brand? Did we miss something? Please leave a comment below so we can get back to you as soon as possible. Thanks for reading!
(adsbygoogle = window.adsbygoogle || []).push({});