Last Updated on June 14, 2022
We hear so much about superfoods these days but often do not stop to ask why they are so super. Their superpower comes from the fact that they often contain vitamins and minerals which are integral to our body's health. Eating these foods allows us to build up our stores of nutrients and do it the way nature intended, which is to say from real food, not in the form of a pill!
Today we are focusing on Iron! 
Iron is a building block of the red blood cell which carries oxygen around the body.

When you are low in iron, you

can develop anemia

, which is not having enough red blood cells.

With anemia, there can be decreased energy levels, difficulty breathing, pale skin, and heart issues.

With a full tank of iron in your body, there is a better chance for a healthier pregnancy, better athletic performance, increased focus, and efficiency of the gastrointestinal tract and immune system
Women require 27 mg a day when child-bearing and 18 mg otherwise (depends on a person's age). Men from 14 to 18 years require 11 mg. 
Check the Iron recommended daily intake according to the National Institutes of Health.
There are several ways to get iron in the diet including beans, beef and liver, oysters and clams but why not pick a really tasty way!  Iron-rich smoothies!
Kale Smoothies and Spinach Smoothies 
Spinach has more iron than kale, 2.7 milligrams per 100 grams versus 1.6 milligrams but both are very good in smoothies!
Break out your blenders! If you have 5-8 minutes, then you can make a smoothie or two!
To ease you into throwing raw kale into a smoothie without yelling Ewww! Try it was some old favorites, the apple and banana. This one from Belle of the Kitchen does just the trick, 
Ingredients:
½ Apple, your choice, chopped

½ banana, the riper the better, frozen

A few long leaves of kale

½ cup of orange juice

Ice cubes as needed for consistency
Directions:
Wash your fruits before preparing the smoothie.

Throw all the ingredients in a blender and blend to the consistency you like adding ice to make it colder or thicker.
Nutrition Content: 3. 6.8% of daily iron in this smoothie, which is enough for 1 serving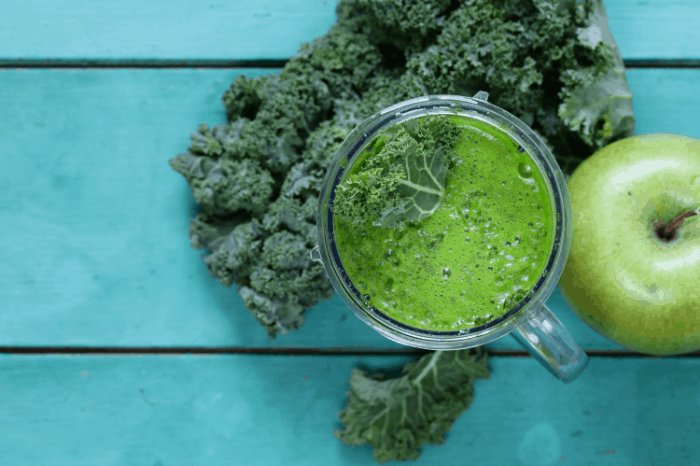 Protein Blueberry Kale Smoothie by DamnDelicicous!
Up your Smoothie game! Add protein! This recipe from DamnDelicious! adds protein and other superfoods
Ingredients:
1 cup each of:

kale

blueberries, frozen

plain yogurt, greek or traditional

1 banana

1 scoop of your favorite protein powder

2 TBSP oats, old fashioned, not steel cut

1 TBSP chia seeds

Cubes of ice
Directions:
Wash your fruits before preparing the smoothie.

Place all in a blender and add ice as needed for consistency.
Servings: 2
Nutrition Content: 5% daily iron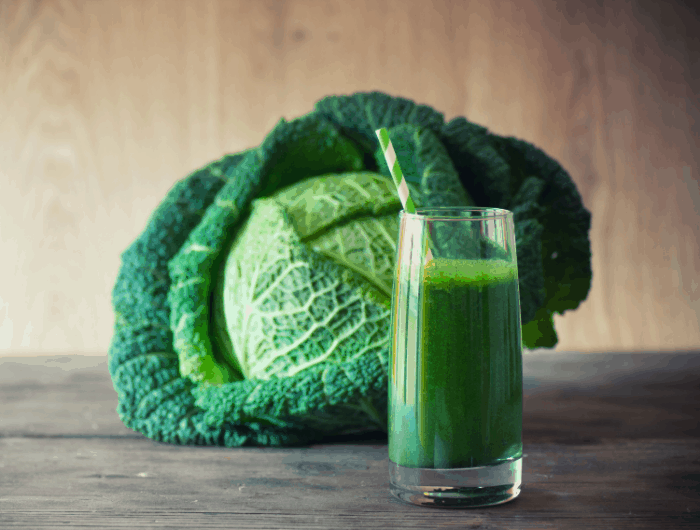 Let's give spinach a turn in this very yummy smoothie from 
Ingredients:
1 cup of frozen mango chunks

1 cup of fresh strawberries

3 cups of spinach

½ cup almond milk

1 scoop of favorite protein powder

ice cubes
Directions:
Wash your fruits before preparing the smoothie.

Start with blending spinach and then the rest of the ingredients, using almond milk to thin and ice cubes to thicken.
Nutrition Content: 19 % of iron in this large smoothie

Formula to customize your own iron-rich smoothie with 100 Days of Real Food
So now that you are getting the hang of it, use this formula from Lisa Leake from her 100 days of real food blog, 
Ingredients:
2 cups of a green leafy vegetable of your choice

2 cups of liquid like milk, coconut water, or other 

3 cups of fresh fruit (can be frozen if preferred for the chill factor)

Directions:

Blend greens and liquid first, then fruit 
Servings: Makes enough for 2.
Nutrition Content: It depends on your special formula!

Some Extra Tips
To be really successful with the above recipes, make sure you have all your supplies. Borrow a blender from a friend or get an inexpensive one from a second-hand store. 
Also, get your food supplies. It is awesome to have fresh food on hand. Sometimes that is not always possible. You can still get your fruit and veg on! Gather your fruits and veggies that look like you might not get to them in time for smoothie making and freeze them. Overripe bananas are actually a really great sweetener. Also, frozen food is really affordable and very diverse. It allows you access to out of season produce as well.
There are shelf stable liquids you can keep in the pantry. Almond milk, coconut water or other favorites are out there in many sizes and flavors so check them out.
There are some companies out there that will deliver all you need to make a smoothie. Some people may find this convenient, but it can be costly. If you have a little time on the weekend, you can just throw your favorite ingredients in freezer bags and grab them when you are ready to make a smoothie.
So now you can put on your own cape and be just as super as your superfood iron-rich smoothies! You can get as creative as you would like and know that you are doing amazing things for your body. It is so much tastier to gulp down your frozen concoction than it is to swallow a supplemental pill. Not to mention impressing your friends and family at your next party with your energy, glowing skin and smoothie making skills!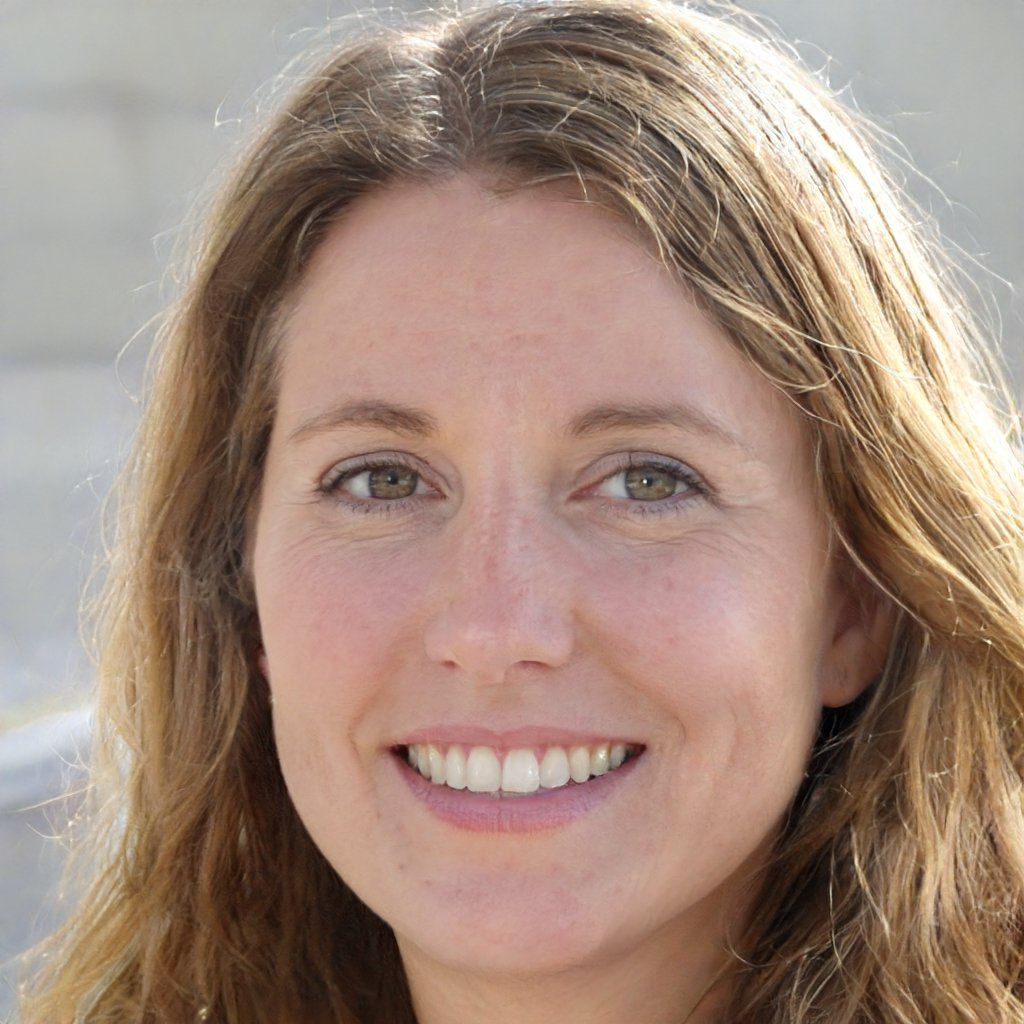 Barbara is an environmental activist and sustainability advocate who loves living green and sustainable. She firmly believes in reducing her carbon footprint and has been making great strides towards achieving this goal. Barbara is a vegan and avid recycler and has been actively involved in community gardens and other green initiatives. She is passionate about spreading awareness about the importance of living in a sustainable and eco–friendly manner. Barbara is always looking for ways to make a difference in her community and beyond. She is a huge advocate for preserving nature and the planet for future generations.