Last Updated on July 3, 2022
Face masks are a wonderful way to keep your skin glowing and healthy. Knowing how to make the black face mask is a great, affordable way to get beautiful skin. With just a handful of ingredients, you can achieve the same results as store-bought masks.
The great thing about making your own face mask is you know all the ingredients that are going into it. By using it on a regular basis, you will begin to see improvements in your skin. It contains natural ingredients that come with many different benefits.
What Is A Natural Charcoal Mask?
Charcoal face masks use activated charcoal for their detoxifying properties. They come in different forms including rinse off and peel off. They have become a popular trend in the beauty world as they can produce radiant, healthy skin.
Due to activated charcoal being the primary ingredient, they are black in color. They also commonly contain other ingredients that help improve the texture and appearance of the skin. They are generally used on a weekly or daily basis and are worn for anywhere from 10-30 minutes at a time.
Other Common Ingredients
Other common ingredients you may find in charcoal face masks include bentonite clay, tea tree oil, honey, apple cider vinegar, and essential oils. These ingredients help clear up skin while giving it a healthy glow.
Photoready Tightening Charcoal Mask/Charcoal Oil Absorbing Facial Mask, Pore Clearing & Soothing Effect with Natural Bamboo Sheet
Benefits Of Charcoal For Your Skin
Activated charcoal is a popular ingredient in many health and beauty products including face masks, toothpaste, oils, and body washes. There are several benefits for your skin are associated with charcoal. It is a great ingredient to add to homemade facial masks and works on a variety of different skin types.
Rids Skin of Impurities
Studies show that activated charcoal has the ability to absorb toxins in the body. Many beauty experts find that it can remove impurities such as makeup and dirt from your skin.
Reduces Acne
Many people struggle with acne at some point in their life, but fortunately charcoal can help out. It can help remove bacteria and other impurities from your pores that can cause acne. It can be a great option to keep occasional acne breakouts under control.
Controls Oil
Charcoal can help control oil in your skin. It can help remove excess oil along with dead skin to give your face a healthy, beautiful glow.
What You Will Need to Follow This Tutorial for How to Make Your Own Charcoal Face Mask
For how to make the black face mask from Healthline, you will need:
Ingredients
2 teaspoons water
1 teaspoon bentonite clay
1 teaspoon activated charcoal powder
1/2 teaspoon raw honey
1 drop essential oil, such as tea tree, lemon, or lavender (optional)
Equipment
Small bowl
Teaspoons
Spoon or rubber spatula (for mixing)
Step by Step Instructions
Step One: Combine Water and Essential Oil
Combine the water and essential oil together in a small bowl.
Step Two: Add Bentonite Clay
Next, add the bentonite clay to the water and essential oil mixture. Allow it to sit for a few minutes so the water mixture can absorb the bentonite clay.
Step Three: Add Activated Charcoal and Raw Honey
Add the activated charcoal and raw honey to the mixture. Mix all the ingredients of the face mask together until it forms a paste.
Step Four: Prepare Your Skin
Wash your face with face wash and carefully pat it dry. This will allow the face mask to penetrate your skin and remove dirt and impurities your cleanser may miss.
Step Five: Apply Face Mask
Using your fingers or a brush, massage the face mask into your skin, being sure to avoid your eyes, nostrils, and mouth. Allow the homemade charcoal mask to dry on your face for 15 minutes.
Step Six: Wash Off Face Mask
Using warm water, carefully remove the face mask from your skin. Then, carefully dry your face off and apply a moisturizer.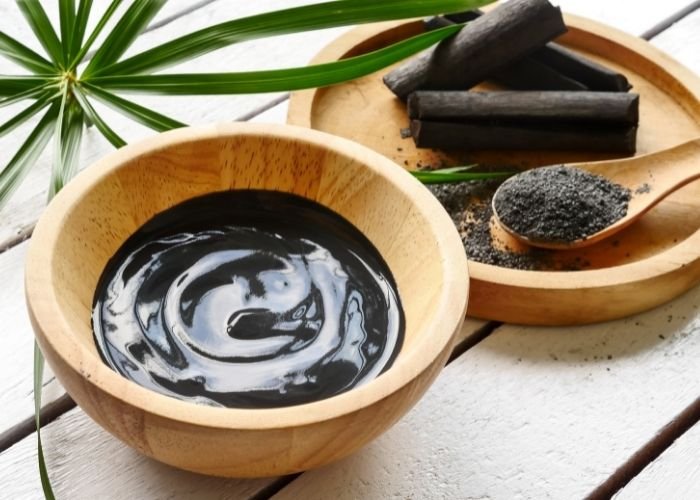 Tips and Trick
There are also variations you can make to this homemade face mask as well. Instead of honey, you can add a teaspoon of organic raw apple cider vinegar and three drops of tea tree oil. You can also add a tablespoon of jojoba or one egg white, jojoba oil is particularly good for dry skin and egg whites can help tighten the skin.
Before putting the homemade mask on your face, it is a good idea to test a small amount on your arm or hand for a few minutes. This will allow you to see if your skin is sensitive to any of the ingredients which could to irritation, a rash, or an allergic reaction. Trying it on a small patch of skin first can help prevent any irritation and redness on your face.
Be sure not to overuse the mask, as this can potentially cause your skin to dry out or become irritated. You do not need to use it more than once or twice a week. If you have any leftovers of the mask mixture you made, store it in an airtight jar for up to one to two months at room temperature.
How to Make the Black Face Mask From Home
There are many benefits that come with using activated charcoal masks including removing impurities from the skin, reducing acne, and controlling oil. Though there are several varieties available on the market, you can also make your own at home with just a handful of ingredients.
By using a homemade charcoal face mask one to two times a week you can have healthy, glowing skin. However,  just be sure to try out a small bit on your arm or hand first to make sure you don't have an adverse reaction.
Regular use over time can help improve the texture and appearance of your skin, leaving you feeling confident. In addition to charcoal, other ingredients such as honey, bentonite clay, tea tree oil, jojoba, and apple cider vinegar can help benefit the overall health of your skin.
Did you enjoy this tutorial on how to make the black face mask? If so, please share your thoughts and experience of this face mask in the comment section below and share it with your friends and family.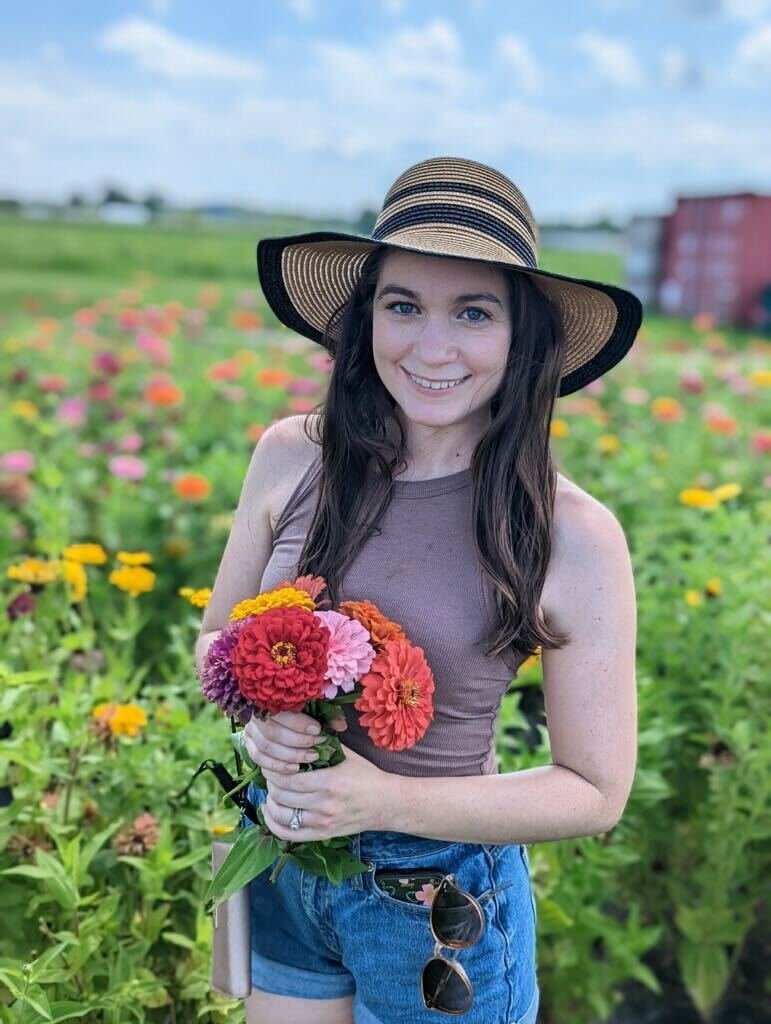 Anna is a passionate environmental activist and sustainability advocate. She is committed to living a green and sustainable lifestyle and is constantly working toward making her community and the world a better place. Anna is an expert in sustainable living practices, from composting to gardening to energy conservation. She is always researching the best ways to reduce her carbon footprint and is an advocate for green and renewable energy. Anna's goal is to spread awareness of sustainable practices and make them accessible to everyone. She loves sharing her knowledge and inspiring others to live a more eco–friendly lifestyle.