Last Updated on June 28, 2022
Apple cider mask is a homemade hair or face mask. It cleanses the scalp and gets rid of excess oil. Also, it balances the skin and nourishes the hair shaft.
How to Make Honey and Apple Cider Mask

It is possible to make your own mask in the comforts of your home. In fact, this is a better idea because you can control the number of ingredients in the mask.
To come up with a standard apple cider vinegar mask, you need to have the following ingredients:
One and a half tablespoon of organic raw apple cider vinegar
Two tablespoon honey
Half-one tablespoon of olive oil for a hair mask. Replace olive oil with

2 tsp

of baking soda to make a face mask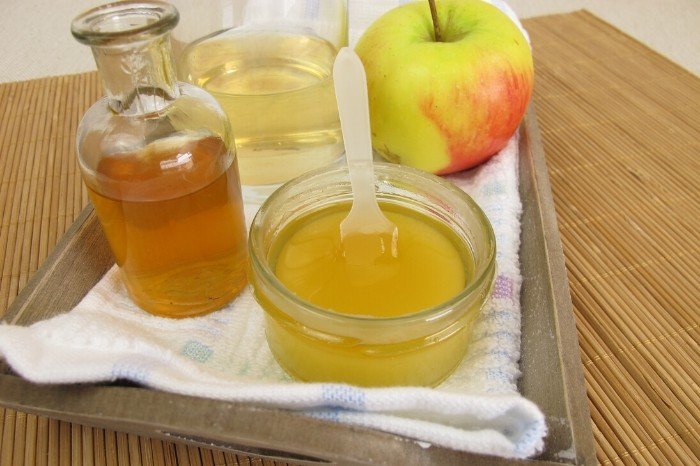 Step 1

In a small bowl, place vinegar and honey. Depending on your hair type, add oil. Mix until the mixture is smooth.
Note: use less oil for oily hair types, use more oil for thicker and dryer hair. For very oily hair, types do not add oil.
You can use jojoba oil to replace olive oil, it is a natural moisturizer and helps to clean the scalp.
Step 2
To start using the smooth mixture, apply it to damp hair from the end of the scalp. Comb through the hair to integrate it. Pull the hair back and allow the mask to work out its magic for a period of between 10-15 minutes.
Rinse the hair after the time is over. At this time, conditioner and shampoo are not necessary. The shampoo will become necessary if any oil residue remains.
To preserve the remaining mixture, store it in a cool, dark place for a period not exceeding two weeks.
Benefits of Apple Cider Mask
Here are some related benefits to apple cider vinegar mask:
Used as an Anti-aging Treatment
This treatment keeps the skin young and glowy all the time. When used on aging skin, it removes spots and wrinkles by tightening the skin. These natural ingredients give long-lasting solutions to the skin.
Can Be Used as a Scalp Treatment
It can be used on the scalp to treat dandruff. When this treatment is allowed on hair, it gives the scalp a cleaner look besides making the hair look shinier by detoxifying it.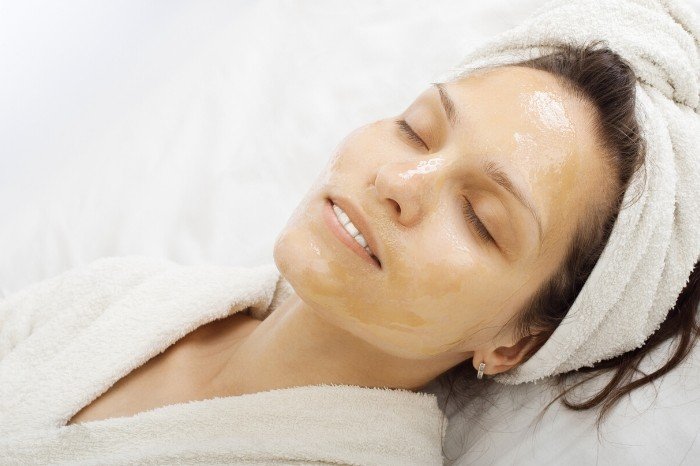 Apple cider vinegar can be used as a facial toner. It balances skin pH, just like toner acquired from stores. The treatment leaves skin being brighter, glowy, and youthful. Just mix 1 tablespoon of apple cider vinegar with 2 cups of water.
Used as an Acne Treatment
Apple cider vinegar plays a role in acne treatment. It has a lot of skin benefits when applied to the skin. It treats acne spots by relieving irritation and also decreasing inflammation.
This treatment soothes the skin. Applying this after workouts leave the skin looking fresh without irritations.
Can Be Used as a Sunburn Treatment
Sometimes the sun rays can be so scorching, causing sunburns to the skin. The best way to treat these sun buns is to apply an apple cider mask. It heals and cools the skin sunburns.
If you don't want to make your own face mask, you can check this Freeman Facial Apple Cider Vinegar Mask.
Final Word
Apple cider mask is both practical and easy to do. You can have full control of the ingredients and adjust them to give your hair the best results.
If you have more questions about apple cider vinegar mask benefits and recipes, do not hesitate to comment. Enough with commercial masks with unknown ingredients and start using natural ones like apple cider mask for a better and safer result.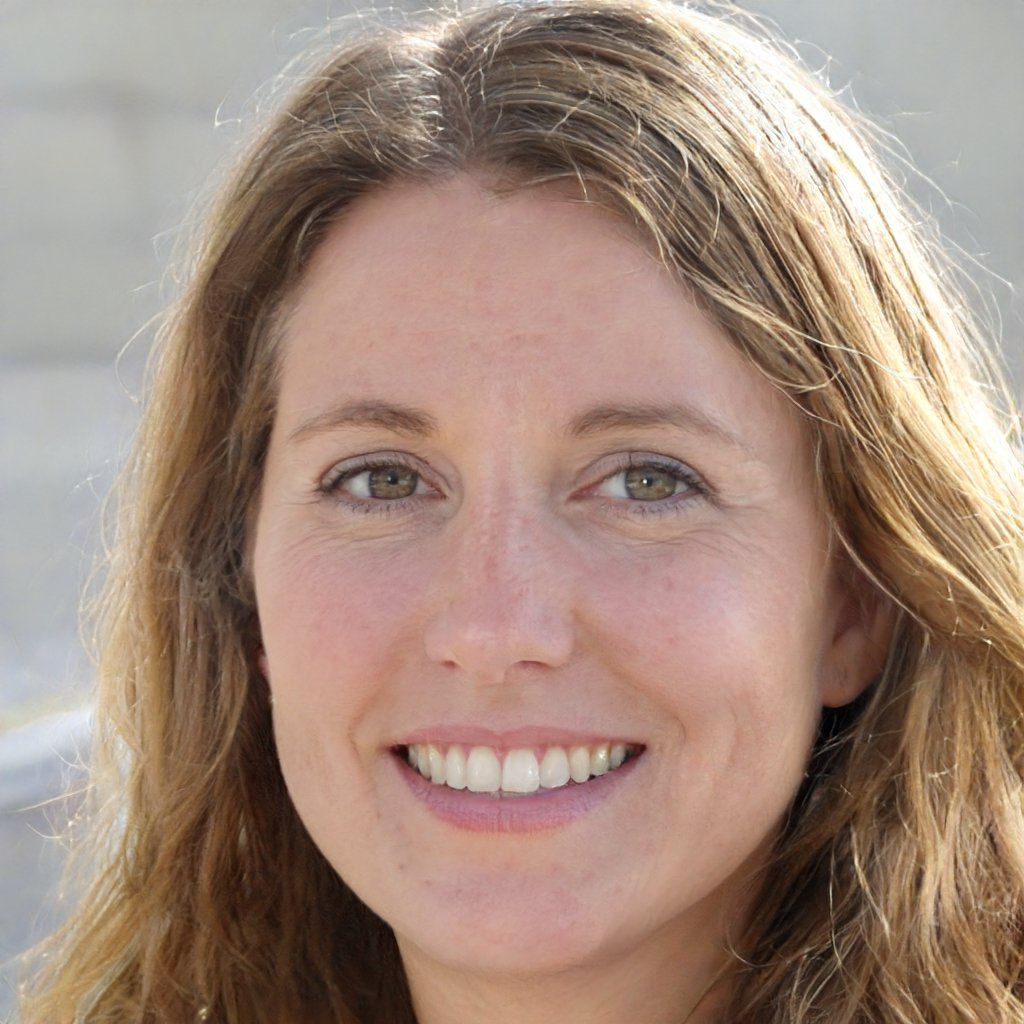 Barbara is an environmental activist and sustainability advocate who loves living green and sustainable. She firmly believes in reducing her carbon footprint and has been making great strides towards achieving this goal. Barbara is a vegan and avid recycler and has been actively involved in community gardens and other green initiatives. She is passionate about spreading awareness about the importance of living in a sustainable and eco–friendly manner. Barbara is always looking for ways to make a difference in her community and beyond. She is a huge advocate for preserving nature and the planet for future generations.