Last Updated on July 3, 2022
We will explain to you how to make hibiscus tea from the dried flowers. If you love drinking tea, why not put a new spin on it; one that is not only beautiful and tasty but also has some good benefits to one's health. Yes, I'm talking about the delicious Hibiscus tea or also known as Agua de Jamaica and Flor de Jamaica in South and Central America and Mexico. This is a magenta-colored tea with fruity flavors.
This tea can be prepared either hot or cold. No worries, as you need only to follow basic steps in order to have a simple yet delectable tea. Actually, there are a lot of recipes on how to make a hibiscus tea whether you are just exploring new flavors for the first time or a tea expert. Read along to know how to properly make the tasty and healthy hibiscus tea.
What is Hibiscus Tea?
Hibiscus Tea is made from the sepals and petals of the hibiscus plant. There are tons of different species of this hibiscus plant, but the Hibiscus sabdarriffa is the most common hibiscus plant used for making hibiscus teas.
This tea is very popular across the globe and is, in fact, as a medicinal tea. Studies have claimed that hibiscus tea has positive effects on health including anti-inflammatory properties, cancer prevention, and lowering blood pressure. This is also packed with antioxidants and vitamin C that boosts your immune system.
Learn How to Make Hibiscus Tea in a Few Steps
Before we go into details regarding how to make the tea, let us get to know first what are the ingredients you will need.
Hot Hibiscus Tea
To make 1 quart of Hibiscus tea, you need the following ingredients:
2 teaspoons of dried hibiscus flowers
Water for boiling
Teabag
preferred sweeteners like sugar, honey, and the like
Cinnamon stick (optional)
Lime wedge (optional)
Mint leaves (optional)
Jamaica-style Hibiscus Iced tea
Others prefer an iced-over hot tea. So, for iced tea lovers out there, here are the ingredients you need to prepare to make this Jamaica-style Hibiscus Iced tea:
15 grams (1/2 cup) of dried hibiscus flowers
cold water (4 cups)
Teabag
Sweetener of your choice or simple syrup to taste
Cinnamon stick (optional)
Lime wedge (optional)
Mint leaves (optional)
Step by Step Procedure
Now, the fun part. Here are the step-by-step instructions in making this yummy and healthy drink.
Hot Hibiscus Tea
Step 1 Boiling of water
First, you need to boil a pot of water on the stove. While waiting for it to completely boil, you can prepare your other ingredients or clean the teapot you will be using.
Step 2 Putting the dried Hibiscus flowers
In this step, place the dried hibiscus flowers in your teapot. The recipe states about 2 teaspoons of hibiscus flowers, but you can adjust it accordingly by adding more or less, depending on your taste. No worries as hibiscus don't have caffeine contents, so adding more will not give you a jolt of energy.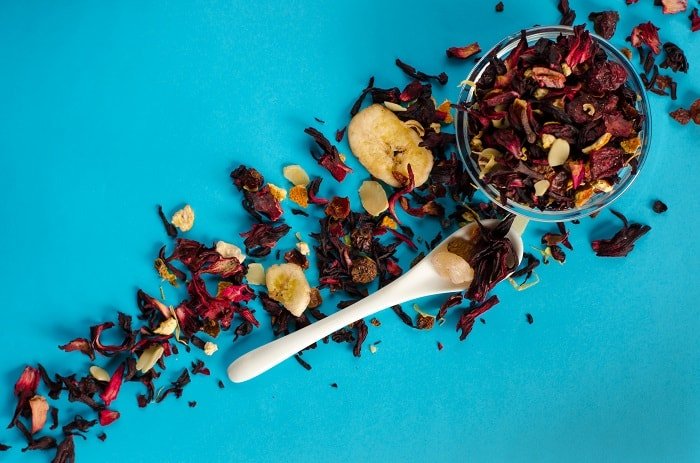 Step 3 Pouring of the boiled water
Using your oven mittens to avoid burns, carefully and steadily pour the boiled water in your teapot. Add as much water as you want.
Step 4 Caffeinate your tea (optional)
If you are a fan of caffeinated tea, then add a teabag to your preparation. As aforementioned, hibiscus tea doesn't contain any caffeine. So, if you'd like to get a jolt of energy from your hibiscus tea, you can add an optional tea bag of your favorite caffeinated tea.
Step 5 Seeping in the flavors
This is the easiest yet also the toughest part, especially if you already excited to have a taste of the tea, the waiting. Leave the preparation for five minutes to allow the hibiscus flowers to incorporate well in the water. Five minutes should be enough for the dried hibiscus flowers to give the pleasant magenta color and tart taste in the water. However, if you prefer a weaker taste, then you can just let it steep for less than five minutes.
Step 6 Straining
As you pour your tea to your cup, strain it to remove the flowers out. If your teapot doesn't have a mesh or filter, then you need to manually strain it using a fine metal strainer or a paper coffee filter.
You can also leave the hibiscus flowers in your tea if you like. There is no known evidence of it being poisonous or lethal.
Step 7 Adding the rest of the ingredients
Add the sweetener of your choice as desired. Also, add the remaining optional ingredients if you like. The hibiscus tea already tastes delicious on its own, but adding these optional ingredients will make it more flavorful for your taste.
Hibiscus Iced Tea
Again if you prefer a cold, hibiscus iced tea, then this is how to make one.
Step 1 Incorporating the ingredients
Add water and the dried hibiscus flowers in the pitcher. Then, stir briefly to combine. You can now also add the other optional ingredients.
Step 2 Cooling it
Refrigerate your solution overnight. It takes about 8 to 12 hours to absorb all the flavors from the hibiscus flowers and the other optional ingredients when using cold water. Just let it stay on the fridge until it changes color and picks up the flavor. Don't forget to cover the pitcher to prevent crumbs and drips.
Step 3 Straining and adding more Ice
When the tea already has the right colors and flavors in it, then remove it from the refrigerator. Pour it in the glass while straining it to remove the flowers and the other ingredients you have added. Add more ice to make it colder.
Step 4 Sweeten
Add the sweetener of your choice to your tea. However, honey, sugar, etc. don't blend well in cold liquids. So, using a simple syrup can be a better option.
Tips to Make Your Hibiscus Tea More Flavorful
Here are some tips that you could use to make your hibiscus tea more delicious.
Use the naturally dried hibiscus flowers rather than the tea bags as this has more natural flavors in it.
Using a glass teapot is ideal in making this tea so that you can see and appreciate its pretty magenta color.
Adding the sweetness of lemonade will complement well with the tartness of the hibiscus tea.
Conclusion
Hibiscus hot brews and iced tea are tasty herbal infusions that could elevate your mood and brighten up your day. With its gorgeous red color, this tea gives an eye-catching element of your usual tea. Aside from its striking crimson color, this tea is also delicious and healthy as well. By following the steps above, you will have a delicious and nutritious tea that you can drink on your own or share with your family and friends. Enjoy!
Did you learn and like this article? Put your comments below or share it in with your family and friends or on your page.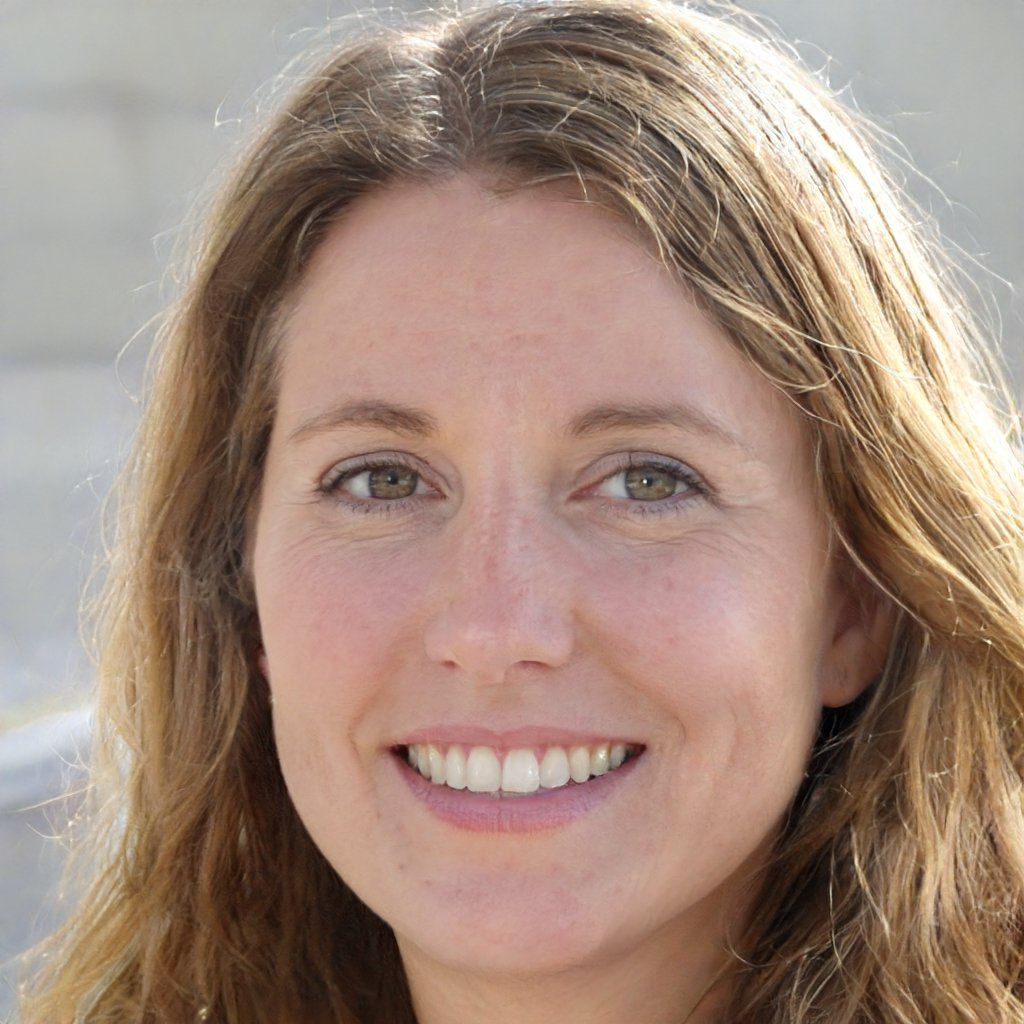 Barbara is an environmental activist and sustainability advocate who loves living green and sustainable. She firmly believes in reducing her carbon footprint and has been making great strides towards achieving this goal. Barbara is a vegan and avid recycler and has been actively involved in community gardens and other green initiatives. She is passionate about spreading awareness about the importance of living in a sustainable and eco–friendly manner. Barbara is always looking for ways to make a difference in her community and beyond. She is a huge advocate for preserving nature and the planet for future generations.