Last Updated on June 7, 2022
Are you looking for an essential oil that smells like coconut?  The smell of coconut is very refreshing and relaxing.  
If you do not have access to coconut oil or real coconut, using essential oils is a good alternative. An essential oil is the concentration of a natural product like a flower or fruit.  Once this fruit is pressed, only the oil remains.  The oil retains the "essence" of the plant.  
This means that it smells like it and provides similar medical benefits.  You can use coconut essential oils in a diffuser to create a lovely scent in your home.  
When you breathe it in, it can provide a very relaxing feeling.  Coconut essential oil is good for easing anxiety and stress.  
You may be wondering, is there an essential oil that smells like coconut?  For the most part, if you want an essential oil like coconut, you might as well go with the real thing.  However, many essential oils are mixed with coconut oil.  
If you are looking for a more tropical smell for your home, you can go with an essential oil that is blended with coconut.  
This article will overview a great essential oil that smells like coconut and can make a perfect choice for your home.  Keep reading now!
Tropical Smelling Essential Oils
A tropical smell brightens up any home.  Typically, tropical smells derive from tropical flowers.  This means plants that can be grown in warmer climates.  
Some beautiful smells that you may recognize are jasmine, lemongrass, eucalyptus, cinnamon, and coconut.  You can make combinations of these essential oils for your home.  
Feel free to experiment with different ratios of each oil to find the perfect smell.  If you do not want to buy coconut essential oil but still want the coconut smell, you can mix the other essential oils with coconut oil. 
This oil mix can be applied directly to your skin, making you smell tropical all day long.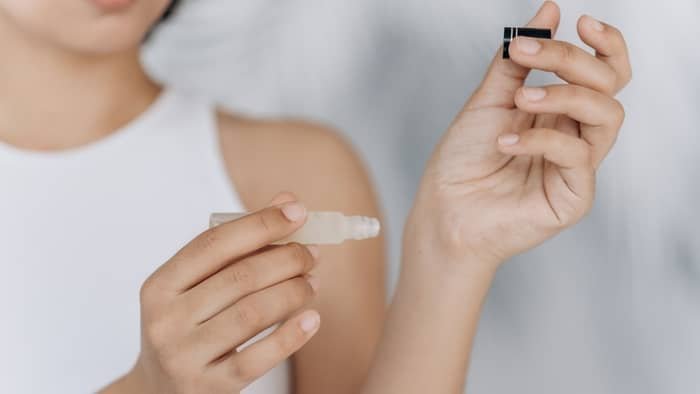 Learn more about Best Essential Oil for Skin Ageing
If you want your house to smell like coconut, you can use your mix in a variety of different ways.
First off, you can put a few drops of your essential oil blend in your laundry machine when you wash your clothes.  This will immediately create a great smell on all your clothes and bedsheets.  Do this every time you do laundry.
Experiment to find the number of drops you should add to your laundry batch.  If you do not use enough, the smell may not carry through strongly enough.  Start with at least 5 drops per medium-sized batch of laundry.  
More Ways To Make Your House Smell Like Coconut
Another way you can help your house smell like coconut is to add your essential oil blend into your cleaning products.  I like to add essential oil that smells like coconut into my water before I mop the floors.  
Just like with the laundry, you need to make sure you add enough essential oil so that the smell is strong enough.  If done correctly, your whole house should smell like coconut after you mop. You can add other tropical-smelling essential oils directly into your mopping solution as well.  
This technique can be applied to your surface cleaner and even your dish soap!  In fact, coconut oil is known as an antibacterial which makes it even better for cleaning.
One of the most efficient ways to make your house smell like coconut is to put an essential oil that smells like coconut into a diffuser.  Diffusers can be bought online or in health stores very easily.  
In order to use a diffuser, you have to first fill it up with water.  Next, drop the essential oil that smells like coconut inside the water.  Use between 5-10 drops depending on how strong of a smell you would like.  
How Does An Oil Diffuser Work?
The diffuser then pushes the water with the essential oil out into the air for you to breathe.  Not only will this create a great smell throughout your home, but it is really good for your health.  It is a great way to absorb the health benefits of plants by breathing them in.
A diffuser is a useful tool to make this type of ingestion easier.  There are so many health benefits of using an essential oil that smells like coconut. According to Harvard University, "In recent years, the popularity of coconut and particularly coconut oil has soared because of touted health benefits."  
This might be the reason that you are looking for an essential oil that smells like coconut.  Once you buy it, you can use it in a number of ways and have your house smelling like fresh coconut every day!  Give it a try and you cannot go wrong! You will not regret it.
Feel free to comment and ask questions below.
 Read more about: 
What's The Timeframe For Diffusing Essential oils?
FAQs
Does Coconut Essential Oil smell like coconut?
Yes, coconut essential oil smells like coconut. It is made from pressing raw coconut down into a pure oil form. If you buy it, you can use it in an oil diffuser or add it to your household cleaning products. This will also make your home smell like fresh coconut all year round. It also has numerous benefits in reducing anxiety and stress.
What essential oils make a tropical smell?
The essential oils that make a tropical smell are any oil that is derived from tropical plants. Some good scents are jasmine, cinnamon, lemongrass, eucalyptus, and coconut. You can mix and match combinations that seem right to you. This will create a great smelling tropical home for you!
How do I make my house smell like coconut?
One way to make your house smell like coconut is to use coconut essential oil. You can put the oil in a diffuser which will disperse the smell throughout your home. You can also add it into any of your cleaning products like mopping solution, laundry solution or dish soap. This will leave your house smelling like coconut.
Where can I buy coconut scented essential oil?
You can buy coconut scented essential oil online or from most health food shops. They come in small bottles. Remember, the essential oil is very strong and concentrated.
Tanya is an environmental enthusiast who loves living green and sustainable. She is passionate about educating others on how to live a more sustainable lifestyle and reduce their environmental footprint. She is a firm believer that we can all make a difference by taking small steps towards reducing our carbon footprint. Tanya has a degree in Environmental Studies and is currently working at a local non–profit organization which focuses on educating the public about sustainable living. In her free time, Tanya enjoys gardening, biking, and exploring nature. She also loves to cook healthy meals using organic and locally–sourced ingredients. Tanya is committed to doing her part to help preserve our planet for future generations.