Last Updated on July 21, 2022
Essential oils are the rave of the moment; they are used in the health and beauty industry for several reasons. From treating skin-related conditions to promoting relaxation in hot saunas, the list is endless. 
One of the many applications of essential oil is in the treatment of bug bites. 
What types of essential oils are good for bug bites? You may ask. 
You can read up on the essential oils for treating bug bites below; We also shared some useful tips on how best to use them for. So you want to endeavor to read till the end of the article. Without wasting more time, here they are. 
Essential Oils for Bug Bites 
Number one on our list is tea tree oil. Derived from the tea tree leaf, the oil is used to treat a lot of skin conditions due to its antiseptic and antimicrobial properties. 
Tea tree oil can be used to provide relief from bug bites as well as other types of insect bites. You can also use it on the skin to treat acne, scabies, lice, athletes foot, ringworm, and dandruff. It is also used to treat a variety of infections including vaginal infection, nose, and mouth infection, ear infection; and added to bathwater to provide relief from sore throat, cough, and nasal congestion. 
While there is a need for research to support the efficacy of tea tree oil in treating infections, there are studies that show it works well in treating itching on all parts of the body. 
You can use tea tree oil to relieve fungal and bacterial infection by using it topically on the affected part of the skin. 
The oil of lavender has a lot of application including to provide relief from bug bites. It is used widely because you can apply it directly to the bite without having to dilute it with a carrier oil. 
It works well on spider bites, bee sting, and bites from fire ant and other outdoor insects. 
Apart from treating skin irritations such as insect bites, lavender oil is also useful in aromatherapy. 
You can use it to promote relaxation by using it in a diffuser. You don't have to wait to apply it on insect bites, you can wear it on your skin as an insect repellant to keep the bugs away. 
It doesn't matter if you use it with a carrier oil or not, you want to be on the lookout for side effects when using essential oils. 
Basil plant is loaded with antimicrobial and anti-inflammatory properties, which can also be obtained from the oil. It is used in treating skin related problems including insect bites. 
The good thing about basil is that there are species that are safe to eat, so you don't have to worry about ingesting it. You can add it to a dish or add a few drops in a cup of warm water and drink to relax your nerve when you are feeling stressed. 
Apart from bug bites, you can also use basil oil to treat stomach upset, appetite problems, and kidney disorders. 
Mint oil is used to treat a lot of conditions, especially when you need a soothing relief. Use peppermint or spearmint oil to treat insect bites by diluting them in carrier oils first before using it on the skin. 
You can also use mint oil to treat nausea and improve respiration by using it in a diffuser. Mint oil can also be used in aromatherapy to relieve tension and promote relaxation. Add a few drops of it to boiling water and inhale the stream to promote breathing. 
You can also use chamomile oil to treat bug bites. It contains compounds that are known to provide soothing relief from several conditions. 
It can be used for relief from anxiety, skin conditions such as rashes and eczema, heal wounds and sores, arthritis and back pain, and also to promote sleep. 
You can use chamomile oil to treat insect bites by mixing with a carrier oil such as olive, or coconut oil. It can also be used with a diffuser or spray bottle for aromatherapy treatment. 
Lemongrass oil is used widely in treating a variety of skin-related problems including insect bites. Due to its strong microbial activities, it is used to prevent infection and treat wounds. Its strong antifungal properties are one reason why it is used in treating ringworm and athlete's foot. 
You can use lemongrass for treating skin related problems by diluting it in a carrier oil. You can also use it in aromatherapy with a diffuser of inhaling it directly by adding few drops to a handkerchief or cotton wool.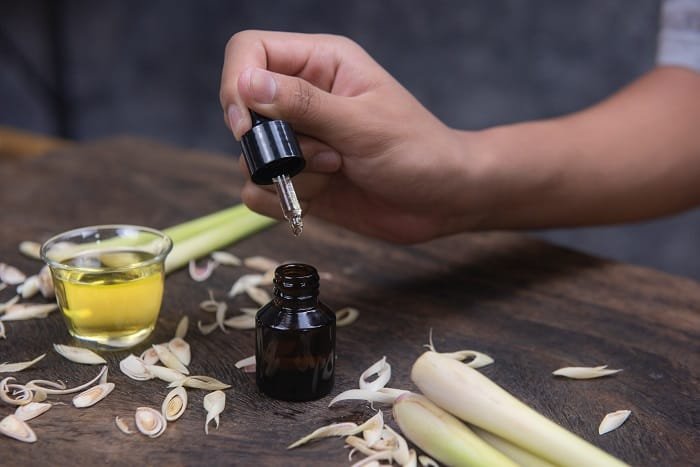 How to Use Essential Oil for Skin Problems 
You should avoid using essential oil directly on your skin to avoid skin irritation. Most essential oils contain compounds that may be toxic to your skin when applied directly. So you want to

always make use of suitable carrier oil

to reduce the chances of any damage to your skin. 

Add a few drops of the essential oil to the carrier oil and blend them properly before applying on the skin. 

You can add a few drops of the oil to your bathwater, and give your skin a good scrub. 

You can also apply them by using a diffuser or spray bottle, especially for treatments such as aromatherapy. 
Safety Precautions 
Expectant mothers should be careful about how much essential oil they use during their pregnancy. You also want to be careful with using certain essential oils around kids and pets, especially in a diffuser. 
We always recommend that you source your essential oil from trusted vendors, it is best to purchase a slightly expensive brand that you trust, instead of going for a cheaper option you are unsure of.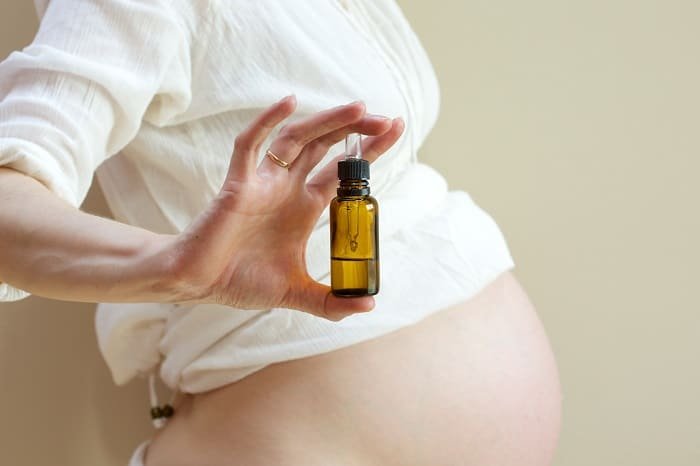 Conclusion
Essential oils are a good way to treat skin-related conditions and now that you are aware of what essential oils are good for bug bites, you should not have a hard time deciding which one to use when next you get bitten by an insect.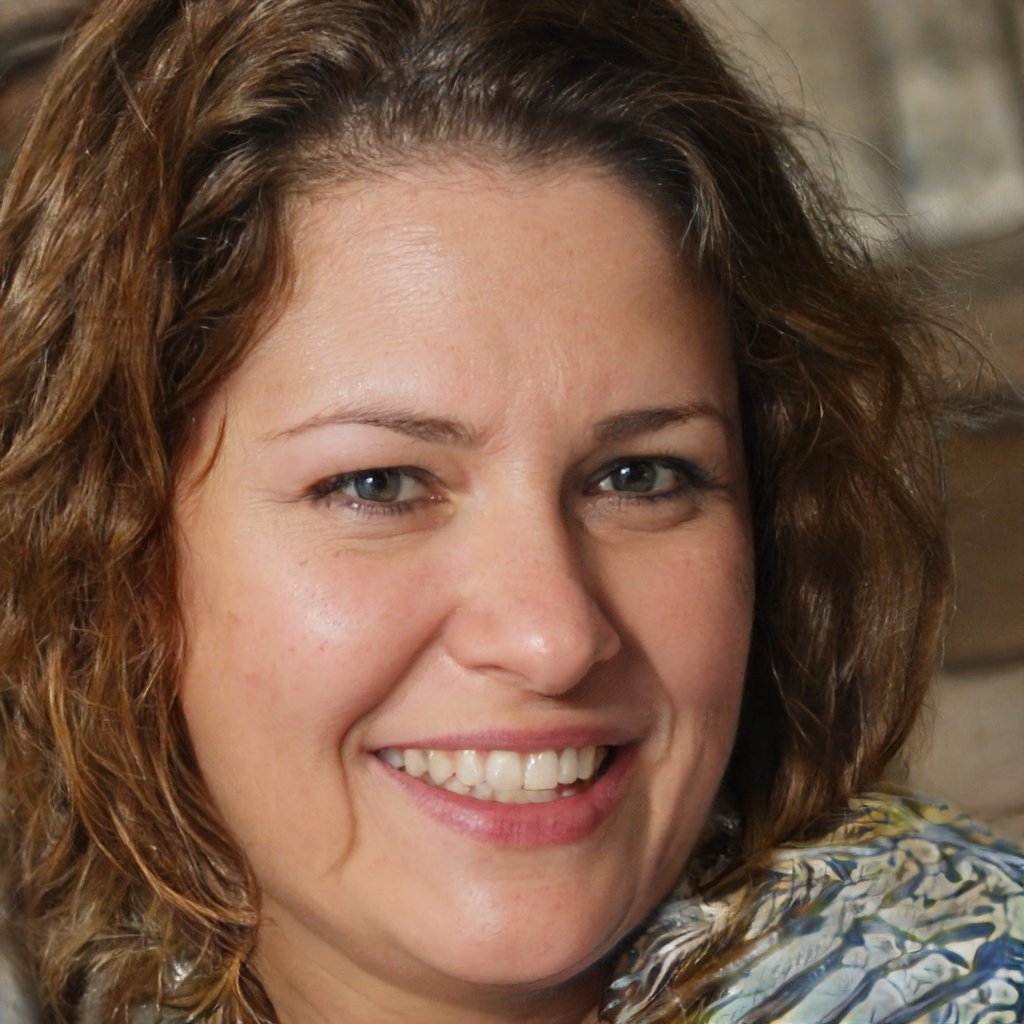 Lacey is an environmental enthusiast and passionate advocate for living green and sustainable. She believes that everyone can make a difference, no matter how small. Lacey is dedicated to reducing her own carbon footprint and educating others on the importance of living greener. She is an advocate for green energy and sustainable practices. She is an active member of her local community, volunteering with local conservation efforts, and taking part in sustainability initiatives. Lacey is a firm believer that the only way to ensure a sustainable future is to work together and make small, but important changes.