Last Updated on December 23, 2022
While you may need to bomb your home with bug repellant every now and then, there is that issue of toxicity in all mainstream bug sprays. If you're concerned about this, then we've got a list suited for you. We've rounded up 5 of the best non-toxic bug bombs for homes that are safe for you and your family. 
Bug Bomb Buying Guide
Natural bug bombs are pretty hard to buy because there are so many things to take into consideration– especially if you want to avoid the toxic ones. However, we have a buying guide that can help you choose the best one.
We also used this buying guide to narrow down our choices to the 5 best non-toxic bug bombs that we can find in the market. With this guide, you can pick which of the 5 choices we'll give you later as the one that's most suited to your needs. 
So follow these criteria when picking out the best product:
Ingredients
The first thing that you have to take note of when buying non-toxic bug bombs is the list of ingredients. The ingredients will show whether or not the bug bomb has any toxic materials or not. The key here is to look for plant-based ingredients. 
If you see that the bug bomb has purely plant-based ingredients, then it's safe. The main ingredient that you'll want to look for is essential oils such as citronella, cedar, garlic, and rosemary. 
Other products will have other essential oils in them so it's up to you what kind of combination you want to have. Also, watch out for certain toxic ingredients like synthetic pesticides. These include Deet and Pyrethrin. If you see any of these ingredients or something similar, don't buy them. 
Bugs That Can be Killed
Different products specialize in killing different bugs. Some bug bombs specialize in killing mosquitoes while others are better at killing termites. Most essential oil-based bombs can kill pretty much any bug but some specialize in certain bugs. 
Before you purchase your bug bomb, check the label to see which bugs your desired bug bomb can kill. 
Size
The size refers to how much liquid the container can hold. Some foggers are around 14 ounces a bottle while others can hold 1 gallon of liquid. You choose what size you want based on how heavy of a container you can handle.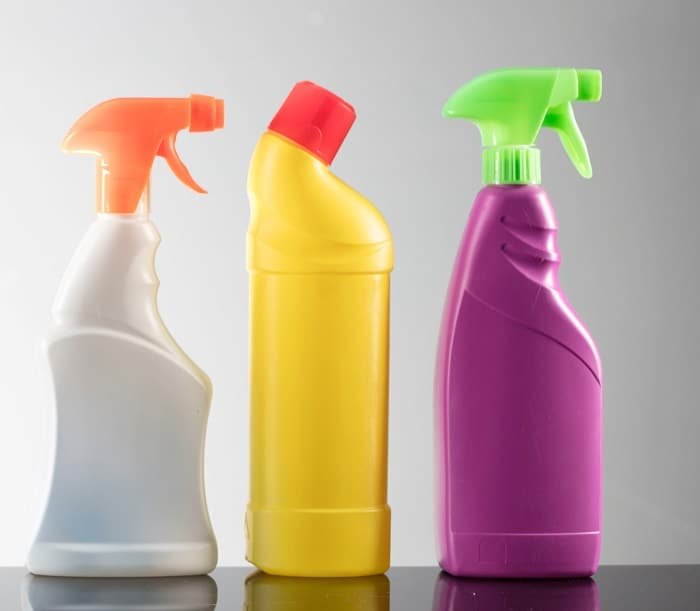 Ease of Use
When we choose a fogger or bug bomb, we're after ease of use as well. Some foggers come in small spray cans. They're very easy to use because of their size but they can't cover a whole yard. 
On the other hand, there are the big ones that can cover whole yards but are heavier. There are also industrial-sized types that you can carry on your back. These are very heavy but can bomb an entire garden. 
Residual Effect
Lastly, we have a residual effect. This refers to how long the bug-killing effect lasts. The longer the residual effect, the longer the smell will be in the air. The longer the smell is there, the more bugs get killed over time.
Ideally, you'll want a bug spray that has an extended residual effect. This means that they stay in the air for a longer period compared to most other bug sprays. With this, you'll get better results and your money's worth.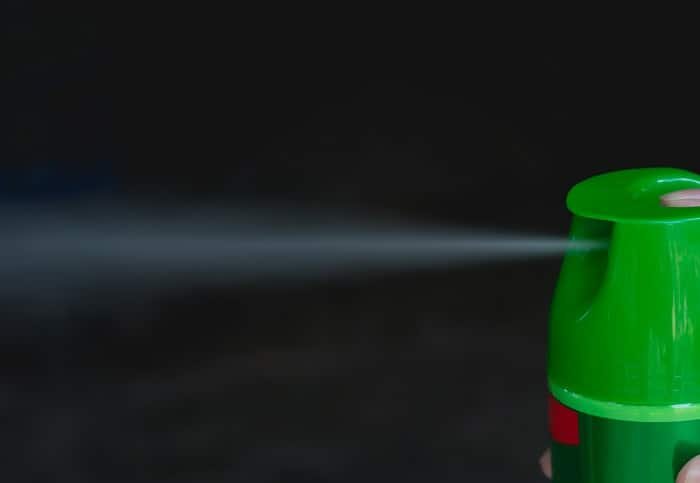 These are some of the things that you should consider when buying a bug bomb. Don't just buy randomly take the time to do your due diligence to grab one that best suits your needs and brings the best bang for the buck.
The 5 Best Non-Toxic Bug Bombs for Homes
This is definitely one of the most powerful non-toxic sprays you'll find on the market. With its combination of ingredients, it's strong enough to kill pretty much any big species that tends to infest. These include spider mites, dust mites, roaches, fleas, lice, and ants. It's also safe & natural. It won't stain your furniture or bedding. Also, it's scent-free, so you don't have to worry about harmful fumes. 
It's also certified by the Natural Products Association making it very safe. If you're after power and need to kill a lot of insects in one shot, this is the one to get. It gets the job done whether it's a small or medium infestation. 
Pros
Can kill a whole range of insects effectively

Safe for pets and children

Can be used as a laundry additive

Does not have a smell or create stains
Cons
Does not have a strong residual effect
If you have a pet like a dog that tends to attract fleas or ticks to your backyard, this one is a pretty good choice. Not only can it kill adult fleas, but it can also kill baby fleas and eggs. The best part of it all is that it's very gentle so even your dog or cat can inhale it.
It's also easy to use. It has this ready-to-use hose attachment for easy application. It's composed of natural oils that are potent pest-fighting elements and are 100% natural. Thus, you also won't have to worry about this product harming your trees and shrubs. Just connect the product to the garden house, turn on the nozzle, and spray evenly. 
Pros
Can effectively kill fleas or ticks

Only contains essential oils

Very safe for animals

Also slightly effective against mosquitos
Cons
Cannot kill bigger bugs like roaches or ants
The beauty of this product is that it dries very easily. A lot of people don't like using essential oil-based sprays because they stay wet on your bed or table's surface for quite some time. This one, though, dries up in just a few minutes. It also won't create stains like most others. 
Most of all, its active ingredient is natural cedar– a powerful insect killer that can kill any insect whether small or big. To make the package better, this gallon of bug spray may also come with a Cedarcide quart bottle with a powerful spray gun.
Pros
Fresh scent

Quick-dry feature

Can kill small or big insects

May come with a big spray bottle
Cons
Some people may be allergic to natural cedar

May cause discoloration
For those who suspect that their homes have bed bugs, this is the answer to the problem. This EPA-registered product is all-natural but extremely powerful. 
They can kill pesticide-resistant bed bugs that have immunity against mainstream pesticides through the power of a natural formula. It also has a long residual effect. The results come fast, especially when sprayed directly. Another good thing about it is that it's odorless, and it won't cause damage to your fabrics. 
Pros
Long residual effect

Can kill even the strongest bed bugs

Quick killing effect

No odor
Cons
Cannot kill other bugs

May not work for big infestations already
While this isn't a bug spray per se, it is a great supplementary product for natural bug sprays. It's a strong, heavy-duty fogger that you can use if you want to spray all over a big garden or yard. It can be used with natural sprays and is easy to use. It also comes with a carrying strap for added convenience. 
It's pretty light but can carry 2 gallons of liquid with an output of a max of 14 gallons per hour. If you need to fog a big backyard, this is one handy appliance that you may want to buy. 
Pros
Industrial quality

Perfect for large gardens

Good coverage

Portable
Cons
Quite bulky

The clam can be improved
Can You Bug Bomb a House With an Infant?
In a nutshell, it is not recommended to use bug bombs in a home with an infant or young child, even if the product claims to be non-toxic or environmentally friendly. The thing is, children are more vulnerable to pesticide poisoning than adults since they are smaller and have faster metabolisms.
Numerous scientific studies (1) (2) have shown that even the smallest amounts of exposure to pesticides can damage a child's neurological, respiratory, immune, and endocrine systems. In addition, the chemicals used in bug bombs may leave a residue on surfaces that could be harmful if ingested by an infant.
How Do I Make a Bug Bomb For My House?
Here are some steps to make a bug bomb that will work safely and effectively:
Fill a big bucket with very cold water and place it in the middle of the room that you want to treat. Use up to 10 cups of water for a 200-square-foot. Add 6 glasses of water for every extra 100 square feet you want to fog. Be sure to close all windows and doors, and it would be preferable to place a small fan or hair dryer in one corner of the room. Don't forget that you have to protect yourself, so be sure to wear a mask, gloves, and preferably goggles, safety first!
Use around 1 pound of dry ice, submerged in water, for an average-sized room. Feel free to add 1 pound of dry ice for every extra 100 square feet you plan to treat with this DIY bug bomb. Use around 1 pound of dry ice, submerged in water, for an average-sized room. Feel free to add 1 pound of dry ice for every extra 100 square feet you plan to treat with this DIY bug bomb. Pour a couple more cups of cold water over the dry ice to create the characteristic billowing fog.
Leave the area immediately and don't return until the specified amount of time has passed (usually several hours).
After the specified time has passed, ventilate the area by opening windows and doors for at least 30 minutes. This will help dissipate any remaining insecticide and make the area safe to re-enter.
Can You Use a Bug Bomb Under a Mobile Home?
Yes, you can use bug bombs in your mobile home, but you must listen to the manufacturer's instructions because they can be extremely harmful to humans and pets if used improperly.
It's very important to opt for non-toxic ones because as you can imagine, the vast majority of mobile homes are often built with a crawl space underneath, which can allow the chemicals released by the bug bomb to spread into the living room of the home. For them, but no less important, chemicals released by a bug bomb can be flammable and could potentially cause a fire if used near any heat sources or appliances.
How Often Should You Bomb Your House For Bugs?
Regular bug bombs are designed to be used indoors to kill pests, and their primary purpose is not to be a common and frequent method of pest control in your home. In a nutshell, you should only use them once in a while, not too often.
What to Do After You Bomb Your House For Bed Bugs?
If you have decided to use a bed bug bomb to treat bed bugs, here are the steps you should take:
Open windows and doors to allow fresh air to circulate. It is the easiest way to get rid of all the potential dangers to your health.
Remove any dead bed bugs or eggs by vacuuming as thoroughly as possible and be sure to remove and dispose of the vacuum bag immediately to prevent bed bugs from re-infesting your home.
To destroy any leftover bed bugs, don't forget to wash all bedding and clothing in hot water.
How Do You Get a Bug Bomb Smell Out of Your House?
There are a few steps you can take to try to get rid of the smell left behind by a bug bomb, and these are our favorites:
Ventilate the area
Use air fresheners
Wash surfaces with a mixture of water and vinegar
Use some product specifically designed to remove odors
Change air filters if using air conditioning or a forced air heating system
Conclusion
In our opinion, those 5 products are the best choices you have for non-toxic bug bombs. If you were to ask us which one is our favorite, we think we'll go with the Premo Guard Non-Toxic Natural Spray. 
Granted that it doesn't have a strong residual effect, it can still kill a whole range of bugs quickly. If it can do that, you don't need something with a high residual effect.
Also, its ingredients are completely safe being only made of natural essential oils. Lastly, its size is 1 gallon, which is the standard size for most bug bombs. With that size, you can have a lot of bug spray in one bottle.
Lastly, it's pretty easy to use because it has a long spray hose. With that kind of length, you can just leave it on the ground and spray it around. 
That said, it gets a 4 out of 5 in our buying guide criteria. That's why we chose it for our top pick. As for your choice, just go for the one that suits your needs best. Take your time in the selection process and grab the best deal.
FAQ's
How effective are bug bombs?
If you wonder how effective bug bombs are in getting rid of crawling insects such as roaches and bed bugs, you may just have to try them out. You should know that the active ingredients in the bug bombs usually don't have a lasting effect on large insects such as roaches and bed bugs. But it would be able to disperse them away from the area or crawl deeper into hard-to-reach spaces until the smell wears off. 
How long do you have to be out of the house after a bug bomb? 
You want to give yourself ample time away from the house after using bug bombs for insect control for safety reasons. The best time to use the insect treatment would be when everyone is out of the house. After this, you should stay out for a few hours (3 to 4) to say safe. You will also have to wait out after opening the windows for another hour, or more so fresh air can get into the home. Once you are sure that the residue is no more in the air, you can turn on the air conditioner.
Do I have to wash everything after a bug bomb?
If you follow a strict safety procedure before using a bug bomb, you may not have to do much cleaning and washing. But you should know that follow-up care would be necessary to get rid of the residue left behind from the spray. Most of the work would, however, be done at the beginning of the treatment.
Before you use insect foggers, you should hide all food and get the kids and pets to safety. You will also have to cover all kitchen and cooking ware to avoid contamination and potential food poisoning. The air conditioner, fans, and other ventilation equipment would need to be put off. Most aerosol-based foggers are highly flammable, so you want to follow the safety instructions printed on the bottle or the brand.
Do you have to turn off the refrigerator for a bug bomb?
Most aerosol manufacturers' brands may advise that you switch off some of your home electrical devices, including your refrigerators. But as a matter of safety, you want to turn off your refrigerator before using a bug bomb in the house. The fumes from the fogger can pass through the small openings in the fridge and mix with the cooling air. This will undoubtedly contaminate any food you have in there. 
Is bug bomb residue dangerous?
The residues from a bug bomb treatment or an aerosol spray would undoubtedly be toxic to consume or breathe in. This is why you want to stay away until the place is dried. You should also avoid using too much of the spray in your indoor space as it can lead to the buildup of flammable air that can spark up a wildfire. 
Also, take the kids and pets away from the house when you use the spray. To keep you safe, you want to follow all the safety information provided above.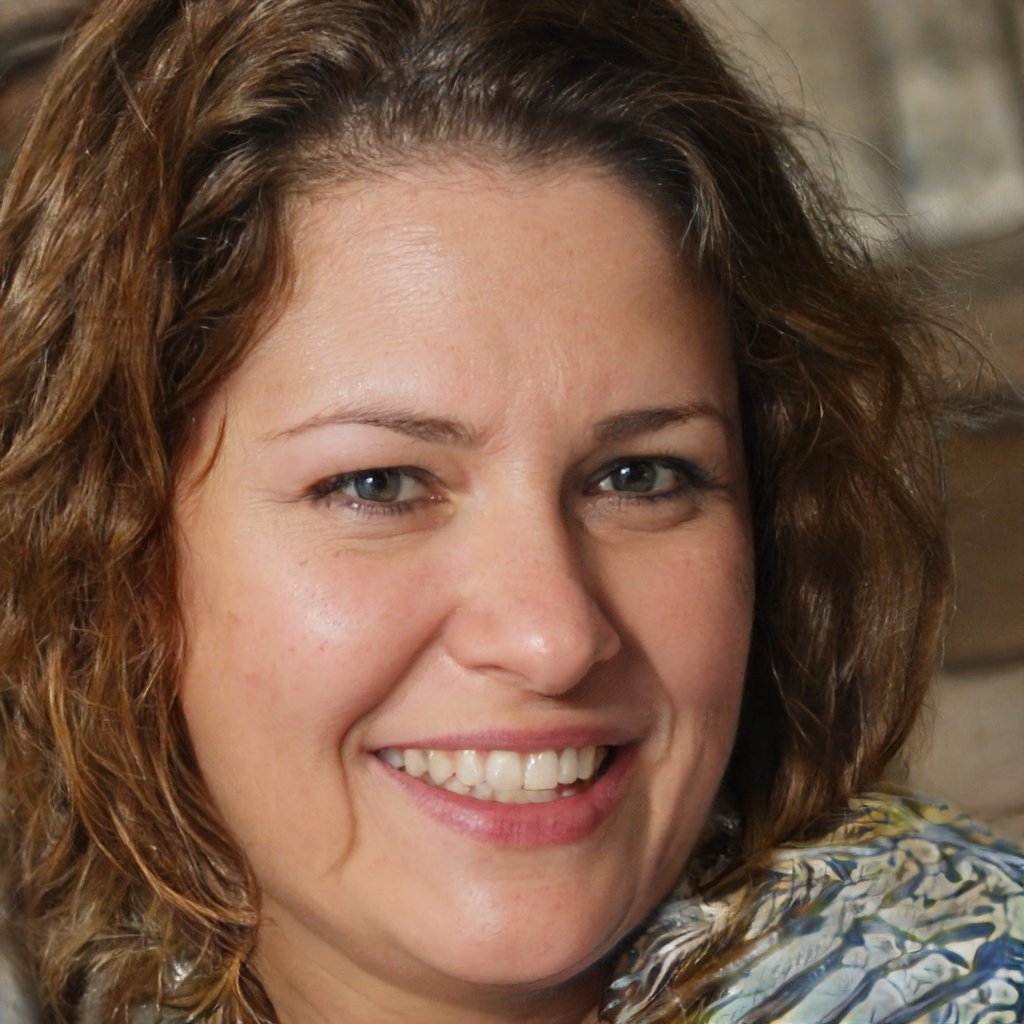 Lacey is an environmental enthusiast and passionate advocate for living green and sustainable. She believes that everyone can make a difference, no matter how small. Lacey is dedicated to reducing her own carbon footprint and educating others on the importance of living greener. She is an advocate for green energy and sustainable practices. She is an active member of her local community, volunteering with local conservation efforts, and taking part in sustainability initiatives. Lacey is a firm believer that the only way to ensure a sustainable future is to work together and make small, but important changes.