Last Updated on July 19, 2022
Reusable lunch containers are must-have items for anyone that is always on the go. They are a great way to store your food or snack to be taken anywhere. If you wish to bring food with you when traveling to the countryside, planning a picnic with your family, or bringing home-made food to work to share with your colleagues, the most durable and lightweight lunch containers are your easiest fix.
Benefits of Using Reusable Lunch Containers
Using reusable lunch containers offers a wide range of benefits. It encourages consumers to eat healthier by storing home-made meals in these containers and bringing it with them to work, school, or to any place instead of buying take-out wherein the food served is not always healthy. You are more likely to pack healthier ingredients, control a healthy diet, and avoid preservatives and harmful chemicals that would be detrimental to your health long-term.
Another great benefit of using reusable lunch containers is the amount of money you could save. Students no longer need to buy from the cafeteria, and workers can skip restaurants. Also, companies would no longer need to purchase packages once people started using reusable containers. In a Minnesota case study, two Minnetonka middle schools saved approximately $3,000 by utilizing reusable utensils and bowls.
Lastly, one of the main reasons as to why people are now turning to use reusable lunch containers is the goal for people to live an eco-friendly lifestyle. According to a study by the United States Environmental Protection Agency in 2017, the municipal solid waste is composed of 80.1 million tons of containers. But with the advent of reusable containers, consumers can now lessen the cost of buying new boxes in replacement of disposables while helping out the environment. Companies like Frego and U-konserve started with the vision of producing zero waste and encouraging the public to be more conscious about the positive impact of reusing lunch packages or containers.
It is essential to opt for lunch containers that are reusable as they are environment-friendly and sustainable. Companies have now turned to manufacture reusable lunch containers since it benefits the planet.
What Makes These Products Unique
The reusable lunch containers in this article are non-toxic. As you learned earlier, these reusable containers are less harmful to the environment. It is also essential to buy containers, regardless of being reusable or not, because they are also good for our health. Some reusable lunch containers are made out of specific materials such as glass or steel and are tested to be safe before use. 
Other packages, such as disposable ones, have toxic components such as Bisphenol-A (BPA), phthalates, PVCs, lead, and can cause harmful effects on our body in the long-run.
How to Use Reusable Lunch Containers
Learning how to use reusable lunch containers is easy. Since they are initially made for convenience, users should focus on maintaining their durability and making sure it clean enough to handle food.
Reusable lunch containers have different functions. Not all containers can be cleaned using the dishwasher. Some lids or components can be hard to reach. Thus there are some that you need to manually hand wash to make sure the containers are free from stain. Make sure you clean your boxes after every use and store it in a dry area. Some containers have different layers but are designed to nestle well on top of each other to save up storage space.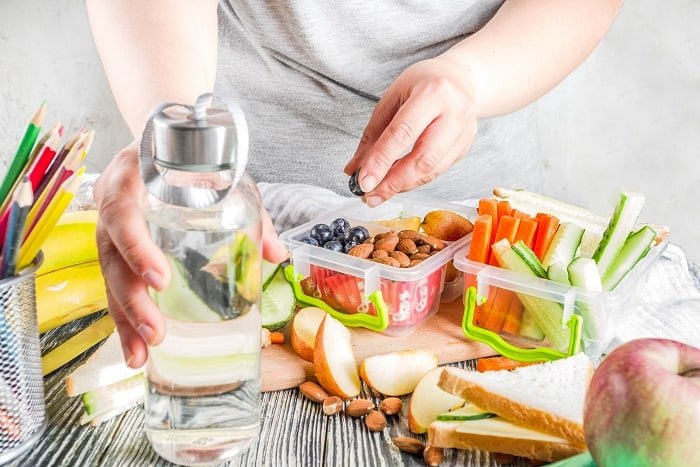 Some reusable lunch containers can be heated in an oven. When buying a container, it is helpful to ask your supplier if the container is microwave-safe or else you would need to cook the food first in a separate container.
If you are always on the go, it is preferable to utilize lightweight, reusable lunch containers. Glass types are more substantial than steel or silicone. Thus the latter is recommended for long travels.
What to Look Out for When Buying Reusable Lunch Containers
There are a lot of reusable lunch containers that you can find on the market. When buying for a container, you need to look out for durability and convenience. You might also want something that is leak-proof, lightweight, non-toxic, and dishwasher or freezer safe.
Here are some of the best ones you can find on the market today:
U-konserve is initially founded by two friends whose advocacy was to help people live a waste-free lifestyle. The creators released their first zero-waste reusable lunch kit for elementary school students back in 2008, and now, more products have been developed. The company uses high-quality, non-toxic materials in manufacturing their products, which are tested by CPSIA-accredited labs to ensure that their parts are free of harmful chemicals.

Pros:
Handy for travels, lunches, or take-outs.

Easy to clean and pack.

It is leak-proof.

It has a safe #4 plastic lid.

Dividers are removable, which offers flexibility and storing your lunches.
Cons:
Needs to be hand washed

Prolonged use leads to cracked lids
Ecolunchbox is another company that aims to help out the environment by encouraging users, such as students, to make use of reusable lunch containers. Their 3-in-1 Stainless Steel Bento Box or Tri-Bento offers users to utilize a toxic-free container that is also at the same time convenient when packing several dishes. The lunch container is decked with three layers, which could carry up 4.5 cups (36 oz) of food.

Pros:
It also has a convenient storage design with wavy straps, making it non-slip.

Easy to use for six years old and above.

The material is made up of quality steel and silicone, which is lighter than glass, making the product easy to carry around.

It is made up of non-breakable material.

Have been tested as per USA and EU standards, thus proven safe to use.

The container is dishwasher safe. Users of this product would no longer need to hand wash the lids separately.
Cons:
The container is not leak-proof when the food being stored is too wet.

It is not microwave friendly.
Frego is a company that sells sustainable glass food containers and has placed in the finals in the 2013 IHA Innovation Awards Tabletop Category. The reusable food container has a dual lock lid to seal food tightly, keeping food fresh and prevents food from spilling or leaking. It has also been tested for toxins and has been proven safe to use. The container is composed of a two-cup glass bowl cushioned in a food-grade silicone sleeve.

Pros:
Ideal for toddlers as the material is non-toxic.

The container is microwave-safe. 

It is zero spills and leaks.

One can write directly on the silicon with a dry erase marker.

It is insulated enough for food to stay warm for a prolonged period.

All parts of the container are dishwasher safe.
Cons:
The overall components of the container feel heavy.

It comes in only one size and shape.
SnapLock by Progressive offers an easy-to-open container which is composed of stackable partitions. The material is designed with a silicone seal and locking clip that helps contain the food and prevent spills. The overall design of the material itself also helps save space wherever you put it. It has been tested and proven BPA and Phthalate Free.

Pros:
The container has separator trays which are convenient in stacking different food.

The lid is tight and prevents food from spilling.

Budget-friendly

The container is dishwasher safe.
Cons:
Plastic stains easily

The container is not microwave-safe.
Klee Utensils' food container is a great way to preserve food properly for the entire family to enjoy. The container itself is manufactured with 314 stainless steel making it durable enough for long-term use. It also has snap-on leads, which provides an air-tight seal to prevent food from spiling. Lastly, the 3-piece containers are designed to save up space when not being used.
Pros:
The container is dishwasher safe.

The container is microwave safe. Just simply remove the lid and place it in an oven to heat the food.

The container is lightweight.
Cons:
The latches wear out after prolonged use.
Conclusion
These containers have been proven to have ideal qualities when looking for the best reusable lunch containers. Out of the group, the Plastic-Free Glass and Silicone Food Container by Frego stand out with its top-notch lid design, user-flexibility, and durability. Its silicon sleeves offer extra grip while at the same time protects the glass container from breakage, scorches, and possible burns after heating. It has an array of functions from being oven and freezes to be easy to clean with a dishwasher.
The use of reusable lunch containers is an excellent way for everyone to be socially responsible. Even in the simple task of reusing lunch containers and skipping single-use plastic, we are making a significant positive impact on our environment.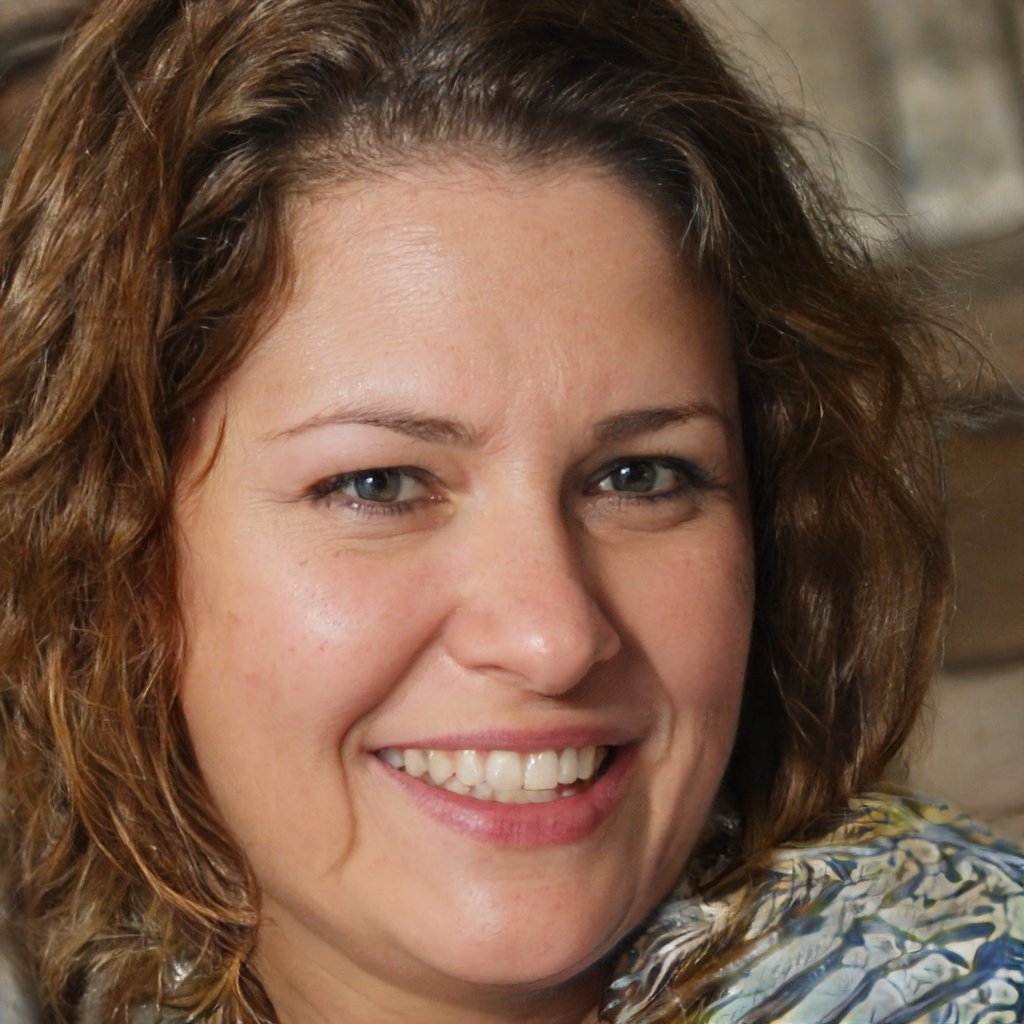 Lacey is an environmental enthusiast and passionate advocate for living green and sustainable. She believes that everyone can make a difference, no matter how small. Lacey is dedicated to reducing her own carbon footprint and educating others on the importance of living greener. She is an advocate for green energy and sustainable practices. She is an active member of her local community, volunteering with local conservation efforts, and taking part in sustainability initiatives. Lacey is a firm believer that the only way to ensure a sustainable future is to work together and make small, but important changes.