Last Updated on July 26, 2022
I live with 4 other humans, 2 dogs and a lizard in my house. Three of these humans play sports and therefore, either bring in stinky clothing and gear or just their stinky bodies back home everyday. So what is an Eco Mama to do? With the enticing air freshening advertisements on the television, atimes I can't help but bask in the aura of wanting some for my home, most especially the seasonal variety ones.
And just like every other person, I'd love my house to smell nice regardless of the toxicating content of the air freshener.  Truth be told, this is where we mostly seem to get it all wrong.
 Given that most fragrances are usually made of chemical substances like ethanol and formaldehyde, which is often responsible for causing health issues like migraine headaches, asthma attacks, mucosal irritation, and illnesses in infants, we ought to be careful when choosing a fragrance for our homes.
In fact, according to Sciencedirect.com, air fresheners are a major contributor of volatile organic compounds (VOCs), when being released indoors. And the adverse effects of breathing in these chemicals can be seen here.
Thus, from every indication, going natural often seems to be the way out of this hazardous trap. That being said, we'd be looking today at how to create a non-toxic air freshener!.  Without further ado, Let's begin!
3 Awesome Non-Toxic Air Freshener Homemade Recipes.
Recipe #1 The Spray 
ThePrairieHomestead.Com is an awesome place to start, if you're looking out to making your very own air freshener with ingredients you can pronounce and feel good about using in less than 5 minutes.
 Tools:
8 oz Spray Bottle

Water, can be distilled but tap also works

Rubbing alcohol

Essential Oils
 Steps:
   

Measure out ¾ cup of water and place it in a spray bottle

   

Measure out 2 tablespoons of rubbing alcohol, and add it to the spray bottle water

   

Add essential oils in your favorite combination (see below)
 Consider-
  Summer Citrus Scent 
     

5 drops of wild orange essential oil

     

5 drops of lime essential oil

     

5 drops of lemon essential oil

     

5 drops of grapefruit essential oil
 OR
  Deodorizing Scent 
     

4 drops of tea tree essential oil

     

8 drops of lemon essential oil

     

6 drops of eucalyptus essential oil
OR 
Spicy Chai 
     

4 drops of cardamom essential oil

     

3 drops of cassia essential oil

     

3 drops of clove essential oil

     

2 drops of ginger essential oil
Just shake and spray!! (However, be sure to keep the spray bottle up and out of little one's reach in between use)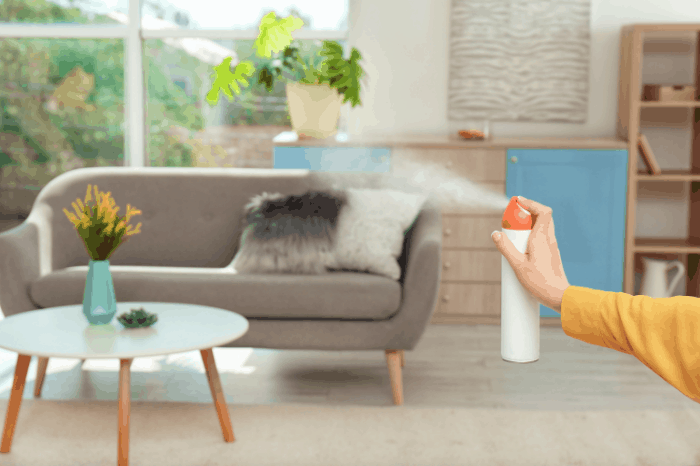 Recipe #2 The Jar
If there is this very corner in you home that is often fond of producing obnoxious smells, then you'd need more than a spray freshener. You'll need something that will soak up the offensive odor and keep them trapped. Well, not to worry, thehomeadeexperiment.com has got you covered!
 Tools:
Baking Soda

Essential oil

Dried Herbs

Mason jar or other container
 Steps:
   

Measure out 1 cup of baking soda and place it in the container you are going to be using or a mason jar

   

Add 15 drops of essential oil to the jar

   

Add 1 teaspoon of dried herbs to the jar

   

Properly stir the baking soda, essential oil and dried herbs in the mason jar together.

   

Thereafter, place it under the sink, in the corner of a teenage boy's room or bathroom or any area that needs deodorizing. (Be sure to keep it away from curious pets and babies!)
 Even though the author of this website used pine essential oil and dried rosemary, you get to choose whatever combination would smell best to you!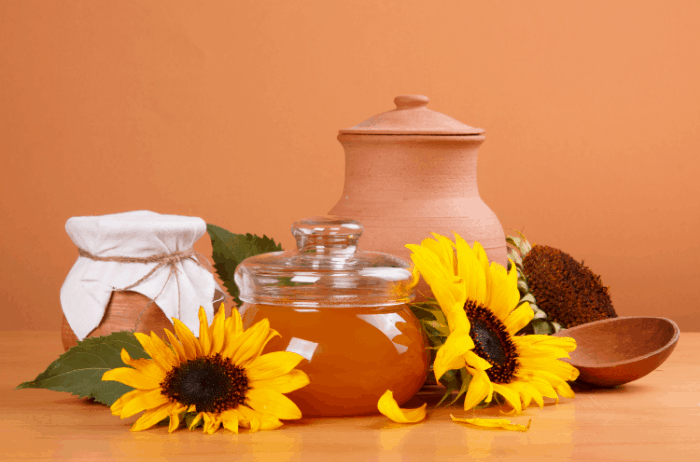 Recipe #3 The Stovetop
If you're the type who's looking out for a strong fragrance that would be capable of going around the house for hours, then, you'd probably be looking for what the people at Cleanmyspace.com have captured as an that ideal fragrance, made with the following recipe. And the good thing is, just like all the previous versions, it is highly customizable!
 Tools:
Cooking pot (the larger the better)

Ingredients to simmer
Steps:
   

Fill your pot ¾ way full of water

   

Place the fruits (fresh or dried), spices, extracts, essential oils, all in the pot.

   

Place the cover over the pot and boil it.

   

Once you're done boiling, lower the heating temperature.

   

Then, allow it to simmer without covering it for as long as you want your scent to go round. (Just remember to fill the pot back with water, so as not to burn any solid ingredients)
Consider:
Fall Wonderland
–1 sliced orange, 5 cinnamon sticks, 2 tablespoons of whole cloves 
OR 
Orange Amaretto 
–1 sliced orange, 1 tablespoon of almond extract 
OR 
Coconut Bay 
–1 tablespoon of coconut extract and a sliced lime 
OR 
Gingerbread
– 5 1/4 inch slices of ginger, 1 tablespoon of almond extract, and 3 cinnamon sticks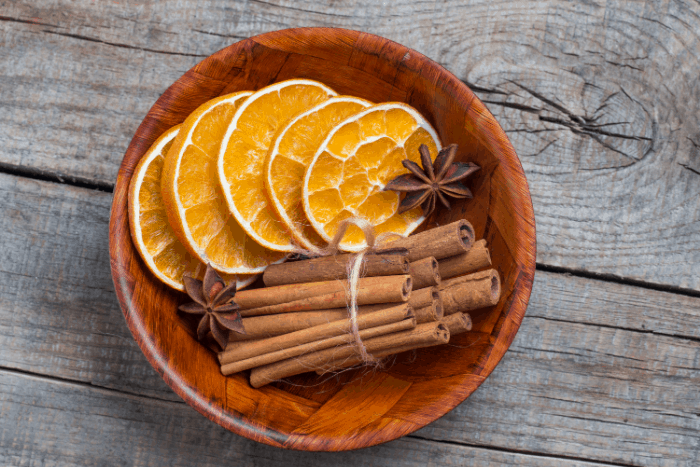 Conclusion
 So the next time your nasal passages are assaulted by some funk in your home, remember to leave the premade, processed, and the chemically concentrated air fresheners alone. Not only do these fresheners contain chemicals that are harmful to the environment including the air we breathe to sustain us, these chemicals can have an adverse effect on our health, especially our on our kids.
Only when you know how easy it is to create a safe air freshener in just a matter of minutes, with just a few ingredients, will you be able to understand what it means, to breathe in non-toxicating fresh air.
The fun part in using the natural fragrance is that, you can get to tweak it to whatever scent you'd want it to smell like, all in the same spot! 
Like, you can choose a refreshing minty scent of a childhood nostalgic scent like vanilla, or a rosy smell of hibiscus. The list is just endless!
What other non-toxic air fresheners have you tried before? What are your favorite scent combinations? You can let us know in the comment section below, cheers!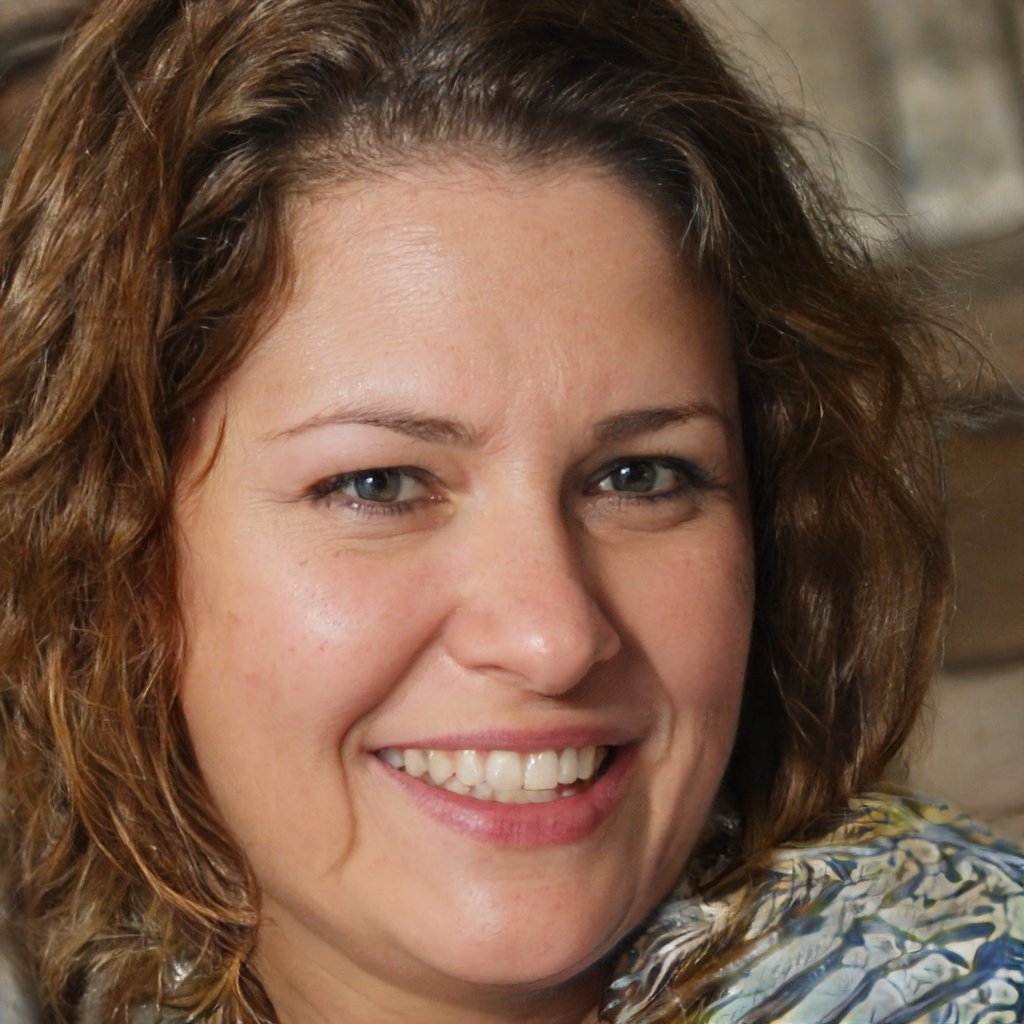 Lacey is an environmental enthusiast and passionate advocate for living green and sustainable. She believes that everyone can make a difference, no matter how small. Lacey is dedicated to reducing her own carbon footprint and educating others on the importance of living greener. She is an advocate for green energy and sustainable practices. She is an active member of her local community, volunteering with local conservation efforts, and taking part in sustainability initiatives. Lacey is a firm believer that the only way to ensure a sustainable future is to work together and make small, but important changes.