Last Updated on December 9, 2022
When I first heard about moringa, a friend was telling me that it was a new "super-food." I wanted to learn more; what is so great about this moringa? After some research, I learned that you can use moringa for its anti-inflammatory and antioxidant properties, among other health benefits. One of the easiest ways to use moringa is to prepare moringa leaves for drinking, and now you´ll learn how to make moringa tea.
Moringa leaves have many amazing benefits. They come from a tree (Moringa oleifera) native to India and the sub-Himalayan areas. Moringa tree leaves have been used for many generations in these Eastern countries to treat and prevent diseases.
Benefits of Drinking Moringa Tea Every Day
Some benefits supported by research, of including moringa tea in your diet include:
Prevention of diseases like arthritis, diabetes, and anemia, high blood pressure, stomach problems, thyroid disorder, and many others.

Reducing inflammation due to its natural anti-inflammatory effects.

May lower blood sugar levels.

It is a source of antioxidants.

Moringa tea can lower cholesterol.

It is a natural laxative.

It is best known as an excellent source of nutrition and a natural energy booster.
And it is full of nutrients and a source of many vitamins and minerals.
How To Make Moringa Tea: Dosage and Warnings
Using moringa sparingly is important. Up to 6 grams a day for up to three weeks (click on the "Side Effects" tab) is the recommended dosage.
It is important to note that while moringa leaves are fine to prepare and ingest, the roots and moringa extracts should be carefully avoided. They contain a toxic substance that can cause miscarriage, paralysis, and death.
If you want to know more about moringa toxicological evaluation, click here.
Find out How to Grow Moringa Tree in Containers: Indoors Growing Guide
Preparing Moringa Leaves for Drinking
Preparing moringa leaves properly for drinking is a multi-step process that does involve a little patience. That patience and work can pay off in the end with a healthier body and mind.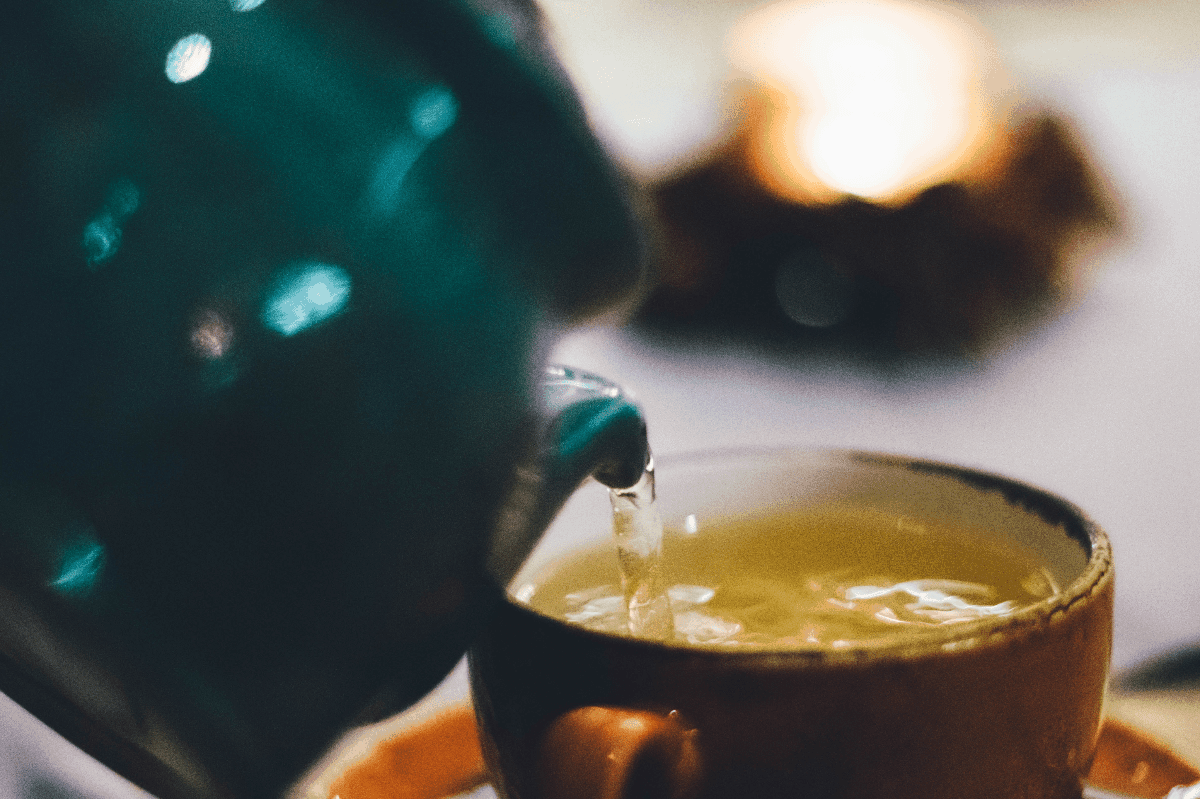 1. Wash your leaves
Rinse moringa leaves with purified water, and clear off any dead leaves. Drain the leaves and spread them on a clean cotton cloth to get rid of excess water.
2. Dry out your leaves
The next step is to dry out your moringa leaves. You'll only need 3-5 stalks of leaves (not the flowers or the seeds). That will be plenty! Take a bunch of them and tie the ends of the leaves with a string and hang them upside-down in a place where the air can circulate through the room. This method can be slow, but you will have a flavorful and full of nutrients product.
Another method is to lay the leaves out flat until they are dry, this can take several more days depending on the weather and the humidity levels.
Store these dried leaves inside a container in a dark cool place to minimize nutrient breakdown.
You can get moringa leaves online if you don't have access to fresh leaves. 
Pro-tip: if you have a food dehydrator, use it to dry out your leaves. You'll be ready to go in a couple of hours instead of a couple of days.
Learn more about how to dry moringa leaves:
3. A couple of cups a day
A teaspoon of the leaves steeped in a cup of boiled water is enough moringa to make a cup of tea. Use a teabag or ball to contain the dried and prepared moringa leaves in the water. Add honey or lemon (or both!) for flavoring if you like. Remember, you don't want to ingest too much moringa; a couple of cups a day is enough to keep you within safe and effective limits.
4. Grind the leaves to make Moringa powder
When the leaves are dry, clean off the branches and grind the leaves down with a mortar and pestle. You will be looking for a finely ground powder.
Pro-tip: use a blender, food processor, or coffee grinder to grind the leaves and make moringa powder.
Find out How To Eat Moringa Seeds
Moringa Powder Tea Recipe
Here there is a Moringa powder tea recipe very easy to make.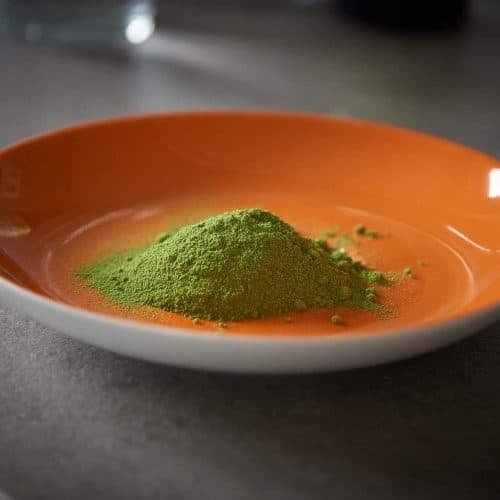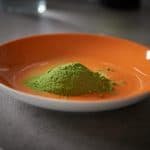 Print Recipe
Moringa Powder Tea Recipe
How to Make Moringa Powder Tea
Equipment
Ceramic sup

Whisk or spoon
Ingredients
1 tbsp Honey

2 tbsp Moringa powder
12 oz. Hot water
Instructions
Put hot water inside a ceramic bowl and then pour it out after 1 min, so you don't lose temperature when making the tea.

Take 2 tbsp of moringa powder and put it into the bowl with a few of hot water.

*You can sift the powder to get rid of any lump (optional)

Take a whisk or spoon and whisk the mixture until the powder dissolves

Add the remaining hot water and whisk again with zigzag movements.

Strain the liquid and serve it in your favorite cup.

Add the honey and stir it (optional).

You can drink it warm or cold.

How to Use Moringa Leaves For Skin Care?
Did you know that moringa is one of the favorite ingredients in the skincare industry due to its ability to hydrate, reduce the appearance of fine lines and wrinkles, and revitalize skin after it has been exposed to the harmful effects of UV radiation? Its miracle leaves contain a variety of nutrients and antioxidants that can help to improve the health and appearance of your skin.
If you want to incorporate this powerful plant into your skincare routine, here's how you can do it:
#1: Make a rich moisturizing face mask by grinding a handful of moringa leaves into a fine powder. Mix the powder with a few drops of water or another liquid, such as honey or yogurt, to form a paste. Apply the paste to your face and let it sit for 10-15 minutes. Wash your face thoroughly with warm water.
#2: Make your moringa leaf tonic. All you have to do is boil a handful of moringa leaves in water for a few minutes, cool and strain through a strainer. Transfer the liquid to a suitable container or spray bottle. Use a cotton pad to apply the toner to your face after cleansing.
#3: Have moringa oil at home? Well, that's great! Simply add a few drops of moringa oil to your regular moisturizer or facial oil and that's it! Incorporating oils into your skincare routine is a great way to nourish and hydrate your skin, keeping it healthy.
One very important final note, always remember that everyone's skin is different and what works for one person may not work for another. Therefore, the best thing you can do to protect yourself is to do a patch test on a small skin area before using any new product or ingredient. This can really help ensure you get through without any side effects.
How Long Does Moringa Tea Take to Work?
From managing high blood sugar levels to promoting weight loss, there's nothing a cup of moringa tea can't help you with. However, it is quite difficult to determine or know when it will start to show the first signs of action, as it can vary depending on several factors, including the person's overall health and the reasons for drinking the tea.
Some people may experience the benefits of moringa tea within a few days, while others may not notice any effects for several weeks or even months, so everything is completely individual. The best advice we can give you is to consult your doctor if you have any concerns about how long it will take moringa tea to work for you.
How to Use Moringa Leaves For Fever?
Did you know that this native plant of India, Pakistan, Bangladesh, and Afghanistan can also be used to lower the body temperature that occurs as a result of fever? If you want to use it for this specific purpose, here's what you have to do:
#1: Make a Moringa Drink
Crush a handful of fresh moringa leaves to make juice, then add a cup of water to it and drink it twice a day, morning and night.
#2: Make a Moringa tea
This is even easier than making the juice, all you have to do is boil a handful of moringa leaves in a cup of water for 10-15 minutes and strain after it cools. Tea, like juice, should be drunk twice a day.
#3: Make a Poultice from Crushed Moringa Leaves
Simply place a poultice made of crushed leaves on your forehead and chest to reduce fever.
* For any of the options you choose, our friendly advice is to consult your doctor before using moringa leaves for fever, as they can guide you on proper dosage and possible risks or side effects.
How Do You Use Moringa Seed Tea?
If you are thinking of making moringa seed tea, you can follow the following steps, we believe you will give your taste buds an unforgettable experience:
#1: Rinse a handful of moringa seeds thoroughly under running water.
#2: Put them in a saucepan and add a cup of water.
#3: Bring to a boil, then reduce the heat and let the seeds simmer for at least 15 minutes.
#4: Strain and let it cool to a drinkable temperature.
#5: If you prefer a rich taste, it would be good to add a bit of honey or lemon.
Moringa seed tea can be consumed twice a day, in the morning and evening.
Does Moringa Tea Cause Kidney Stones?
Unfortunately, there is currently not enough research to refute or confirm the claim, and to give us an accurate answer to this question. It is undeniable that moringa tea is made from the leaves of the moringa plant, which is known for its high nutrient content and potential health benefits.
However, as we have already stated, there is limited research on the effects of moringa tea on the kidneys, and it is not known if it can increase the risk of kidney stones.
Does Moringa Tea Cause Heart Palpitations?
As in the case above, it is unclear whether moringa tea can cause palpitations. Given the small number of studies conducted, we have very little or no data on the effect of moringa tea on the heart, and it is not known whether it can cause palpitations.
Furthermore, a 2016 study in hypertensive rats provides some positive indications, namely: "data show a beneficial effect of MOI on the cardiac structure and function in SHR associated with an upregulation of PPAR-α and δ signaling." You can click here to learn more.
Does Moringa Tea Cause Headaches?
Here is some positive news. Moringa tea has many potential health benefits, but fortunately, it is not known to cause headaches. When you consider its high levels of antioxidants and other various beneficial compounds, many people actually feel better after consuming this tea. Some of them claim that after two or three glasses of hot tea, they felt a significant improvement in the form of relieving headaches. Isn't that great?
Do you have any tips and tricks for making moringa leaves ready for drinking? Are there other ways you like to prepare moringa, such as in a soup, or adding it to a salad? Let me know in the comments!
And remember…
Moringa leaves are beneficial for your health and you can use them to treat many health issues.
Moringa has a laxative effect, so use it sparingly!
Up to 6 grams a day for up to 3 weeks is the recommended dosage.
Enjoy a good cuppa a couple of times a day!
FAQ's
Can I Boil Moringa Leaves And Drink Them?
Dubbed the tree of life, moringa leaves are thought to hold a lot of health benefits. And one of the best ways of getting the benefits is to make it in a drink. While you can add the powder on to a cup of hot water, you can also boil fresh leaves for a few minutes on the stove to seep out its magic.  You can then collect the juice in a glass and drink it. 
How Do You Take Moringa Leaves? 
First and foremost, you should know that it is safe to consume treen leaves and seeds fresh without boiling them. There hasn't been any report of food poisoning as a result of eating fresh Moringa. However, you want to be careful not to chew too much as it could cause irritations to the tongue and stomach upset. 
You can take Moringa leaves orally, either as part of a side dish, with boiling water as a diuretic, or by crushing the leaves into powder form for use in tea and hot drinks. It can be taken as a nutritional supplement or tonic to improve health and wellness. 
Can I Drink Moringa Tea At Night? 
It is safe to take Moringa tea any time of day. As a refreshing beverage at breakfast, to keep you alert in the afternoon, and to help you relax better for a good night's rest. It is free from caffeine, so you wouldn't have to worry about it keeping you up at night. You can equally throw in spices such as lemon basil and cinnamon to douse down the earthy taste that is common with the drink. 
Can I Drink Moringa Tea Every Day? 
There are no reports that claim consuming Moringa tea daily has any negative impacts on health. It does help provide you with an additional nutrient supply, plus it is rich in antioxidants. And this could be useful for people with nutrient deficiency and improved energy levels. You should be careful to keep your daily consumption to two or three cups at most. 
Can I Lose Weight By Drinking Moringa?
It is often taunted to be useful when it comes to weight loss. And this has even been backed by medical research that proves that the herb can help manage weight in mice. And since it is high in vitamin B and helps in the burning of fat for energy, you can as well bet it will help humans too.
Is Moringa Tea Better Than Green Tea?
When it comes to the better option between Moringa and green tea, you'll find they are both rich. They are low in calories but high in antioxidants that can be useful to the body. They both also contain high levels of nutrients, including nutrients and minerals the body needs to stay healthy. But if you are shopping for one with the highest level of antioxidants and nutrition, you want to go for Moringa tea.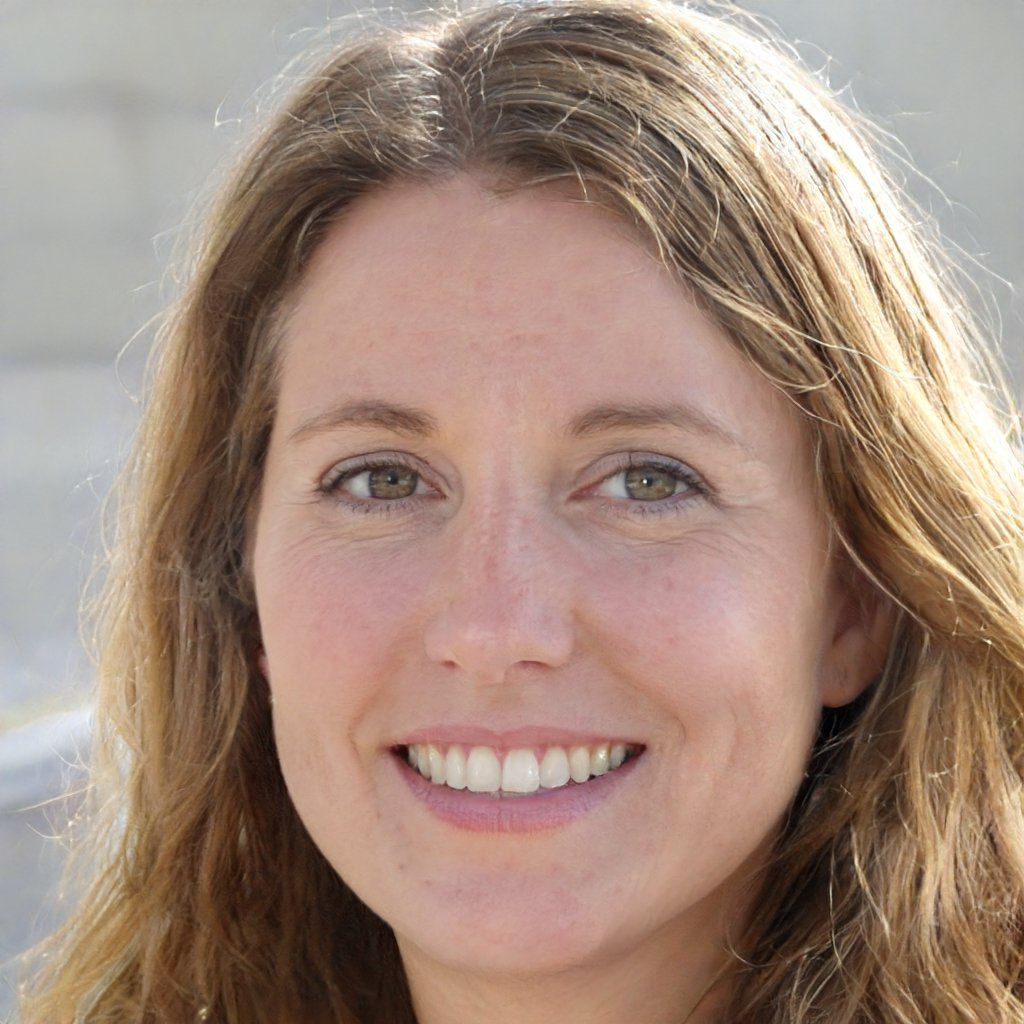 Barbara is an environmental activist and sustainability advocate who loves living green and sustainable. She firmly believes in reducing her carbon footprint and has been making great strides towards achieving this goal. Barbara is a vegan and avid recycler and has been actively involved in community gardens and other green initiatives. She is passionate about spreading awareness about the importance of living in a sustainable and eco–friendly manner. Barbara is always looking for ways to make a difference in her community and beyond. She is a huge advocate for preserving nature and the planet for future generations.