Last Updated on July 13, 2022
Essential oils are beneficial to the body in so many ways; They can be used to treat a host of ailments and conditions, including constipation. Before you go rushing at your essential oil cabinet when next there is a rumble in your tummy, you should first know what essential oils are good for constipation. 
Essential oils are derived from plants by either cold pressing or steaming the plant. Each essential oil has a different effect on the body, some help the body to relax, while others are useful in promoting digestion. 
We have taken the liberty to provide you with some of the best essential oils for treating constipation. You should do well to read the safety precautions at the bottom of the article before using essential oil for treating constipation.
Best Essential Oils for Treating Constipation
Without wasting any more time, here are five of the essential oils we recommend for tackling constipation. 
Number one on our list is ginger oil. Used mainly in culinary because of its strong flavor, ginger contains compounds that aid digestion, and relieves the symptoms of nausea. For centuries, ginger has been used by the Chinese and Indians to treat digestive related conditions. 
The essential oil obtained from ginger is highly concentrated than the root, which is why it can be used as a soothing balm on the stomach to relieve constipation. 
You can add two drops of ginger essential oil to a hot towel and massage the stomach gently while lying on your back. Once you are done with the towel, use your hands to massage the abdomen in a clockwise direction for two to three minutes. You can repeat the procedure until you feel relieved. 
You can also make use of peppermint essential oil to treat constipation. The menthol contained in peppermint oil provides a soothing and relaxing feeling that can relieve symptoms of a blocked bowel. 
To use peppermint oil to treat constipation, you will need to dilute it in a carrier oil. You can do this by adding one drop of peppermint oil to three drops of coconut oil. Use the mixture to massage the abdomen, concentrate on the area you feel the most discomfort, and keep massaging in a circular motion. The menthol in peppermint oil can cause skin irritation, so you want to look out for any redness on the skin after applying it on your skin. You should also be careful not to use peppermint essential oil on babies and children, as it can lead to respiratory problems. 
Another good essential oil for treating constipation is Lavender oil. The oil has a soothing property that makes it useful in relieving certain conditions including constipation. 
To use lavender oil, you will need a diffuser to spread the oil in the air as you slowly inhale it. By so doing, you not only relieve the symptoms of constipation but also other digestive problems such as gas, and stomach ache.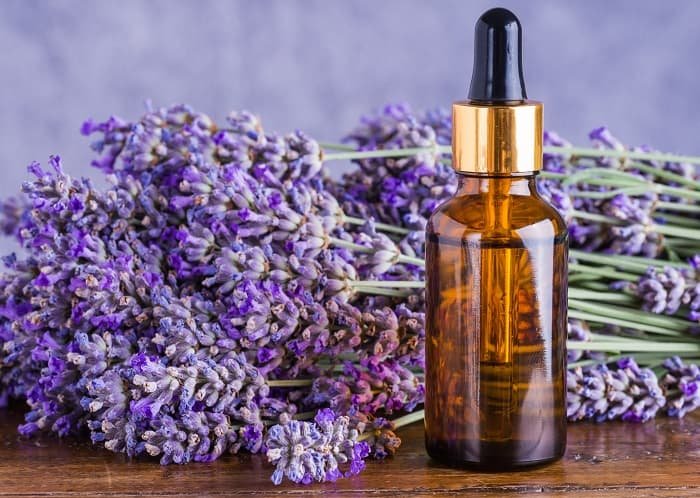 In addition to diffusing the oil, you can also apply a drop or two of the oil directly to a warm towel, and use it to gently massage the abdomen. The best time to use essential oil in a diffuser is in the evenings before going to bed, so if you can't wait till it is late, you can apply the oil directly with a towel. 
In recent research, it was discovered that fennel oil could be useful in treating certain digestive conditions. Volatile components in the oil may provide soothing relief to the symptoms of constipation. 
The best way to use fennel oil to treat constipation is as an abdominal massage. So you will have to mix fennel oil with a carrier oil before applying directly on the skin. To use fennel oil, I normally add a drop or two of the oil to olive or jojoba oil. Mix the oils properly and then rub on the stomach in a clockwise direction for three minutes. You can also breathe the oil as you massage the abdomen, by adding it to a diffuser. You must avoid using fennel oil directly on your skin, the volatile components in the oil can irritate the skin. 
Number five on the list of best essential oil for constipation is lemon oil. The oil is highly concentrated and is rich in antioxidants that can reduce inflammation and improve digestion. In a study, lemon oil was found to improve digestion when used in aromatherapy, so you may want to consider a lemon oil diffuser when next you feel constipated. 
To use lemon oil, you can either apply it directly to your skin or inhale it through a diffuser. You should endeavor to stay indoors away from the sun when you make use of lemon essential oil.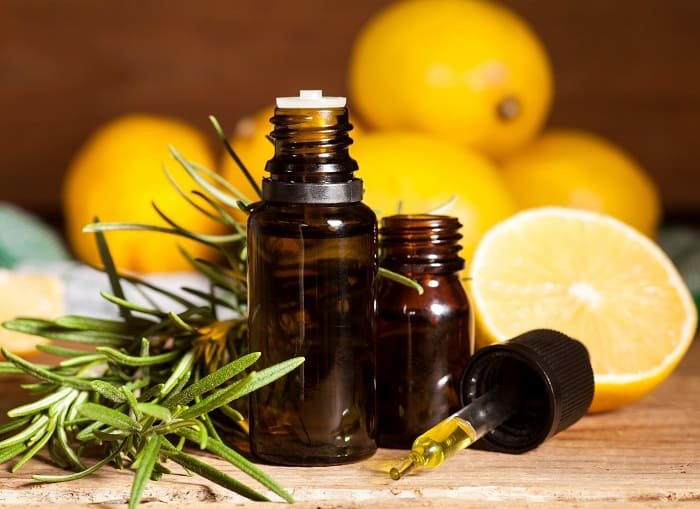 Side Effects of Using Essential Oil 
It is common to experience a side effect of the topical application of essential oil. Although they may be of benefit to the body, they can also leave your skin sore with blisters. So you want to take note of how much of the oil you use on your skin. 
The essential oils that contain menthols such as spearmint oil and peppermint oil are not safe to use around kids. They work fine on adults but can result in breathing problems when used on infants. 
You should also note that it is not safe for pregnant and nursing mothers to use essential oils. 
Safety Precautions 
Essential oil is safe to use especially when you follow the precautions below:
It is not always safe to use essential oils directly on the skin. You should dilute the essential oil in a carrier oil before applying it to your skin. 

You shouldn't use essential oils for treating constipation for more than three days. If you still feel constipated after three days, you should speak with your doctor. 

Endeavor to use essential oil in moderation. A drop or two is okay, for topical application, you can make use of more if you are making a home remedy with other ingredients. 
How often do you use essential oils? Do you have any special recipe for treating constipation? We will like to hear from you in the comment section.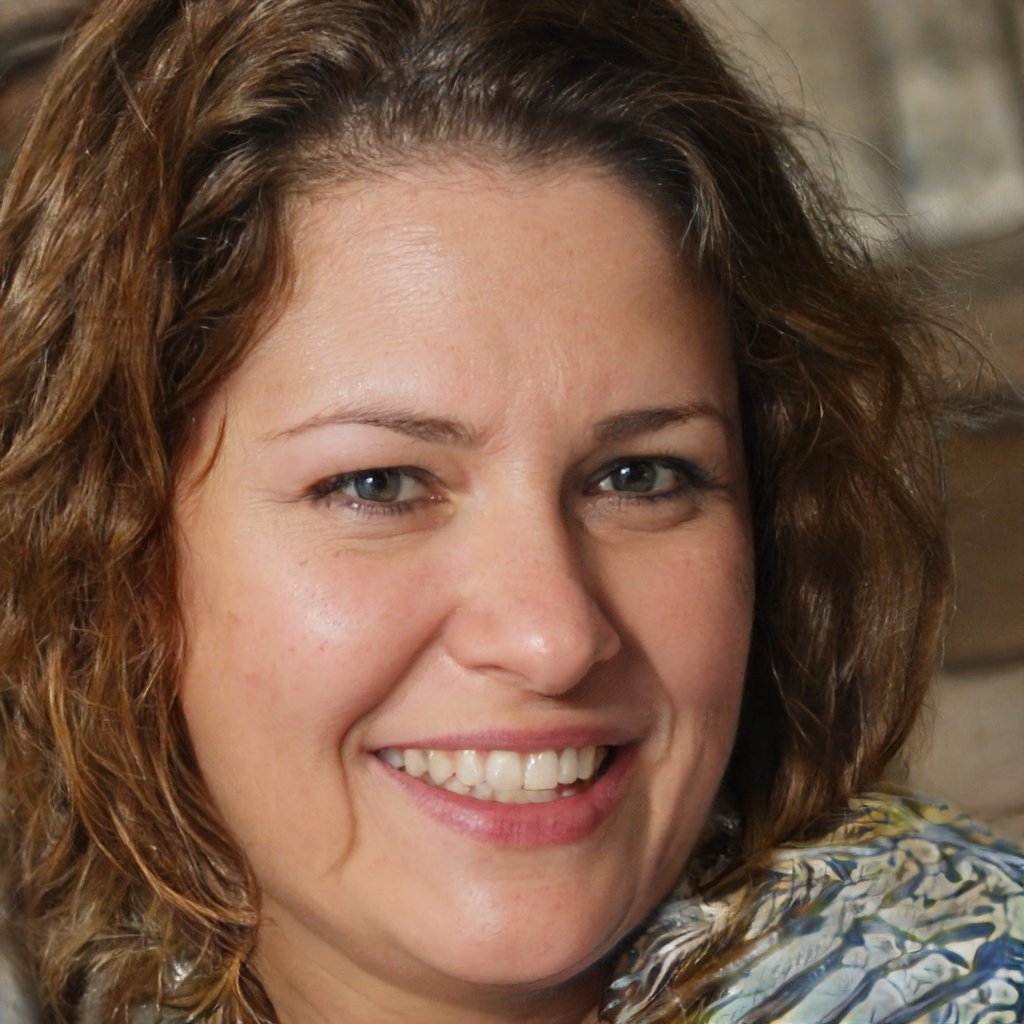 Lacey is an environmental enthusiast and passionate advocate for living green and sustainable. She believes that everyone can make a difference, no matter how small. Lacey is dedicated to reducing her own carbon footprint and educating others on the importance of living greener. She is an advocate for green energy and sustainable practices. She is an active member of her local community, volunteering with local conservation efforts, and taking part in sustainability initiatives. Lacey is a firm believer that the only way to ensure a sustainable future is to work together and make small, but important changes.